If it's February, it usually means Samsung's newest smartphone flagship is ready to launch. And that's exactly what the Korean giant did on Wednesday, February 1st: It announced the new Galaxy S23, Galaxy S23 Plus, and Galaxy S23 Ultra, revealing the release date, price, and specs for all three new handsets.
Galaxy S fans didn't have to wait for the first Unpacked event of 2023 to learn all these details. Everything leaked well in advance, from Galaxy S23 design updates to pricing and preorder details. Samsung confirmed everything on Wednesday though, and the three handsets are available to preorder ahead of February 17th, which is the official Galaxy S23 release date.
Every Galaxy S generation delivers a few exciting updates, the same is true for the 2023 flagship phones. But this time, it's slightly different. Samsung has something to prove this year after the disappointing Galaxy S22 series last year. The Galaxy S22 phones seemed exciting on paper but turned out to have a few issues that annoyed fans.
As you're about to see, Samsung's Galaxy S23 phones should make up for last year's flagship problems.
Galaxy S23 and Galaxy S23 Ultra designs
It's not the Galaxy S23 design that will make you a buyer. Samsung largely recycled last year's designs with a few tweaks here and there. All phones feature hole-punch displays with built-in fingerprint sensors. On the back, we're looking at camera modules with at least three sensors, each with its own protrusion instead of being collected into one big camera bump.
The Galaxy S23 and Galaxy S23 Plus are traditional Galaxy S upgrades. They pack flat displays and flat rear panels. The edges are also flat, curving at the corners.
The Galaxy S23 Ultra is basically the newest Note phone. It's the largest of the three and has a Note design. We're looking at a built-in S Pen stylus and curved display edges. The top and bottom of the phone are perfectly flat once again.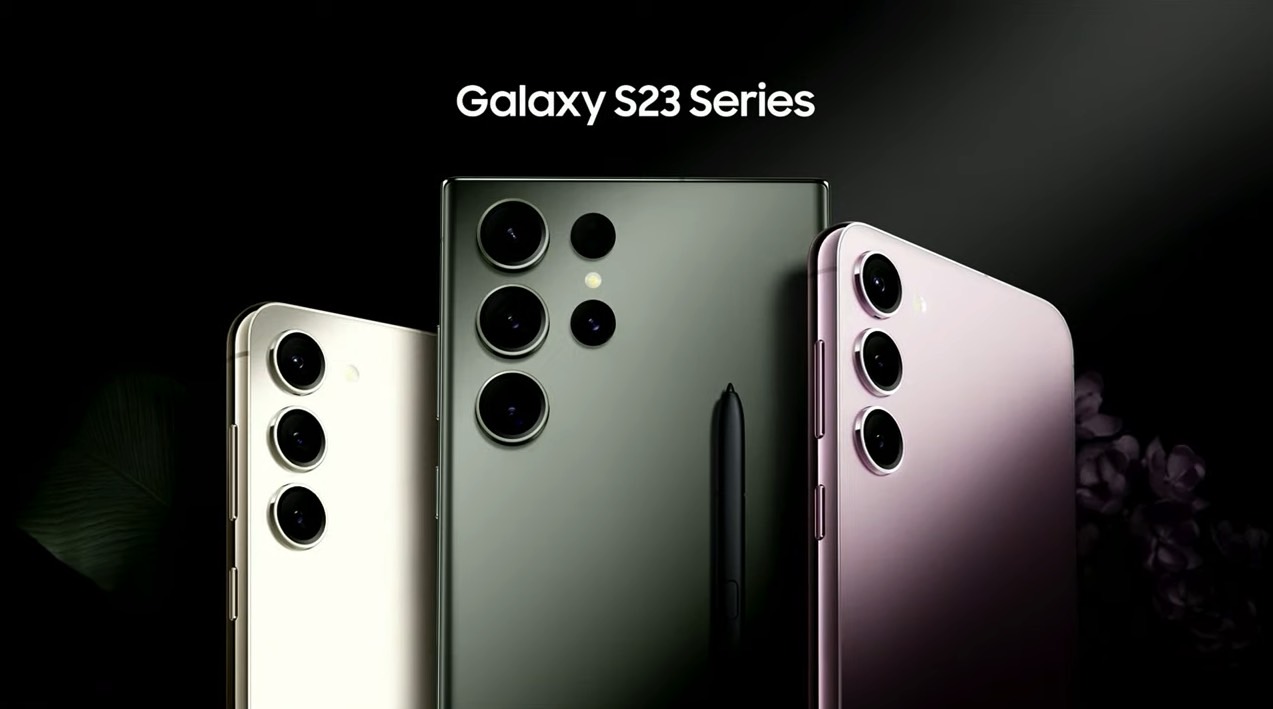 The size differences mean you get different display sizes and battery life from the three handsets. We have a 6.1-inch Dynamic AMOLED screen on the Galaxy S23 compared to a 6.6-inch screen on the Plus model. The Ultra has the largest screen, a 6.8-inch hole punch panel.
All displays will have the same brightness at 1,750 nits and feature Corning Gorilla Glass Victus 2 glass panels on top of the OLED screen. The Ultra's screen supports a dynamic refresh rate running between 1-120Hz. The Galaxy S23 and S23 Plus only do 48-120Hz, like their predecessors.
Since we did mention battery size differences, we're looking at 3,900 mAh, 4,700 mAh, and 5,000 mAh battery packs on the three phones.
Samsung Galaxy S23 specs
The Galaxy S23 specs that really matter are the same on all three models. We're looking at an exclusive Qualcomm "Snapdragon 8 Gen 2 for Galaxy" processor for the Galaxy S23 series that will power the phones in all regions. There's no Exynos Galaxy S23 version, which is great news for Samsung fans after the Galaxy S22 debacle.
The phones also feature two additional hardware components that will boost performance. We're looking at LPDDR5X RAM on all phones. That's 8GB of super-fast memory on the Galaxy S23 and S23 Plus and up to 12GB of RAM on the Ultra.
The UFS storage also got a big bump. We're looking at UFS 4.0 flash memory for almost all models except for the 128GB Galaxy S23 variant. UFS 4.0 storage should be more than twice as fast as UFS 3.1.
These specs will ensure that the phones deliver excellent performance, especially compared to last year's flagship. Hopefully, the phone's cooling system will also help out with that.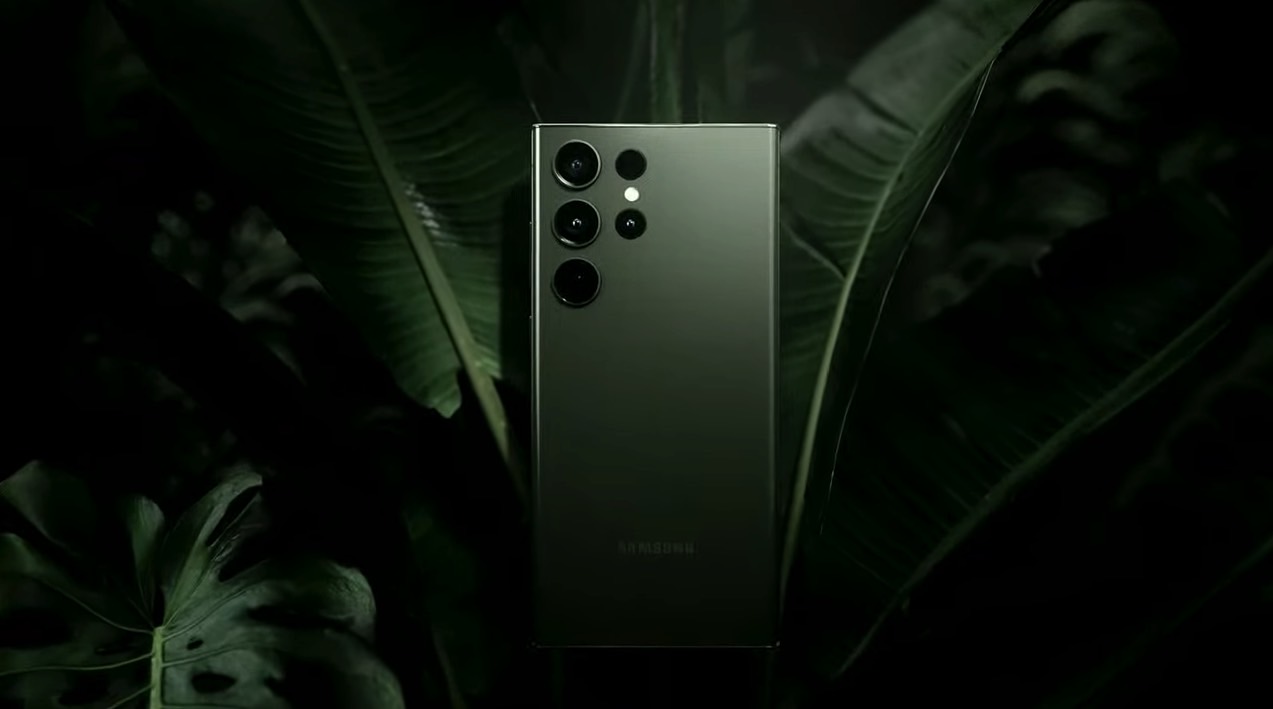 Galaxy S23 Ultra camera specs
There's another reason you might want to buy a Galaxy S23 phone this year, and that's the camera experience. Especially on the Ultra.
The largest phone got Samsung's best sensor, a 200-megapixel camera that will significantly optimize low-light photography. That's the Isocell HP2 sensor (85°, f/1.7, 23mm, OIS) that Samsung announced a few weeks ago, a sensor that will not equip the smaller Galaxy S23 phones.
The Ultra has three additional sensors: a 12-megapixel ultra-wide angle lens (120°, f/2.2, 13mm), a 10-megapixel telephoto lens (36°, f/2.4, 69mm, OIS), and a 10-megapixel telephoto lens (11°, f/4.9, 230mm, OIS, 10x optical zoom, 100x space zoom). On the front, there's a 12-megapixel sensor.
The Galaxy S23 and S23 Plus have the same camera specs as their predecessors: 50-megapixel primary sensor (85°, f/1.8, 23mm, OIS, Dual Pixel), 12-megapixel ultra wide-angle lens (120°, f/2.2, 13mm), and a 10-megapixel telephoto zoom camera (36°, f/2.4, 69mm, OIS, 3x optical zoom). The front camera features a 12-megapixel sensor.
Galaxy S23 release date and price
The Galaxy S23 phones are available to preorder online, and buyers who registered for preorder reservations should be happy. The handsets are slightly more expensive than the Galaxy S22 in international markets, while the US prices remain unchanged. The reservation deal gets you $50 in Samsung credit on top of the preorder deals.
We're looking at $799.99 for the 128GB Galaxy S23, $999.99 for the 256GB Galaxy S23 Plus, and $1,199.99 for the 256GB Galaxy S23 Ultra.
Preorder the handsets now, and Samsung will double the storage on all phones for free. That means you'll end up buying at least a 256GB Galaxy S23 phone or 512GB Plus and Ultra for the same prices as the entry-level models.
For the Galaxy S23 Ultra, the upgrade is even better, as the 512GB and 1TB models feature 12GB of storage.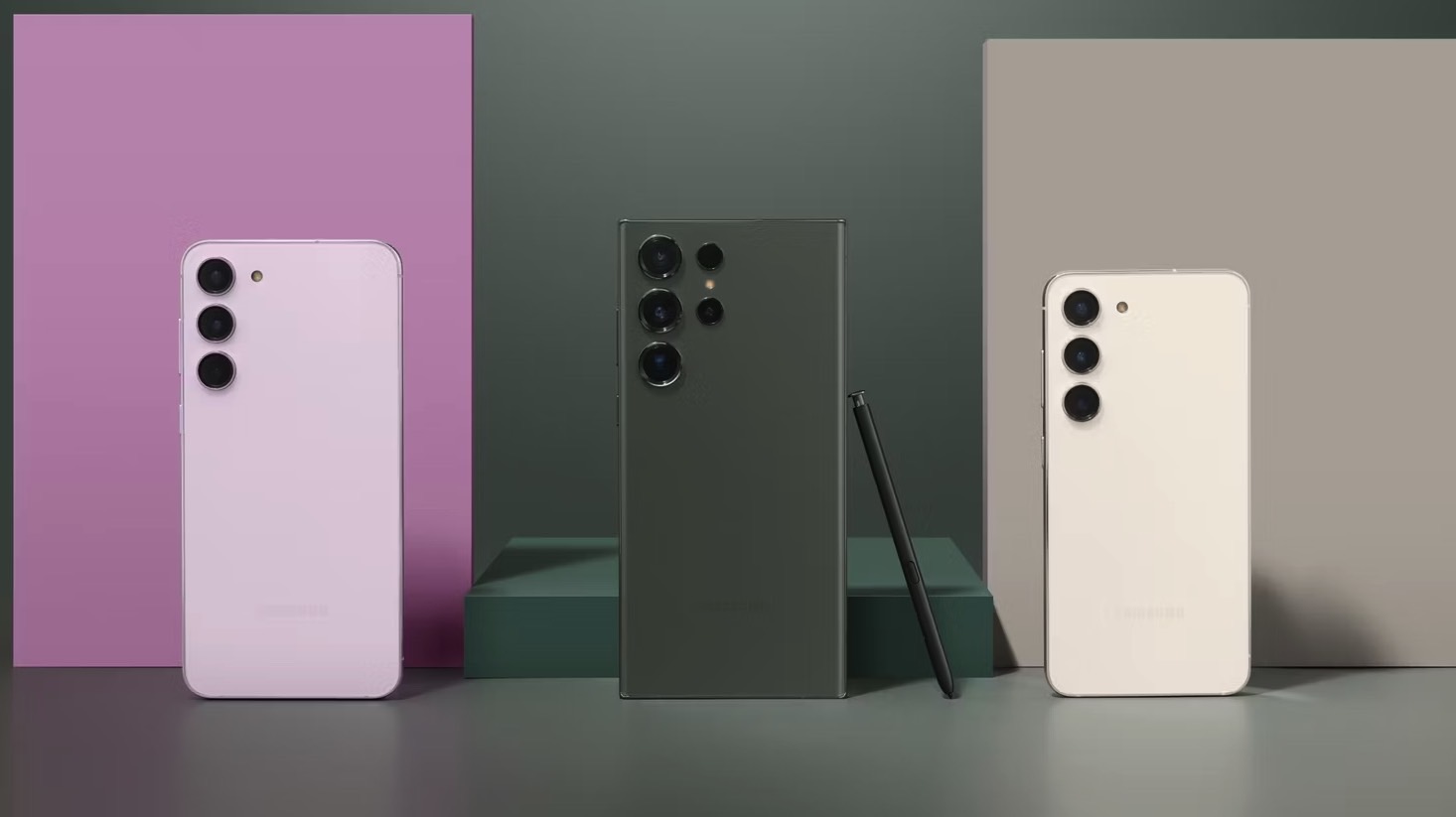 Buyers who preorder one of the three Galaxy S23 phones can also receive up to $100 in Samsung credit when they make their purchase from Samsung.com. Additionally, they can purchase the SmartThings Station and the S-View cover for $79.98 (that's a $129.98 value).
Finally, consumers who get Samsung Care+ for their phones will get unlimited cracked screen repairs for just $29.
There are also plenty of trade-in offers from wireless carriers, so you can drop that price further. The Galaxy S23 will be released in stores in about two weeks, on February 17th.
As for colors, we're looking at Green, Lavender, Cream, and Phantom Black options for the three phones. Samsung will offer additional custom colors on its website.