The first benchmark for the Retina MacBook Air that Apple unveiled a few days ago is out, showing the expected gains in performance over the previous MacBook Air generation. The new Air also does somewhat better than the previous 12-inch MacBook in tests and almost matches entry-level MacBook Pros. But it can't touch the massive performance of the new iPad Pro.
The results posted over on Geekbench (via MacRumors, show single-core and multi-core scores of 4248 and 7828, respectively, for a device rocking a 1.6GHz Intel Core i5-8210Y processor and 16GB of RAM.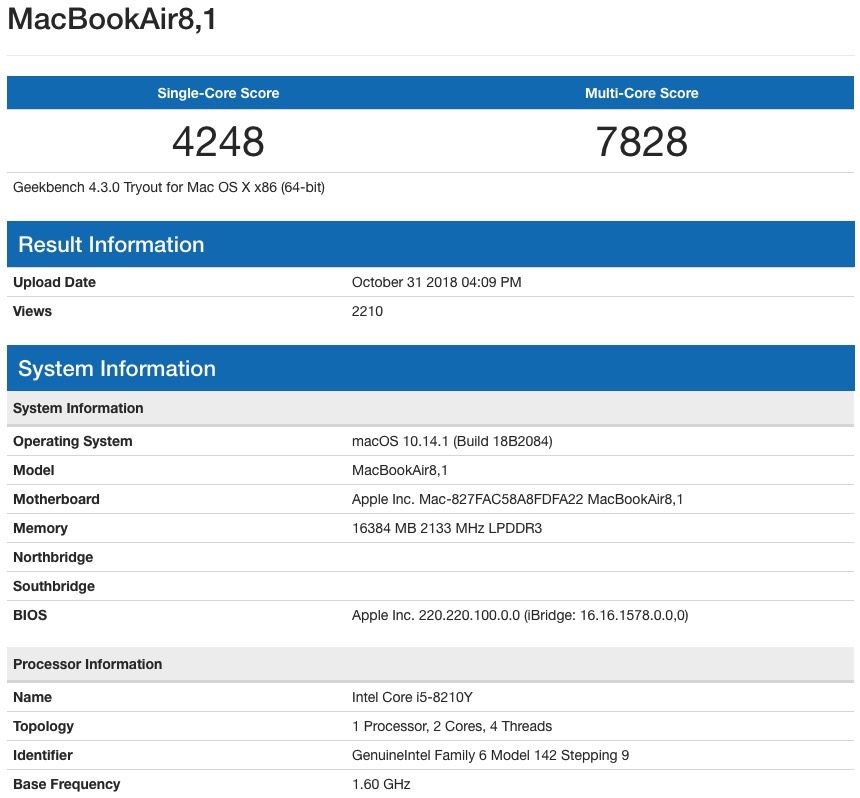 The new Air's processor is part of Intel's recently unveiled Amber Lake series of chips, an energy-efficient CPU that no other laptop has, for the time being.
The previous MacBook Air, featuring a 1.8GHz Intel Broadwell processor, scored 3335 and 6119 in the same tests. The performance bump should be noticeable to Air users and can be easily likened on paper with the jump in performance from iPhone 7 to iPhone X.
The single-core score of the Retina MacBook Air surpasses all 12-inch MacBooks (3500 to 3900 depending on chip) and is within reach of base 2017 and 2018 MacBook Pro models (4300 to 4500). Even when it comes to multi-core, the new Air does better than last year's MacBooks (6600 to 7500), although it can't compete against the cheapest MacBook Pros (9000 to 16000). Apple, however, did not update the 12-inch MacBooks, so they're not getting any of Intel's 2018 processors.
What's more interesting is that the iPad Pro that Apple unveiled at the same event earlier this week outscores all these MacBooks in the same tests, including the new Retina MacBook Air and its predecessors, the 12-inch MacBooks, and several MacBook Pro models. The A12X chip inside the new tablets scored over 5000 and over 18000 points in the same test: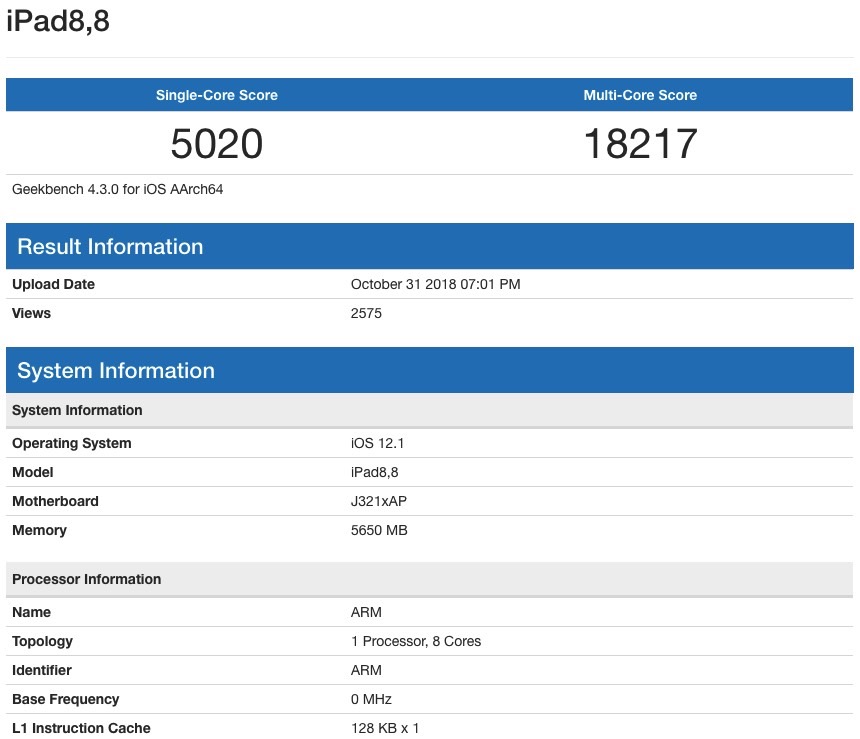 The Retina MacBook Air starts at $1,199, and can be customized to fit up to 16GB of RAM and up to 1.5TB of SSD storage. However, Apple only offers a single processor option for the new notebook, the Core i5 Amber Lake chip in the benchmark above.