Apple spent a lot of time talking about the speed and performance of the new A12X Bionic chip when it introduced the 2018 iPad Pro models earlier this week. That's par for the course for any iOS device launch. Each new iPhone or iPad generation features new silicon made by Apple, and the iPad Pros come with an even better version of the A12 Bionic that powers the iPhone XS, iPhone XR, and iPhone XS Max. It turns out that, indeed, the A12X chip has no real rivals, as it's capable of delivering performance unseen on Android tablets, and most Windows 10 machines.
The A12X Bionic is a 7nm chip like the A12, but it's even bigger than its iPhone counterpart, featuring 10 billion transistors. Because the iPad offers even more space than the iPhone, the A12X chip is bigger, hence the "X" in the name. It's an 8-core CPU featuring four performance and four high-efficiency cores, Apple explained on stage. Single-core performance is up 35%, while multi-core speed has gone up by 90%. The chip also packs a 7-core GPU that delivers twice the performance of the previous iPad.
Apple said on stage and in the iPad Pro's promo video later that the iPad Pro is faster than 92% of all portable PCs sold in the last 12 months, which is impressive. The new iPad Pros aren't out in stores yet, but an eagle-eyed BGR reader discovered Geekbench scores for the tablet.
We're looking at an iPad8.8 below, featuring 6GB of RAM, which must mean this is a top of the line version, with 1TB of storage. The tablet scored 5020 in single-core and 18217 in multi-core tests.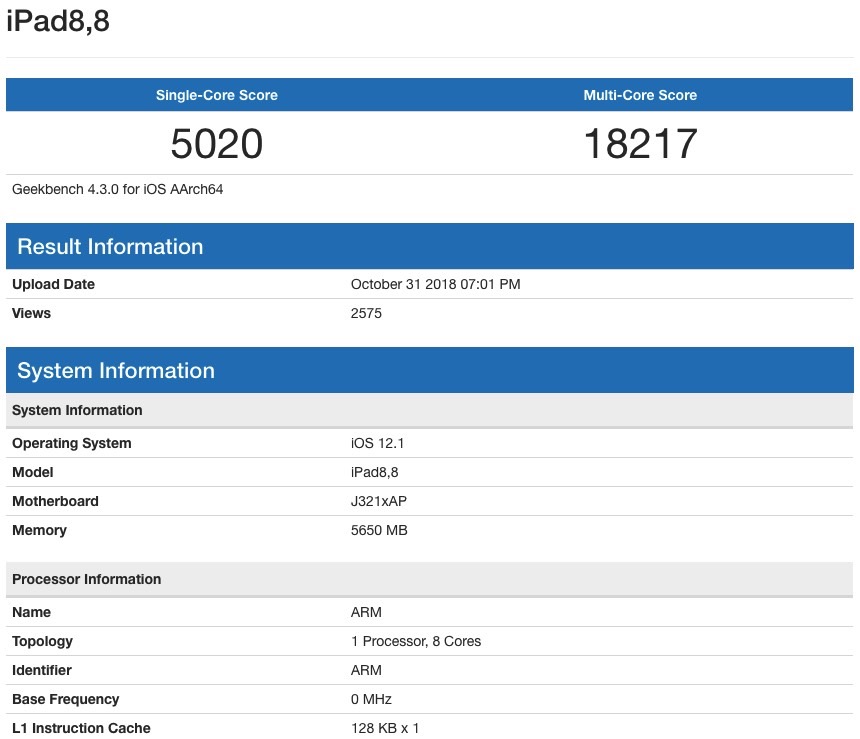 Here are the single-core scores for all iOS devices to date, including the new iPhones: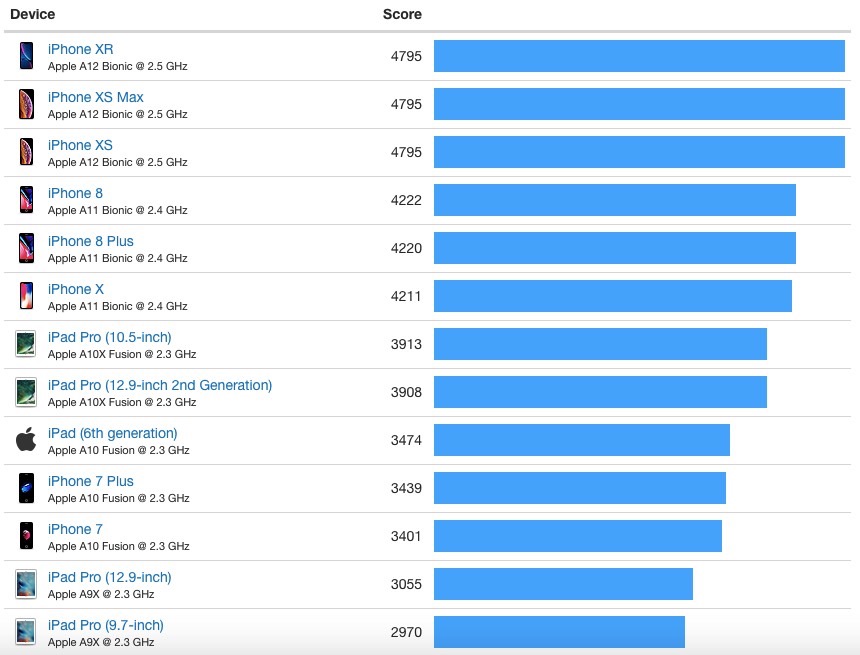 Multi-core scores:
Here are single-core scores for Macs and MacBooks: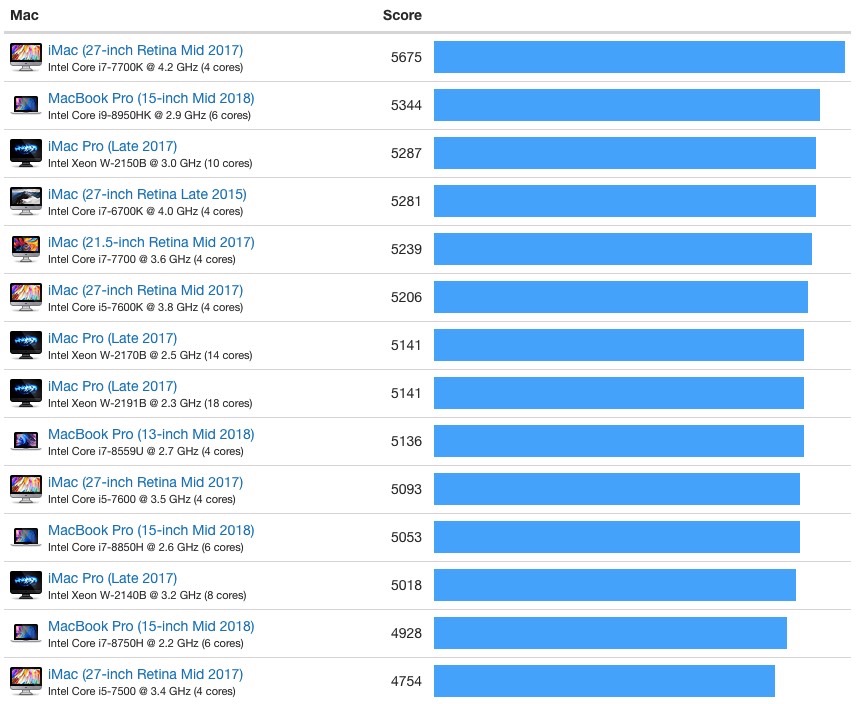 Now the multi-core scores: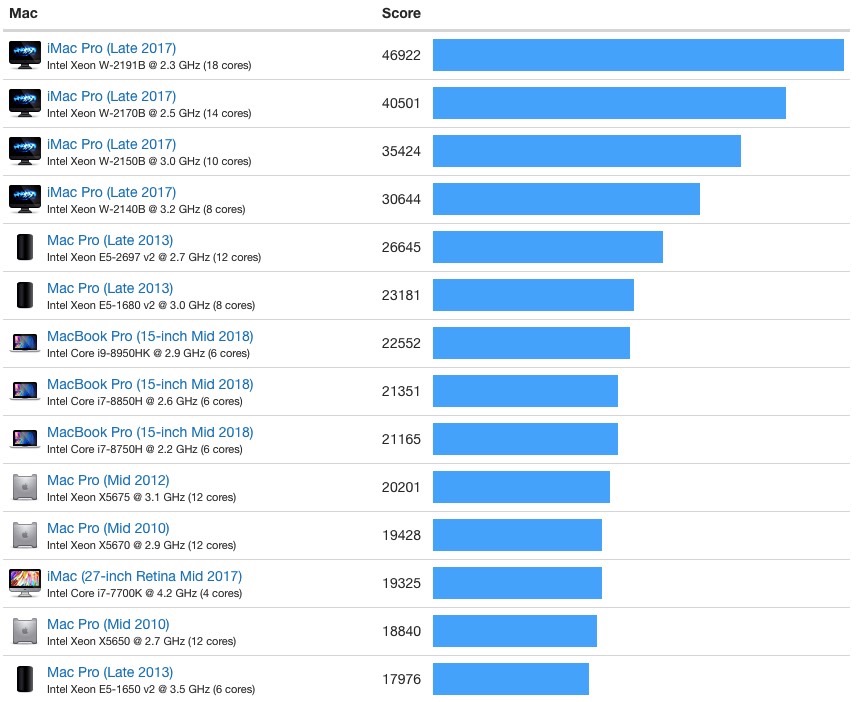 Here's what the top Android CPUs can do right now: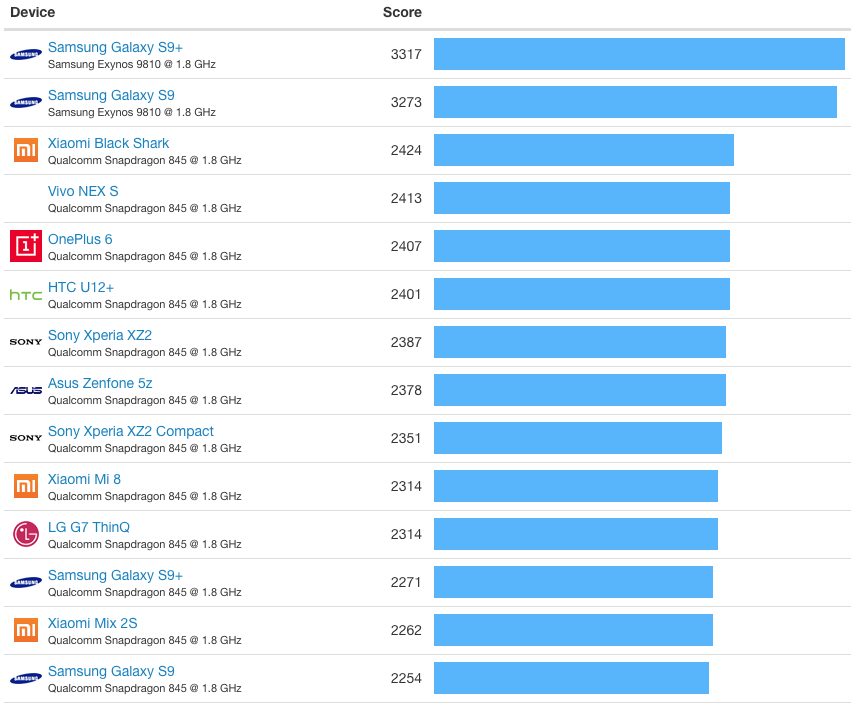 And the multi-core scores: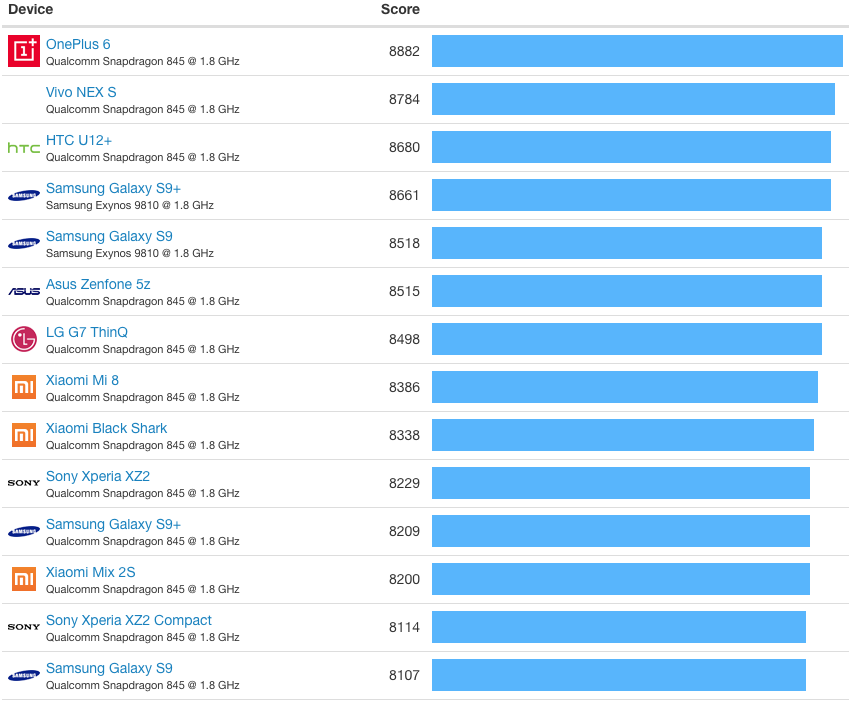 And here's what Microsoft's best Surface laptops and tablets scores: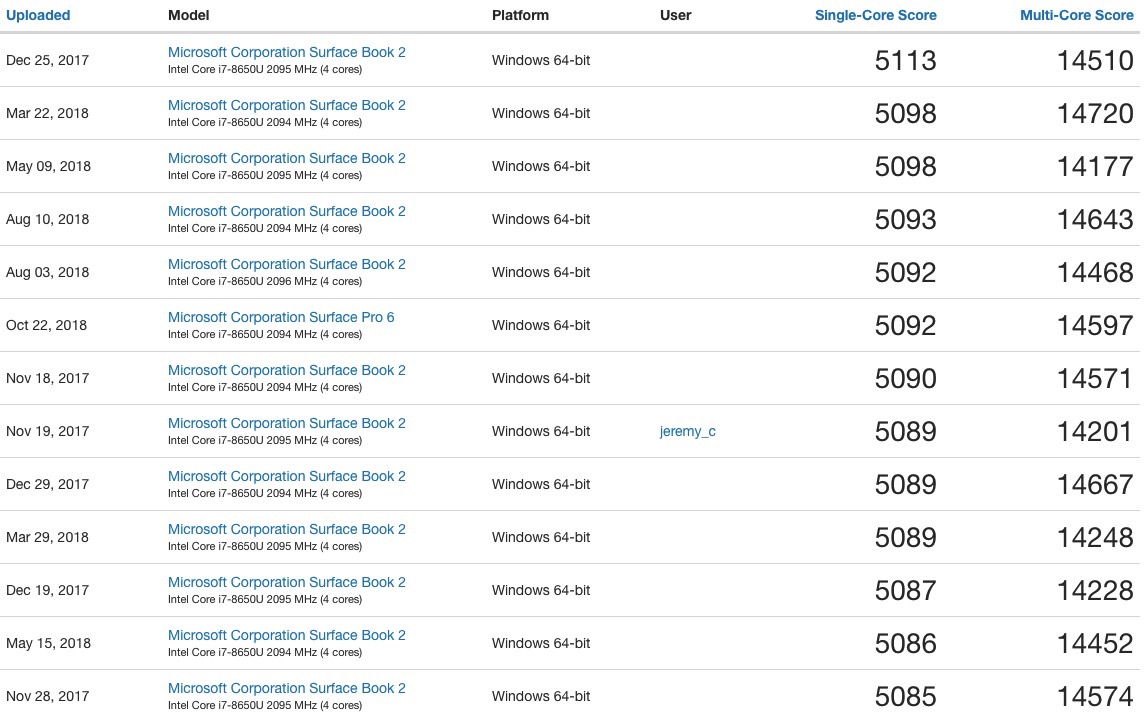 There's no question about it; the iPad Pro packs a chip ready to deliver the kind of performance competitors can only dream of. It's the kind of chip that may power a MacBook in the not too distant future. It's the kind of chip that fuels Qualcomm and Intel's worse nightmares.