Portal for Mac is another chance for indie developers from Portal Labs to expand their well-being app that uses spatial audio technology by helping people improve their focus during work – or by taking five minutes between classes or their jobs.
While its popular iPhone app focuses on getting things done, sleeping, or taking a break by combining immersive sounds, visuals, and smart lighting, the Mac counterpart changes your wallpaper momentarily to help you focus on your task.
The developers explain that "while most productivity apps look inwards at how our habits and behaviors can make us more productive, we focus on looking outwards and at the impact that our surroundings have on how we think, feel & act."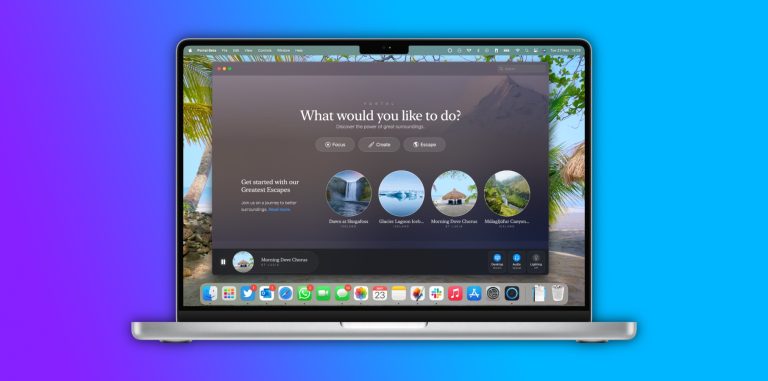 The idea behind Portal for Mac is to instantly transform any space into a "beautiful haven for productive work." The developers say that more than just finding ways to focus on several tasks, studies show that improving the environment we live and work in can help improve that in the long term.
With that in mind, Portal offers several windows users can access to create an immersive experience to relax and focus. For example, you can enjoy the sound of the Finglke Woods in Dartmoor, UK, the Eilean Donan Rain in Scotland, or even Dawn at Black Sand in Iceland.
The app offers featured collections to help you deepen your focus when you don't want to be interrupted, for everyday tasks, such as writing an email or creating a to-do list, and when you need to find your evening flow away from distraction.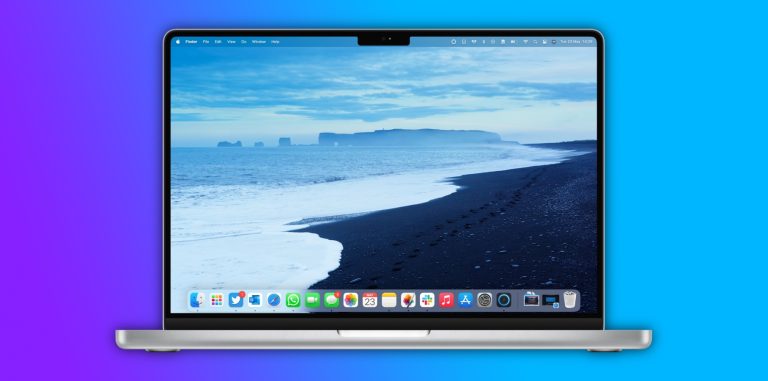 By opening Portal, you can select if you want to focus, create, or escape. In each option, several portals will appear. You can combine the sound with a custom-desktop wallpaper recorded in up to 12K with digital cinema cameras, opt for spatial audio, and even make the smart lights match the ambient.
According to the developers, you can use over 80 portals. There is Apple Shortcuts integration, and the company promises no concerns about data harvesting, targeted advertising, or unnecessary data capture. The app is built for tech professionals, individuals with ADHD, creative professionals, students and academics, and more.
Personally, I tested Portal after it released Spatial Audio support, and it truly surprised me. Although I'm not a fan of portals with thunderstorms and too much brown noise, I tend to appreciate the sound of wood, breeze rains, and the top of mountains. For this article, I had to write the story diving into a portal, and the dynamic wallpaper made everything feel calmer – and believe it or not, I really think it helped me concentrate. Not only that, but I think it's a nice addition to add a little biography about the place you're diving into.
Portal for Mac is available via the Mac App Store with a free 7-day trial for all customers. It costs £39.99 / $49.99 (annual) or £7.99 / $9.99 (Monthly). You can also buy a lifetime pass for a one-off cost of £249.99 / $249.99. In addition, all subscriptions include full access to both Portal for Mac and iOS.