We're seeing some pretty crazy specs for the OnePlus Open, at least regarding new leaks. We learned earlier this week that OnePlus plans to reveal its first foldable smartphone on October 19. The leaks come from a trio of tricksters who revealed more about the upcoming smartphone (via 9to5Google).
If the leaked specs are to be believed, the upcoming OnePlus Open will include a shart, high-resolution display that is 7.82 inches when opened up and a 6.31-inch outer display with "Ceramic Guard," which is supposed to be 20 percent more impact-resistant than Gorilla Glass Victus.
Both displays in the leaked OnePlus Open specs are also capable of 2,800 nits, making it possibly one of the brightest displays on the market right now. Even the new Pixel 8 Pro is only rated for 2,400 nits. If the claims are true, the OnePlus Open will be brighter than the upcoming Galaxy S24 and the OnePlus 12 are expected to be.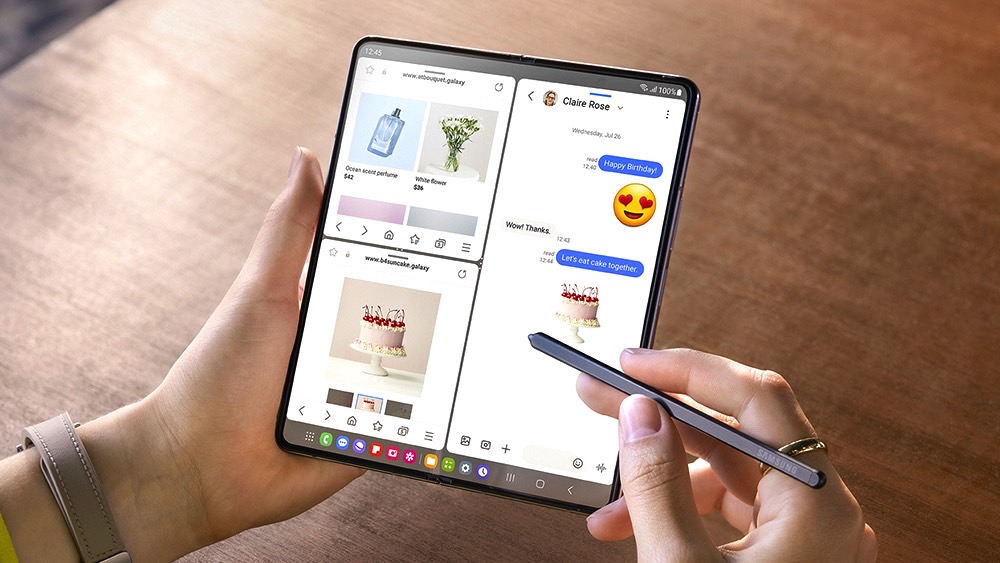 These specs would also make the OnePlus Open's display brighter than any other foldable on the market right now, which top out at 1,750 nits. It's a wild claim, to be sure, especially since the displays here are made by Samsung. But we'll see how it pans out. OnePlus has said it wants to make the best foldable it can, so it very well could hit the markers seen in this new spec leak.
The phone itself looks like a beaut, too, based on the leaks. It's rumored to include triple spatial speakers, 16GB of RAM, and two color options – Voyager Black and Emerald Dusk. The specs leak also says the OnePlus will sport a 48MP main camera, a 64MP telephoto camera, and a 32MP selfie camera alongside the 48MP ultra-wide camera.
The main cameras look to be aligned on the back of the foldable in a large circular enclosure that spreads across a large portion of the phone. All-in-all, the models shared on Twitter with these OnePlus Open spec leaks look to be really refreshing for the foldable market.
Will OnePlus beat out the Pixel Fold and Galaxy Z Fold 5? That remains to be seen. But it does look like a solid-looking foldable that could turn the tide away from Samsung's current hold on the market.