One of the most exciting Android phones of the summer might launch as soon as June 15th, a new leak says. Yes, we're talking about the OnePlus 5, which is one of the most talked about Android handsets of the moment. A leak a few days ago first mentioned June 15th as a potential launch date for the handset, and now we have one additional leak that seems to support it. On top of that, OnePlus released one other OnePlus 5 teaser in the form of a different interactive experience for consumers.
A Weibo user posted a posted image that seems to be a poster for a OnePlus event. According to it, come June 15th, 15:00 local time, a new device should be unveiled. Assuming it's not a fake, then this is the closest thing we have to an official event invitation.
Even if this poster leak is just a fake, OnePlus can't wait to tell us more about the handset. The company already confirmed the phone will be powered by Qualcomm's Snapdragon 835 platform, and that it partnered with DxOMark for the main camera. Exec officials also revealed the phone will have a fingerprint sensor on the front, implying the handset will not have an all-screen design, and will not ditch the 3.5mm headphone jack.
Also on Weibo, OnePlus posted a poll asking users to vote on their preferred OnePlus 5 retail package design. From the looks of it, it's either going to have a lot of white or a lot of red on it, depending on what people choose.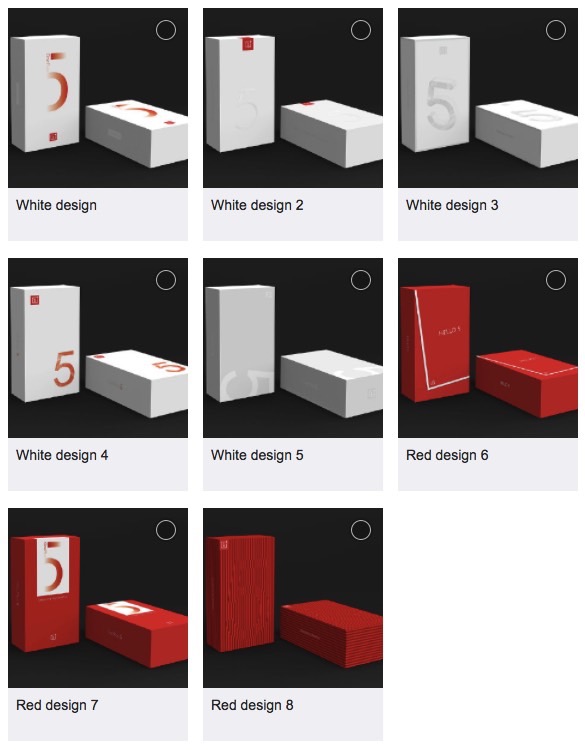 Earlier this week, OnePlus posted other OnePlus 5 teasers, including a photo contest that will reward 10 lucky winners with early access to the next-gen OnePlus handset.