British smartphone maker Nothing has an unusual way of launching new products, reminiscent of the early days of OnePlus. That's not a surprise considering that Nothing CEO Carl Pei was one of the co-founders of OnePlus.
We saw Nothing's various marketing tricks last year when unveiling products like the Nothing Ear and the Nothing Phone (1). And it looks like Nothing isn't planning to stop surprising fans. The company's newest stunt dropped in Barcelona, Spain, where Nothing unexpectedly appeared at Qualcomm's booth on Tuesday afternoon to tease the upcoming new Nothing Phone (2).
Nothing has launched three commercial products so far in this order: Nothing Ear, Nothing Phone (1), and Nothing Ear (Stick). We know Nothing has big ambitions, including launching a Nothing Phone in the US. It might be a variant of the Phone (1) or the Phone (2). The company also wants to improve sales significantly in the coming years.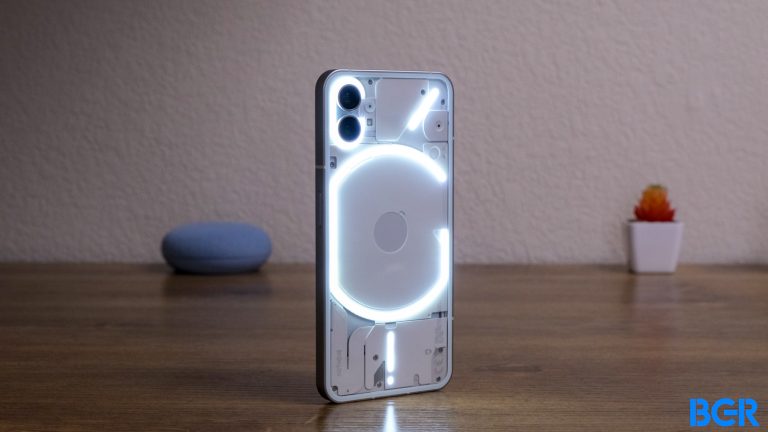 Marketing stunts like the one that Nothing pulled at MWC 2023 will certainly help. At Qualcomm's booth, Nothing teased the Snapdragon 8 processor that will power the Phone (2). Carl Pei did not reveal the actual Snapdragon 8 flavor that will power the next-gen handset. We might be looking at any of the three Snapdragon 8 variants: 8 Gen 1, 8 Plus Gen 1, or 8 Gen 2.
That's assuming Qualcomm isn't making a custom variant for the Nothing Phone (2) like it did with Samsung's Galaxy S23 series.
Still, that's already an exciting spoiler for the next-gen handset, as Nothing seems ready to deliver an actual flagship handset with the Phone (2). As a reminder, the Phone (1) is a mid-range device, even though it features a custom Snapdragon chip and looks like a flagship.
Still, Nothing has yet to reveal any key details surrounding the Nothing Phone (2), like specs, design, pricing, or a release date. Interestingly, a product launch event might follow a month for now.