One of the hottest Android smartphones of the year is about to launch, the new Galaxy Note, and Samsung's phone is dominating the rumor mill. We know everything there is to know about the Galaxy Note 9, either because Samsung can't keep any secrets or because it's actively encouraging leaks as a way to drive up buzz for the handset. The Galaxy S9 wasn't the best-selling phone Samsung thought it would be, so the company is hoping that the Note 9 will do better than its predecessor.
But the new Note 9 is not the only hot Android phone about to launch. Google's Pixel 3 series is due in late September or October, and we have a brand new leak for you that shows Google's next-gen design for its handset line.
While the Galaxy Note 9 will have a "boring" design since it'll look just like the Note 8, the Pixel 3 XL will bring over a new design. Some people might not like the fact that Google is copying the iPhone X, but that's precisely what will happen later this year.
The Pixel 3 XL will have all the characteristics of every other iPhone X clone out there, including a notch at the top and a bottom bezel since Google doesn't want to cough up the cash needed to copy the iPhone X properly. We already saw a bunch of Pixel 3 XL renders based on leaked CAD files, as well as real-life photos of a prototype, so the following image won't come as a surprise.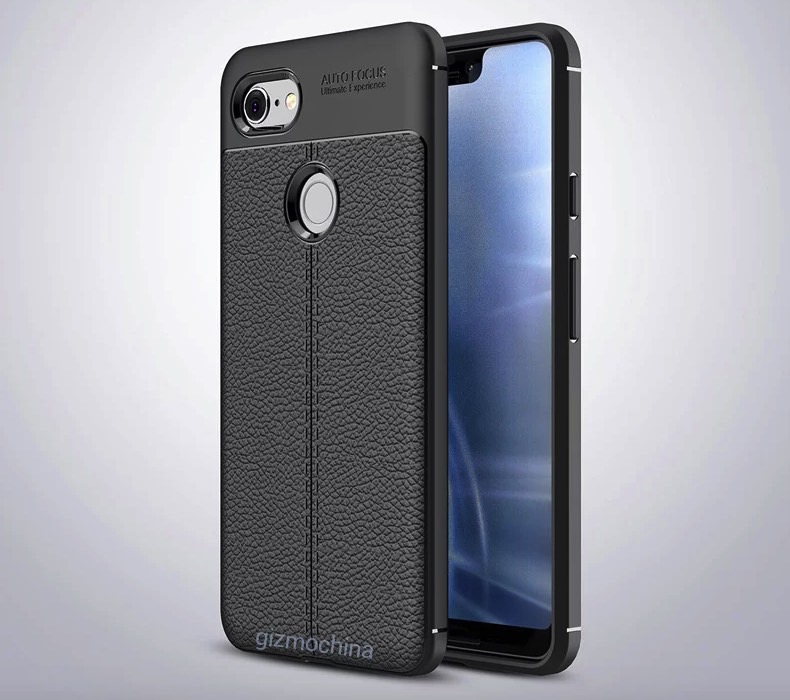 Obtained by GizmoChina, the render shows a new case for the Pixel 3 XL. All the design elements we saw in previews leaks are there. On the front we've got a somewhat thick notch at the top that features two cameras and a front-speaker, as well as a bottom bezel that incorporates a second speaker. On the rear, there's a single-lens camera and a fingerprint sensor. Finally, there's a single port on the bottom, the USB-C connector. Like Apple and many others, Google also killed the headphone jack so don't expect one on the Pixel 3 phones.
The new Pixels should hit stores by mid or late October, assuming Google doesn't make any changes to its Pixel launch strategy.