In the immortal words of DJ Khaled, "Another one."
In a press release, Lucid Motors became the latest automaker to announce that it will be adopting Tesla's charging connector in future electric vehicles. Like every other automaker that has made a similar announcement, Lucid currently uses the Combined Charging Standard in its vehicles (CCS) and will be making the switch to Tesla's North American Charging Standard (NACS) connector in 2025.
In addition, the company will open up its current EV models to Tesla's Supercharger network through the use of an adapter. The company says that it will be making adapters available to customers so that they can — whether they have NACS or CCS — charge at over 15,000 Tesla Supercharger stations across North America. The adapter will also be released to Lucid owners in 2025.
Peter Rawlinson, CEO and CTO at Lucid, said in a statement that the company is making the switch to provide its customers with better access to chargers and see the move as a "crucial step" towards EV adoption in the United States.
"Adopting NACS is an important next step to providing our customers with expanded access to reliable and convenient charging solutions for their Lucid vehicles. We believe that a unified charging standard, backed by the nationwide rollout of future-ready higher-voltage charging stations, will be a critical step in empowering American consumers to adopt electric vehicles."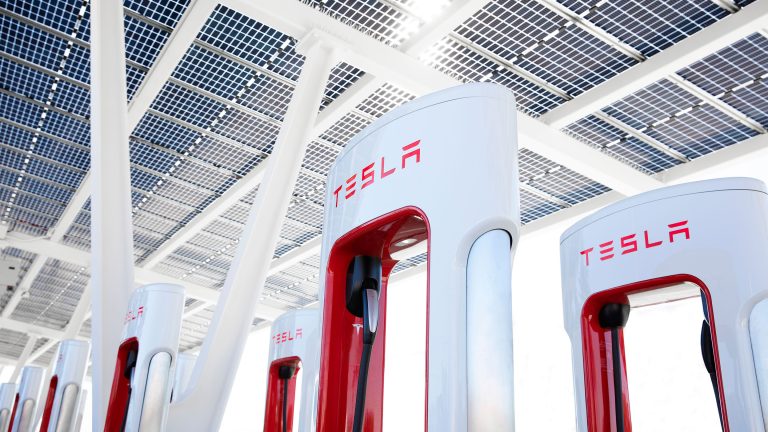 Lucid Motors is the latest EV automaker to announce the adoption of Tesla's NACS connector. In the last few months, Mercedes, Rivian, GM, Polestar, Volvo, Nissan, Fisker, and Jaguar all announced similar deals to adopt the connector. All of those companies not only plan to support the NACS charger, but all will gain access to the extensive Supercharger network as well.
There are few holdouts at this point, and NACS taking over CCS as the default charging standard in North America seems all but certain. Even third-party charging networks like ChargePoint are integrating NACS connectors into their charging stations now.