Is anyone going to buy an electric vehicle in 2025 that doesn't have a NACS charger at this point? I hope not — that seems to be a losing battle.
In a press release, Fisker announced that it will be the latest EV automaker to adopt Tesla's charging connector in future electric vehicles starting in 2025. In addition, the company will open up its current EV models to Tesla's Supercharger network starting in the first quarter of that year through the use of an adapter as well.
The company says that all future and current of its vehicles are covered by the agreement between the two companies. This means that, whether or not your Fisker has CCS or NACS, you'll be able to charge at 12,000 Supercharger stations across North America just two years from now.
The company announces today that it has signed an agreement with Tesla to adopt the North American Charging Standard (NACS) on its first vehicles in 2025. The move will provide Fisker owners with additional charging options, taking advantage of Tesla's 12,000 Supercharger stations in the United States and Canada. All current and future Fisker vehicles will be covered by the agreement.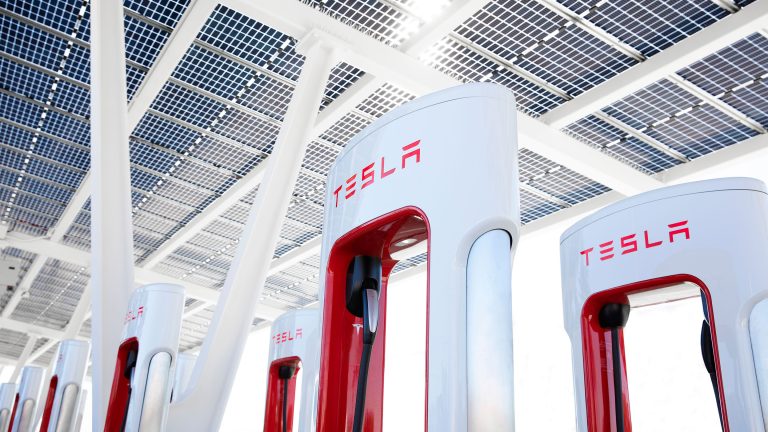 After the company makes the switch from CCS to NACS with vehicles in 2025, customers that have a car with a CCS connector will still be able to use Tesla's Superchargers with an adapter. That seems to be the strategy of both EV makers and Tesla itself, which has been updating its existing charging stations with support for CCS through the use of some built-in adapters.
Fisker customers will utilize a NACS adapter to plug in at Superchargers starting in Q1 2025. Fisker will later update vehicle engineering to include an NACS inlet. A CCS adapter will be provided so that customers can continue to charge using that standard.
Fisker is the latest EV automaker to announce the adoption of NACS. In the last couple of months, Mercedes, Rivian, GM, Polestar, Volvo, and Nissan also announced deals with Tesla to adopt the NACS charging connector and gain access to the Supercharger network over the next few years. All of those companies not only plan to support the NACS charger, but all will gain access to the extensive Supercharger network as well.
Tesla just continues to sign these deals and is on track to really push CCS aside as the standard charging connector technology. I personally hope to buy my first EV in the next few years and, at this point, having NACS will be a requirement for me when I am considering which vehicle I will buy. I love my Subaru Crosstrek, but if that company isn't ready with an EV model by that date that supports NACS, I wouldn't be surprised if the Rivian R2 is my first electric vehicle when it debuts in 2026.
I imagine a lot of EV buyers are having similar concerns right now.