The number of automakers that don't support NACS continues to look smaller.
Today, Mercedes announced that it will become the latest automaker to adopt Tesla's charging connector and port as more and more companies hop on board the North American Charging Standard train. In a press release, the company said that it will start using Tesla's North American Charging Standard (NACS) charging connector in its future electric vehicles starting in 2025.
In addition to adopting Tesla's charging connector, the company will also gain access to Tesla's Supercharger network starting next year. Mercedes says that its customers can already find over 90,000 charging locations through the company's own Mercedes me Charge service but that it will add over 12,000 Superchargers to the network starting in 2024.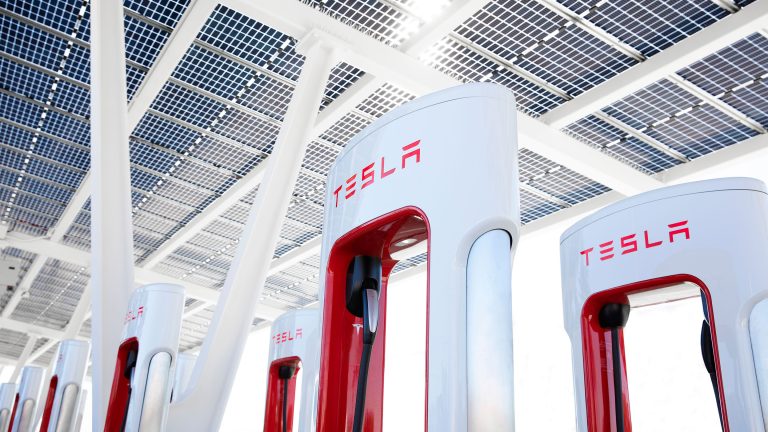 After the company makes the switch from CCS to NACS with vehicles in 2025, customers that have a car with a CCS connector will still be able to use Tesla's Superchargers with an adapter. That seems to be the strategy from both EV makers and Tesla itself, which is also installed CCS adapters into its charging stations.
Ola Källenius, Chairman of the Board of Management Mercedes-Benz Group AG, said in a statement that the move to NACS — and making Tesla Superchargers available to their customers — is part of the company's priority to "accelerate the shift to electric vehicles."
"Our strategic priority is clear: Building the world's most desirable cars. To accelerate the shift to electric vehicles, we are dedicated to elevating the entire EV-experience for our customers – including fast, convenient, and reliable charging solutions wherever their Mercedes-Benz takes them. That's why we are committed to building our global Mercedes-Benz High-Power Charging Network, with the first sites opening this year. In parallel, we are also implementing NACS in our vehicles, allowing drivers to access an expansive network of high-quality charging offerings in North America."
Mercedes is the latest automaker to announce the adoption of NACS. In the last month, Rivian, GM, Polestar, and Volvo also announced deals with Tesla to adopt the NACS charging connector and gain access to the Supercharger network. The train is leaving the station and any automaker refusing to get on board is in for a tough road.