It feels like the only reason I haven't written much about another automaker adopting Tesla's charger lately is because we're starting to run out of automakers. Well, another one broke that drought today.
In a press release, Jaguar became the latest automaker to announce that it will be adopting Tesla's charging connector in future electric vehicles starting in 2025. In addition, the company will open up its current and future EV models to Tesla's Supercharger network through the use of an adapter as well.
This means that, whether or not your Jaguar EV has CCS or NACS, you'll be able to charge at 12,000 Tesla Supercharger stations across North America through either the direct integration or through the use of a CCS to NACS adapter, which the company says it will provide to its I-PACE drivers.
Jaguar has signed an agreement with Tesla to provide drivers of its next generation electric vehicles with access to Tesla's extensive Supercharger network in the United States, Canada and Mexico. All new Jaguars sold in the region from 2025 will have full integration of North American Charging Standard (NACS) without the need for an adapter. Jaguar will also source adapters from Tesla and support the supply of these to I-PACE drivers, once available.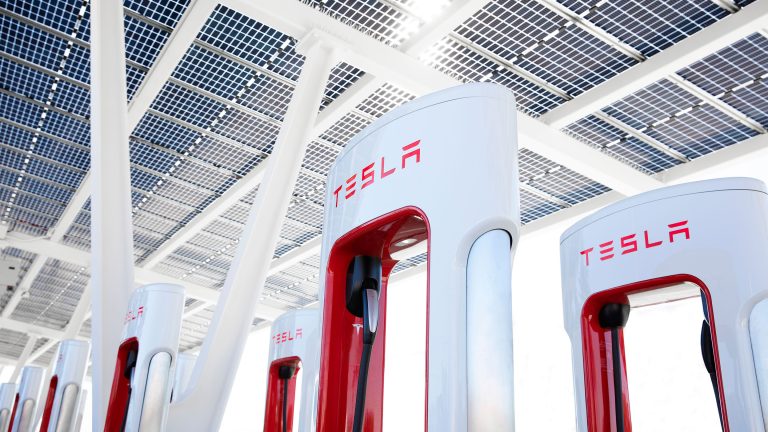 Mark Camilleri, Director of Electrification Services at the company, said in a statement that today's announcement is part of Jaguar's commitment to get to net zero carbon emissions by 2039.
"Today's announcement is an important step as we deliver an outstanding charging experience for our all-electric Jaguar clients. Whilst most charging takes place at home, when away from home, our clients want access to fast, reliable and convenient chargers. Tesla has created a charging network across the globe that delivers this, and we are delighted to be working with them to provide access for Jaguar clients. This agreement will enable Jaguar drivers with NACS-equipped vehicles in the USA, Canada and Mexico to use Superchargers without an adapter."
Jaguar is the latest EV automaker to announce the adoption of NACS. In the last few months, Mercedes, Rivian, GM, Polestar, Volvo, Nissan, and Fisker also announced deals with Tesla to adopt the NACS charging connector and gain access to the Supercharger network over the next few years. All of those companies not only plan to support the NACS charger, but all will gain access to the extensive Supercharger network as well.
Tesla isn't just signing deals with other automakers to use its charging technology. The company also recently revealed a partnership with Hilton to bring 20,000 universal wall chargers to its hotels.