During the Q2 earnings call, Apple's CEO Tim Cook announced that the company has almost hit its services' 1 billion subscribers mark. In total, 975 million users subscribe to iCloud, Apple Music, Apple TV+, Apple Fitness+, Apple News+, and Apple Arcade. What's more impressive is that Apple had less than 500 million subscribers three years ago when it recently released these services.
With more than 2 billion active Apple devices and an ever-growing number of subscribers to its services, it might be time to consider the Apple One bundle, which combines several Apple services but with a discounted price. Here's what you need to know about the Apple One subscription and if it's worth signing in 2023.
What's an Apple One subscription? What are the tiers?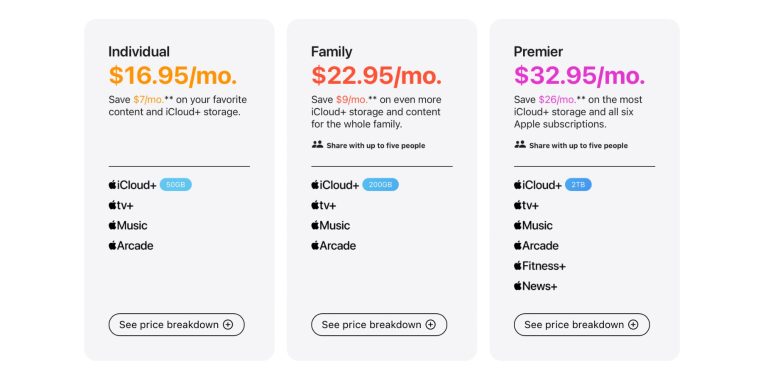 After releasing several new services in 2019, Apple announced its Apple One bundle the following year. So instead of charging for each service independently, users can get more benefits while paying less. In addition, since some services were lesser known then, such as the Apple TV+ and Apple Arcade, offering a bundle with Apple Music and iCloud would already be great to drive subscribers to these other platforms.
These are the current Apple One subscriptions available, their price, and what they offer:
Apple One Individual subscription: Offers 50GB of iCloud+, Apple TV+, Apple Music, and Apple Arcade for $16.95/mo;
Apple One Family subscription: Offers the same services but with 200GB of iCloud+. In addition, you can share the subscription with up to five people from your family. It costs $22.95/mo;
Apple One Premier subscription: Offers all the benefits from the Family subscription, but with 2TB of iCloud storage, plus Apple Fitness+ and Apple News+. It costs $32.95/mo.
Apple says that if it didn't offer the Apple One bundle, subscribing to all of these services in the same conditions would cost $23.96/mo for the Individual plan, $31.96 for the Family plan, and $58.94/mo for the Premier tier.
Here's what each Apple One service offers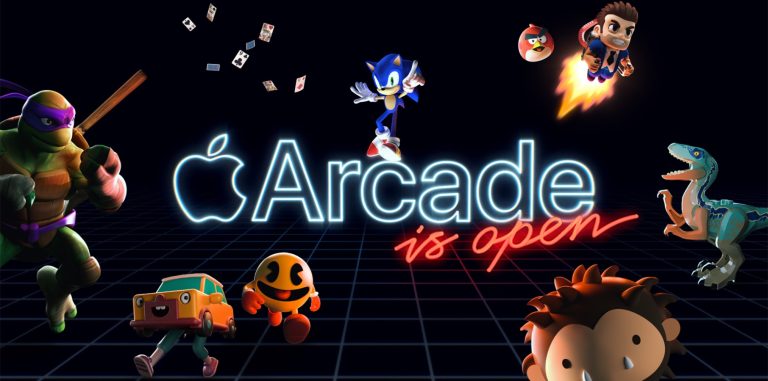 Besides the discount, there's a lot to take advantage of when subscribing to Apple One. Here's what you get from each service Apple currently offers:
iCloud: Up to 2TB of storage for everything from photos and videos to device backups and home security videos, synced across all your devices. It also has features to protect your privacy;
Apple Music: Stream or download more than 100 million songs and 30,000 playlists. Experience Spatial Audio, and live Apple Music Radio;
Apple Music Classical: A dedicated app with the world's largest classical music catalog – all ad-free;
Apple TV+: Home of award-winning series, films, kids' entertainment, and more with an all-original catalog;
Apple Arcade: Get unlimited access to over 200 games, all with no ads or in‑app purchases. Play online, offline, and across your favorite Apple devices;
Apple Fitness+: A fitness and wellness experience for everyone. All you need is iPhone to access new workouts and meditations every week. Take it further with personalized metrics from Apple Watch;
Apple News+: Access to hundreds of magazines and leading newspapers, local news, sports coverage, and audio stories featuring the week's best articles.
Here's why I think an Apple One subscription is worth it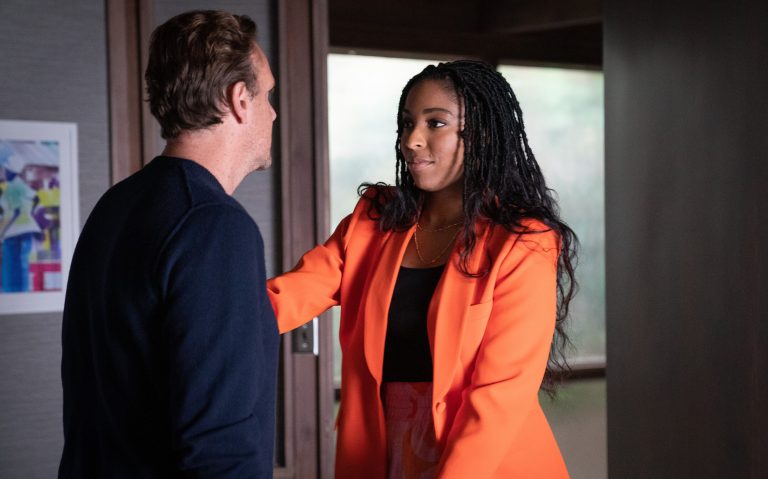 I've been an Apple One subscriber ever since it was made available. There are a few reasons why an Apple One subscription is worth it for me. First, owning an entire Apple ecosystem makes everything work as expected – Apple's walled garden, as some say. While some people prefer Spotify, I think the experience with Apple Music over Apple devices is superior, especially when asking the HomePod to play my favorite songs.
While I don't use Apple Arcade that often, it has just got a boost with 20 new games – and some of them I'll truly start playing again. In addition, the ever-growing Apple TV+ catalog and treadmill workouts on Apple Fitness+ are worth it.
I also can't forget about the 2TB iCloud storage, which is currently more than enough for my needs. Lastly, I can share all of these benefits with my family members, so the price I pay is literally well-spend as I know most of them use at least two to three Apple services weekly.
If you are paying for at least two Apple subscriptions, it's already worth subscribing to Apple One since you get more benefits at a similar price. It can also push you to cancel some subscriptions in favor of what Apple offers.