Storage space on your iPhone shouldn't be a problem if you own one of the newest models or if you upgraded to a larger model. But older iPhones are more likely to run into storage issues, as they contain years worth of data. The good news is that there are ways to fix your storage problems that don't involve buying an iPhone 14 or paying for more iCloud space. And it turns out there's a brilliant iPhone trick that can help you free up storage regularly.
This storage-managing solution concerns iPhone apps, which can clog up your flash memory as they sit unused. You might forget about some of them, but there is one iPhone feature that will bring them to the forefront. Once you find them, you can quickly delete the apps you hardly use but still have installed on your device.
We've explained recently that photos and videos stored on your iPhone are probably the main culprits for your storage problems. You can free up lots of space by backing them up and deleting large files from your smartphone.
You should also check apps like iMessage, WhatsApp, and other chat apps and delete shared photos and videos from some conversations.
But apps can also take up space on your iPhone. You can head to Settings > General > iPhone Storage and scroll through the list of apps that appears. You'll quickly delete apps from there.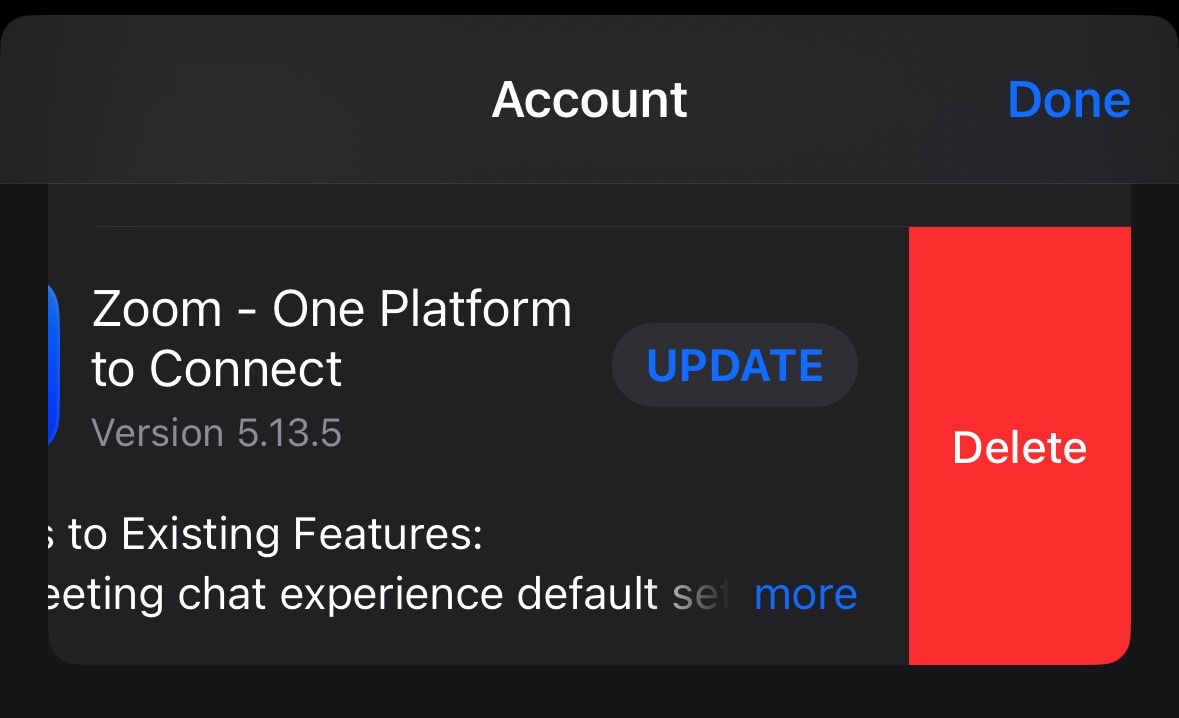 The iPhone storage trick I'm about to show you is even easier to use and doesn't involve going through all those menus. Tap and hold the App Store app and then tap the Updates menu. You'll see a list of apps that have updates ready. This is actually a great trick to check for app updates frequently and install them as soon as possible.
Look at that list and determine whether you want any of those apps installed. Instead of tapping on the Update button that will essentially invite you to consume additional iPhone storage, Slide the app to the left to reveal the red Delete button. That's it. That's the trick.
It might not seem like a big deal. And it's not perfect for clearing up storage. But you can get used to this procedure. When updating iPhone apps, choose to delete the ones you don't need to use anytime soon rather than applying the updates. You can always redownload the apps later.
This process can be helpful if you install lots of apps and games. Some will go unused for long periods, but they'll get timely updates. And you will update your apps frequently. So next time you spot an unused app in that App Store updates menu, slide it into the trash and free up your iPhone storage.