The iPhone 7 is about a month away and recent reports from trustworthy sources revealed dates for Apple's keynote (September 7th), iPhone 7 preorder kickoff (September 9th), and the iPhone 7 release (September 16th). However, a new report claims the iPhone is going to launch later than expected.

DON'T MISS: Samsung Galaxy Note 7 review
According to a leaked AT&T document obtained by 9to5Mac, the iPhone 7 might not be available in stores until September 23rd, or a week later than the previously mentioned September 16th release date.
The leaked AT&T retail schedule below details upcoming merchandising resets planned for September 9th and September 23rd. In other words, AT&T store managers may be prepping to change iPhone marketing and advertising material in stores twice in September, once on September 9th when preorders are expected to go live, and once on September 23rd when the iPhone might go on sale in stores.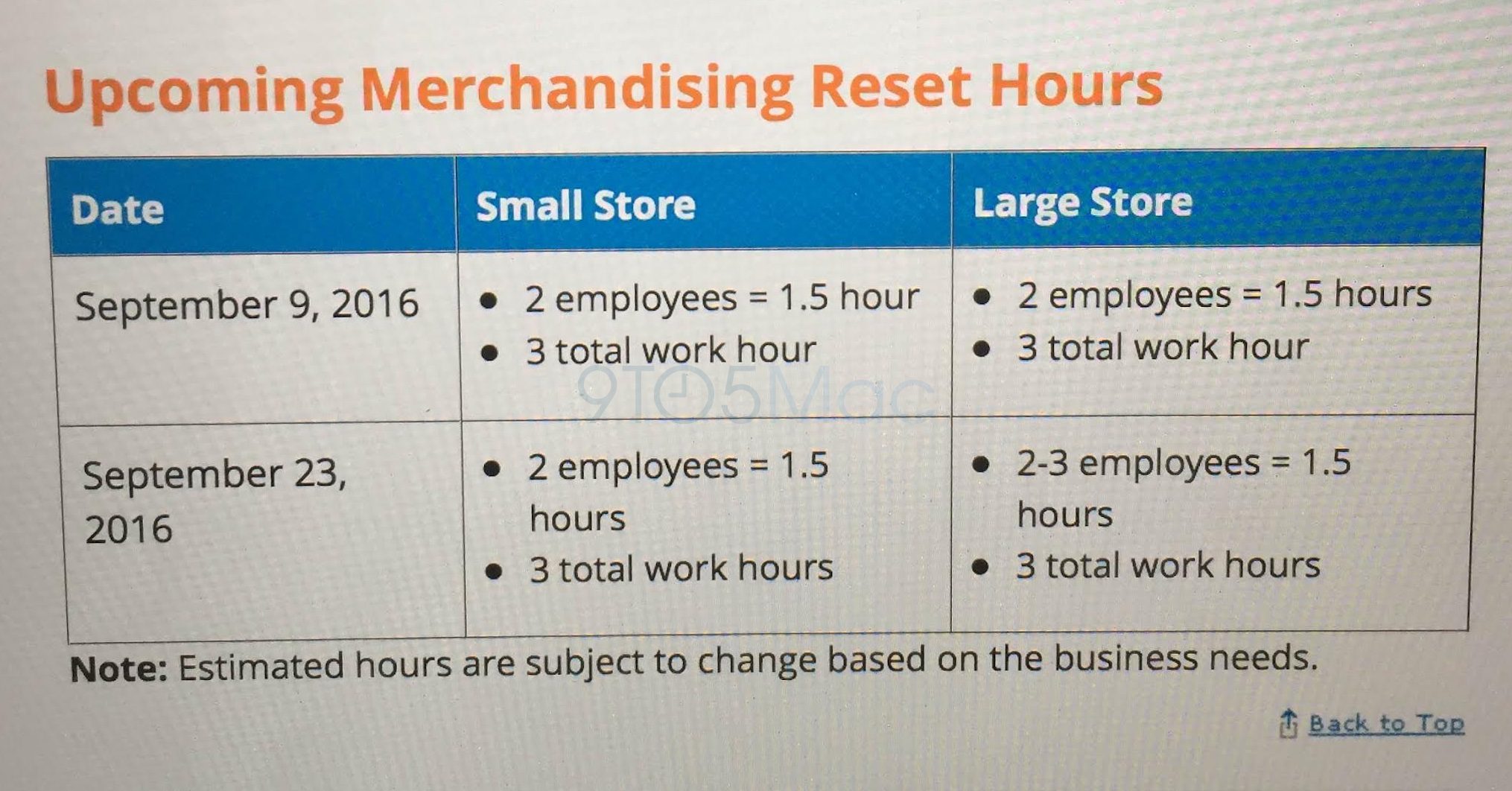 Historically, Apple and carrier partners have started preorders on the same day. Similarly, Apple and mobile operators ship preordered devices on the same day they launch the new handsets in retail locations.
Assuming the leaked document is accurate, Apple might go for a similar iPhone launch plan as last year. Rather than shipping preordered iPhones a week later as was the case with the iPhone 6 and previous models, Apple might ship the iPhone 7 two weeks after preorders kick off, just like it did with the iPhone 6s.
UPDATE: It's worth noting that AT&T's retail stores regularly reset twice each month, so these dates don't necessarily coincide with changes related to Apple's next-gen iPhone launch. —Ed.