One of the newest features on the iPhone 15 Pro models is the new Action Button, which replaces the Ring/Silent switch. This change lets you customize this button with whatever action you might want. Although Apple already suggests a few built-in possibilities, there are several third-party apps that make use of the Shortcuts app to improve your routine by bringing a (sometimes) complex operation with a press and hold of a button.
For example, right after the iPhone 15 Pro launched, we've seen a person ordering their Starbucks coffee using the Action Button. Although triggering the actions sounds easy, what happened was that they bypassed the app and website entirely by having their favorite beverage ready without browsing or needing to actually order after creating the entire process with the Shortcuts app.
With that in mind, BGR brings some of the best apps with shortcut-ready tools for your iPhone 15 Pro Action Button.
How to set the Shortcuts app as your Action Button option
Ensure the Shortcuts app and that your favorite apps are downloaded on your iPhone
Go to the Settings app on your iPhone.
Scroll down and select 'Action Button.'
Choose 'Shortcut' from the list of actions.
Pick from some ready-to-use App Shortcuts
Best app with built-in Shortcuts on the Action Button picker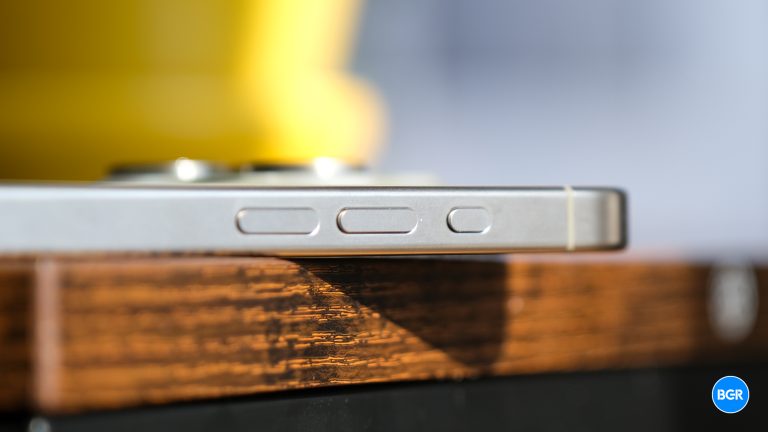 There are plenty of apps that have shortcut actions ready, so you can take advantage of them with the iPhone 15 Pro Action Button with just a press and hold. These are some of them:
ChatGPT: The official app of OpenAI. You can basically replace Siri by pressing the Action Button and asking what you want to know to ChatGPT instead.
Halide: An app for RAW, Manual, and Macro image capture. You can select the mode you want to start shooting your photos and videos, making your creative process easier.
Starbucks: Select your favorite beverage and get it ready at your favorite local store.
Airscrobble: Identify music and scrobble to Last.fm with just a press and hold of the Action Button.
There are even more options:
How to create your own Shortcuts for the iPhone 15 Pro
Open the Shortcuts app: Find and tap on the Shortcuts app on your iPhone.
In the Shortcuts app on your iPhone, Tap + in the upper-right corner of the screen. (An empty, untitled shortcut appears in the shortcut editor.)
Tap New Shortcut, tap Rename, type the name of your shortcut, then tap Done.
Tap Add Action, and a list of action categories appears.
Tap a category (such as Media or Web), then tap an action in the list to add it to your shortcut. (You may have to scroll to see all the available actions in a category.)
To add another action, swipe up on the search field at the bottom of the screen, then choose an action.
When you're finished adding actions to your workflow, tap Done, and the shortcut is added to your shortcuts collection in both the All Shortcuts and My Shortcuts categories.
Return to "Action Button" in the Settings app, where you can now assign your custom shortcut
Wrap up
With these apps, I'm sure you'll find the iPhone 15 Pro Action Button even more useful. Personally, I love triggering an action that starts playing, on shuffle, all my downloaded songs on Apple Music.
Do you have a favorite action you use on your iPhone 15 Pro? Let me know at jose@bgr.com.