A few days ago, a discovery in iOS 17 code indicated that Apple has built a new battery health feature into the iPhone 15 version of the OS that limits battery charging to a certain percentage. At the time, I said that if real, I'd want that feature on my iPhone 14 Pro. Now that the iPhone 15 reviews are out, we have confirmation that the new handsets will let you limit battery charging to 80%.
I can confirm the feature isn't available in the iPhone 14 Pro's iOS 17 settings. But after some buyers reported the iPhone 14 Pro battery health issues, I think last year's models should get the same feature.
The iPhone 14 Pro battery issues
A few weeks ahead of the iPhone 15 launch, some iPhone 14 Pro owners reported unexpected battery degradation. Their handsets told them the battery health dropped by more than 10% in less than a year of use. I said at the time that I didn't have the same problem.
My iPhone 14 Pro is at 98% battery health after a year of use. That might be because I don't use the Always-on display feature, so battery life is longer. Also, I don't recharge the handset over the night. And I don't always have the iPhone reach 100%. I just yank it from the charger when I need to use it. The battery charge is usually over 80% and, in many cases, over 90%.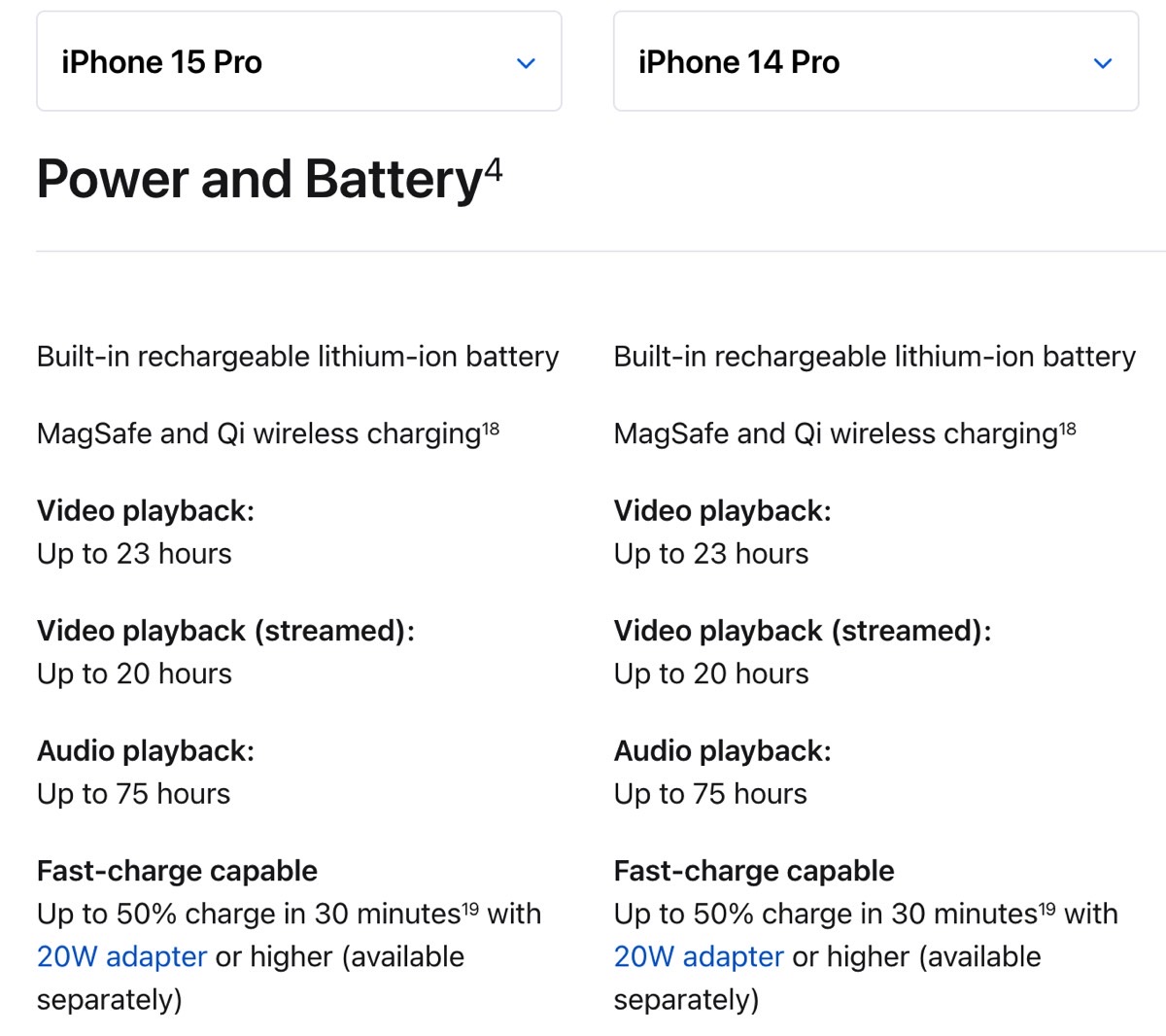 The software fix
Now that the iPhone 15 models are official, we learned that battery life did not get a major boost for the new Pros. We get the same estimates as last year's model. Though, in practice, the iPhone 15 Pro Max might outlast the iPhone 14 Pro Max.
Still, it looks like Apple is taking steps to improve battery health on iPhone. But only on the new iPhones. After last week's code findings, we have confirmation that the iPhone 15 phones have a new menu in the Battery section of the Settings app.
Responding to a question from MacRumors, The Verge's Allison Johnson had this to say about the new menu:
Options are under Charging Optimization in the battery health and charging menu:

Optimized Battery Charging
80% limit
None
It looks like Apple won't let you modify that 80% limit. If that limit sounds familiar, it's because the iPhone stops charging when Optimized Battery Charging is turned on. Well, assuming you have a predictable charging pattern. In such a case, the iPhone stops at 80% and then finishes charging to 100% closer to your wake-up time.
Optimized Battery Charging helps reduce battery aging by preventing the iPhone from reaching 100% and staying plugged in for a continuous recharge. You should employ Optimized Battery Charging if you don't have it turned on already.
By limiting charging to 80% at all times, you'll be taking a battery life hit, sure. But it'll be minimal if you usually recharge the handset when it falls between 30% and 20%. However, preventing the battery from going to 100% might prolong the battery's health.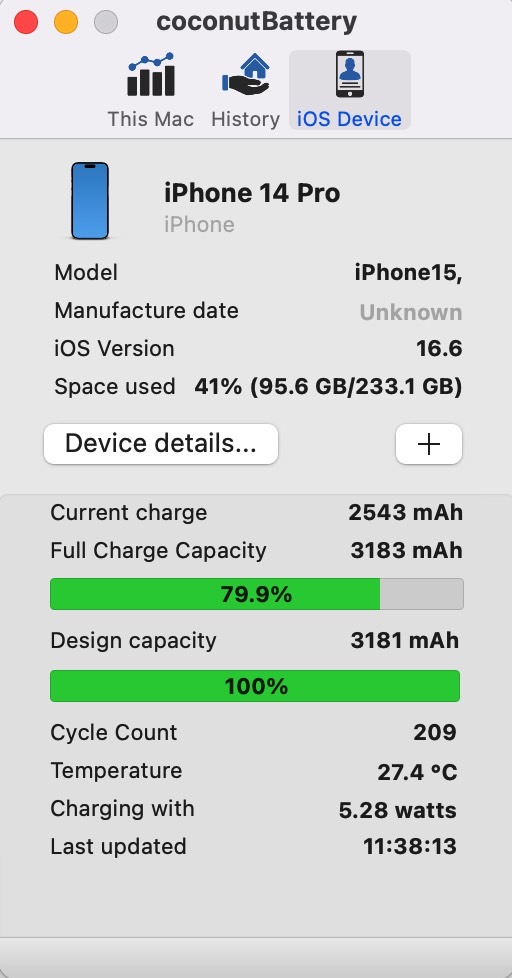 Why isn't the feature coming to older iPhones?
While I have no reason to worry about battery degradation on my iPhone 14 Pro, I'd still love to have that feature handy. I want to keep the iPhone's battery health as good as possible. Whether I trade this device in next year or pass it to someone else in my family, it'll have a few years of life left in it. The longer that battery health stays over 80%, the better. It means I won't have to swap the battery.
But it looks like Apple isn't going to extend this battery health feature to older iPhones, which is annoying. Just like the new 24-megapixel photo default available only to the four iPhone 15 models, but not the iPhone 14 Pro/Max.
Apple could, and hopefully will, change its mind on both features. An iOS 17.x update could always enable the battery health feature and the new 24-megapixel photos on older iPhones, especially last year's iPhone 14 Pros.
While we wait, you can use automations to have the iPhone play a sound when it reaches a certain battery percentage so you can unplug it immediately.