The first thing Craig Federighi addressed when called upon to introduce iOS 12 on Monday was speed. The top Apple software exec revealed that iOS 12 will bring over a variety of software improvements, mentioning faster access to apps, the camera, and the keyboard. According to Apple, iOS 12 should be quicker and more responsive than iOS 11 across all devices, and the brand new release is compatible with all the devices that can run iOS 11, down to iPhone 5s and iPad mini 2. It turns out that in real life tests, the first iOS 12 beta is already faster than the latest stable versions of iOS 11.
iOS 11.4 is currently the most polished iOS 11 version Apple has to offer, some nine months after the first iOS 11 version was released into the wild. iOS 12 beta 1 is expected to be the buggiest version of all the betas Apple will launch until mid-September. And yet in my brief experience with iOS 12 beta 1 on iPhone X, I did not encounter as many app crashes and bugs as I would have expected, and battery life has been great so far, too.
Furthermore, a Geekbench test shows that the iPhone X running on iOS 12 beta 1 scores slightly better than iPhone X on iOS 11 in both single-core and multi-core tests: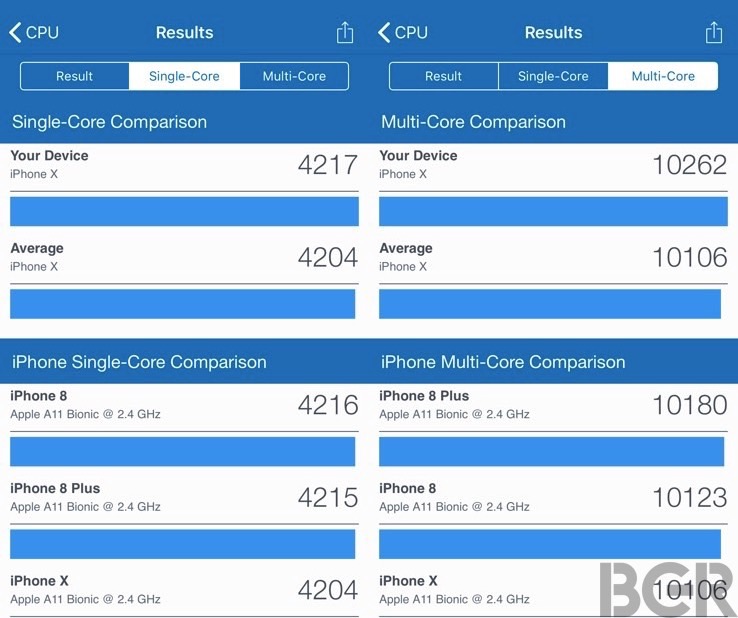 But the best way to compare the speed of iOS 12, is to have two devices run both the new beta and iOS 11.4 at the same time. And that's what YouTubers have started to do.
As you'll see in the following video from iAppleBytes, iOS 12 is faster on iPhone 5s than iOS 11.4. It boots faster and it opens apps faster, both system and third-party apps. Sure, the iPhone 5s running iOS 11.4 might be faster in some cases. But overall, this first beta shows that Apple is indeed going for a performance boost across the board.
YouTube channel iUpdateOS, meanwhile, used the iPhone 8 for the same purpose. As you'll see in the following clip, iOS 12 beta 1 is faster than iOS 11.4 even on Apple's latest devices, which obviously pack the best hardware Apple has to offer.