IFA 2016, an annual computing tradeshow held in Berlin, is one of the biggest dates on the calendar in terms of product launches. The show doesn't officially start until the end of this week, but with some products about to be announced, here's everything you have to look forwards to.
DON'T MISS: 'Titanfall 2' could resuscitate a franchise that deserves another chance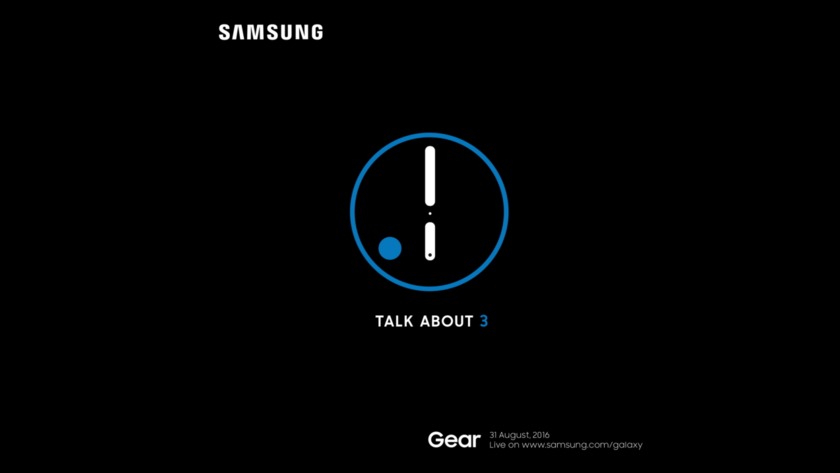 Samsung
Samsung is the biggest name in mobile to exhibit at IFA. (Apple, as per usual, snubs this show.) Samsung is probably done with releasing flagship smartphones for the year, as we already have the new Galaxy S7, Galaxy S7 Active, Note 7, and anything else the R&D engineers can dream up.
So at IFA we're expecting to see mostly wearables. The Gear S3 smartwatch should be released on August 31st, according to rather telling invites already sent out. The latest version of Samsung's Tizen smartwatch is likely to be one of the better smartwatches for this upcoming year. The last version was a hit with a rotating bezel and round display. With a new rumored Apple Watch possibly in the works, the Gear S3 could be Samsung's most important wearable for a while.
There's a second Samsung event planned for September 1st, where we're more likely to see computer accessories and more Twitter-connected fridges.
Motorola
Motoral already launched the Moto Z earlier this year, but a worldwide rollout was promised for September. Sounds like a date! For US consumers, that might (fingers crossed) mean the launch of an unlocked Moto Z on more networks than just Verizon.
We're also hoping to see more Moto mods, including a rumored Hasselblad camera.
Lenovo
While we're on the topic, Moto parent company Lenovo is also going to be showing off new products at IFA. Expect tablets and laptops, possibly including the long-rumored Yoga Book, an Android tablet meets Surface Book. Other tablets, laptops and possibly a new Project Tango phone may also make cameos.
Lenovo and Motorola are sharing a press conference on August 31st.
Huawei
Chinese phone super-manufacturer Huawei only just announced the Honor 8 smartphone for the US market, but we should see yet more shiny new things at IFA. Tablets (and possibly more laptops?) are a safe bet, but Huawei is also interested in VR and wearables. With Google's Project Daydream VR platform set to ramp up this fall, I wouldn't put a VR headset (and possibly compatible phone or tablet) past the company.
Asus
Asus is promising us a "Zenvolution," which sounds like a PR-branded way to say a new Zenfone (or Zenfone derivative), and possibly a new Zen-branded wearable. Previous editions of the Zenfone have been good mid-price Android alternatives, so it might be worth tuning in to the 6AM ET press conference.
Sony
Sony has already announced its flagship Xperia X, although it's always possible we'll see a more performance-oriented, amped-up version. More excitingly for those with Trump-sized hands, the Xperia X Compact is rumored to be launching. Given Sony's wide product lineup, it's likely to be alongside all kinds of other consumer electronics. The one thing we probably won't see is Playstation stuff, since there's a separate announcement already arranged for that.