We might be finally getting an OLED display on the iPad Pro.
Over the weekend, Bloomberg's Mark Gurman released his usual weekly newsletter, Power On. In addition to talking about what to expect from the Vision Pro headset and that even the Apple Watch Ultra might be getting an upgrade already, the reporter also mentioned that the iPad Pro models might finally be getting that display upgrade we've all been waiting for.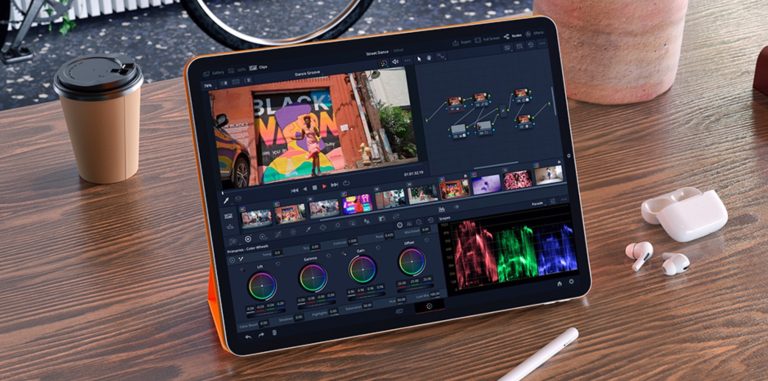 According to Gurman, the next generation of the iPad Pro will make the jump to OLED displays. Right now, the 12.9-inch iPad Pro has a mini-LED display, a technology that can compete with OLED in some scenarios. The 11-inch iPad Pro still doesn't even have mini-LED — that model is still stuck with the LED technology it has been using for years.
Thankfully, it seems that both sizes are going to be upgraded to OLED. Gurman says that Apple will be releasing "revamped iPad Pros with OLED screens (codenamed J717 and J720)." Those two codenames should indicate that both the 11-inch and the 12.9-inch iPad Pro will be getting the OLED upgrade rather than just the 12.9-inch like the last generation.
I will immediately ditch my iPad Air
If Apple finally brings OLED to the iPad Pro, I will be trading in my iPad Air to get that display. Forget the performance — the performance of my iPad Air is just fine since the M1 is still a total beast (I have the fifth generation Air) — I'll upgrade for that display alone.
That's not to say that the display on the iPad Air is bad. It's still a great display and Apple has done wonders with what they've done with LED — similar to how great my M2 MacBook Air looks. However, once I come across an OLED display, there's no going back. While my fanboying over OLED could have started when the iPhone made the switch back with the iPhone X, it really began when I bought my first OLED TV — the Sony A80J. The picture is so phenomenal that, when I went to buy a bedroom TV, I bought the same exact model.
For me, the iPad is mostly a consumption rather than a productivity device. While I do the occasional work — mostly writing if I am on a flight — most of my time on the iPad is reading, playing Apple Arcade games, and watching videos. Especially for that last one, an OLED display brings a huge jump in picture quality, especially when it comes to displaying darker scenes while still retaining perfect detail.
I'm also a huge movie buff, so enjoying films in the best quality possible is an important thing to me. I want to be able to watch the film as close as to the way the director saw it, and I don't think there's a better display technology to realize that intention than OLED.
So, if the next iPad Pro does feature OLED, I will be trading in my iPad Air and picking up the 11-inch iPad Pro as fast as I can. Plus, the 11-inch can use my existing Magic Keyboard, so it won't be too insane of a price jump, right? Right. That's what I'll tell myself, anyway, when I'm enjoying my movies on a much better display. Bring on that contrast!