The 2022 Apple Watch App of the Year, Gentler Streak, brings a big update to start 2023. With version 2.8, the health tracker that wants to bring compassion to your fitness goals has added the long-awaited Live Activity support for iOS 16 and iPhone 14 Pro users with Dynamic Island.
The Live Activity feature brings Gentler Streak Apple Watch workout tracking to the iPhone's Notification Center and iPhone 14 Pro's Dynamic Island, so it's easier to follow an exercise right from your iPhone screen.
In addition, with the new in-app mirror tracking feature, Gentler Streak's iPhone app can mirror its Apple Watch workout tracking. The developer explains that this function is "extremely useful for all workouts where you can place your iPhone in a visible spot and monitor mid-workout progress."
This feature prioritizes the user's well-being by prominently displaying the heart rate training zones, enabling them to pace themselves better and stay within their desired zone.
Both Live Activity and in-app mirror tracking are premium features, but the first session is free for users to try and see whether they like them.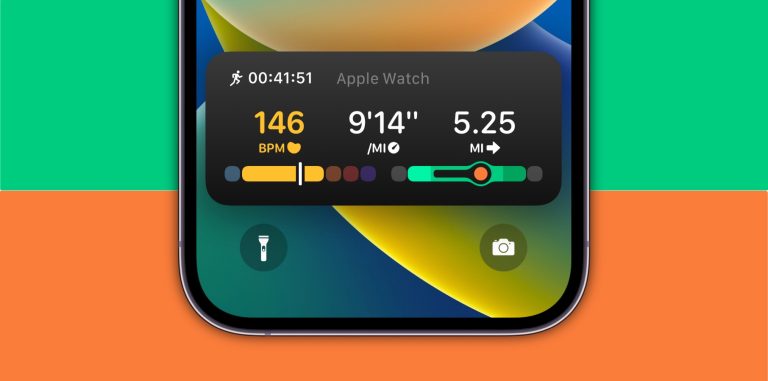 The developer gives a few tidbits about these two new functions:
Enabling Gentler Streak push notifications allows you to be prompted to start the Live Activity on the iPhone
Live Activity is available on any workout type, but push notifications only come with: Indoor Run, Indoor Walk, Indoor Cycle, Indoor Recumbent Cycling, Indoor Row, Elliptical, Cross Training, Strength Training, Mind And Body, Play, Preparation and Recovery, Stair Stepper, Strength Training, Yoga, Barre, Core Training, Flexibility, HIIT, HIIT – Uphill, Jump Rope, Pilates, Step Training, Wheelchair Walk Pace, Wheelchair Run Pace, Mixed Cardio, Fitness Gaming, and Cooldown.
A new mid-workout status has been introduced – during the session, Activity Path is not visible as it would not reflect the current fitness state and could potentially be distracting and confusing. Once done with the workout, Activity Path returns updated.
When using the live activity feature, the iPhone display is always on.
Gentler Streak 2.8 also fixes a few Apple Watch bugs, such as the multisport indoor bug fixed and the Action button on Apple Watch Ultra starting a workout even from the previous workout summary.
The app is free to download on the App Store but requires a subscription to take full advantage of it. The Premium Monthly is $7.99, Premium Yearly is $49.99 with Family Sharing included, and $139.99 lifetime with Family Sharing included.