During WWDC 2023, Apple finally unveiled its spatial computer Vision Pro. By blending digital content with the physical world, the company's CEO Tim Cook describes this as the first product made by Apple that you look through, not at.
While this device won't be released until early 2024, and it's still full of mysteries, BGR gathered a few tidbits we were able to discover after Apple previewed its Vision Pro spatial computer.
Here's everything you need to know:
Release date: This product is expected to hit markets in early 2024, but only in the US. Apple says it plans to expand availability to other countries, but the company hasn't yet announced any specifics.
Price: Apple Vision Pro starts at $3,499, but it doesn't mean it will cost "only" that. Accessories, different head straps, and even corrective lenses from Zeiss for those that need glasses prices are still to be announced.
Age requirement: The company says users should be at least 13 years old to use Apple Vision Pro. One way to block kids from wearing the device could be by checking their Apple ID information.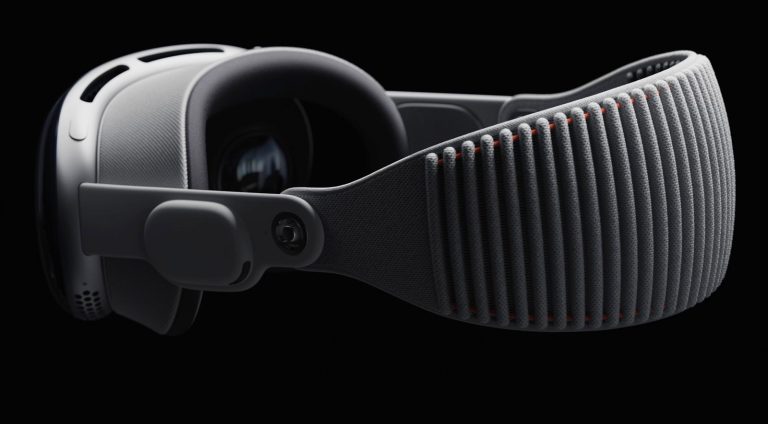 Dynamic refresh rate: During a WWDC session, the presenter said the display's refresh rate is "usually 90 frames a second," but it can change depending on the experience. Watching movies, for example, it goes up to 96Hz. For comparison, the iPhone 13 Pro runs at 120Hz maximum, and the iPhone 14 Pro can go as low as 1Hz.
Typing: Another WWDC session showcased how users can type with Apple Vision Pro. One possibility is to use a floating in-air keyboard. The other one is to pair a Bluetooth keyboard.
Improved Personas: When FaceTiming with the device, Apple creates a "Persona" of the user. The company says it's already improving this experience, allowing Vision Pro users to "break out of the familiar FaceTime tile and feel more present like they are gathered in the same physical space."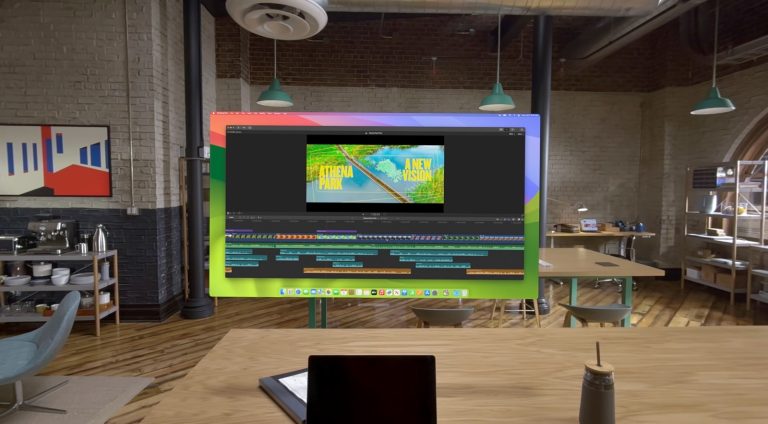 Mac Display: Apple wants Vision Pro to work as a "private, portable 4K display" with a Mac. Users can see each of their Map apps individually and arrange them as they prefer.
Optic ID: Apple unveiled a new unlocking method with Vision Pro. Optic ID scans your iris, which Apple says it's even more accurate and mistake-proof than Face ID. IPhones with Face ID sensors can sometimes be unlocked if the user has an identical twin.
Accessibility: Apple Vision Pro will offer accessibility features similar to what it already brings with Apple Watch and other devices with Pointer Control, Dwell Control, Guided Access, and VoiceOver.
Gestures: There are six different gestures to control the spatial computer device. Users can tap, double tap, pinch and hold, pinch and drag, zoom, and rotate. The last two gestures require two hands. You can also select items by looking at them or asking Siri.
Camera and sensors: Apple Vision Pro features 12 cameras, six microphones, five sensors for monitoring hand gestures and mapping the environment, plus Lidar depth sensors. Inside the device, there are four infrared cameras and LED lights.
Read our earlier coverage to learn about all the futuristic tech inside the Apple Vision Pro.
Swappable headbands and Ligh Seal: Apple says it will offer different headbands and Light Seals, which attach magnetically to the headset display for better comfort. It's still unclear how many options Apple will offer, but it probably means you can't buy this product without trying it first in an Apple Store.
External battery: So far, it seems the external battery ships alongside the device. It handles up to 2 hours of power.