Apple unveiled the $3,499 Vision Pro on Monday, its first-generation mixed reality headset. It's truly a full-fledged computer that mounts on your face. If you only heard the name and price of the gadget rather than watching the presentation, you might draw the wrong conclusions. Some people who didn't bother to learn about it actually think that Apple is overcharging for a device that you can buy for around $300 from competitors.
That's nowhere close to being the truth, however. The Vision Pro is "the most advanced personal electronics device ever," according to Apple. It's a device so rich in innovation that Apple patented more than 5,000 inventions while developing it.
All that futuristic tech can't be cheap to manufacture, especially in a first-gen device. And Apple showcased many of the innovations required to make a comfortable head-worn computer that looks just like a pair of ski goggles and packs the power of a bleeding-edge desktop PC.
Vision Pro design
Apple went for a modular design for the Vision Pro that combines glass, aluminum, and textile fabric to make a comfortable, customizable mixed reality headset. According to Vision Pro hands-on previews, the device weighs about a pound, and it's comfortable to wear, though some might still find it to be heavy.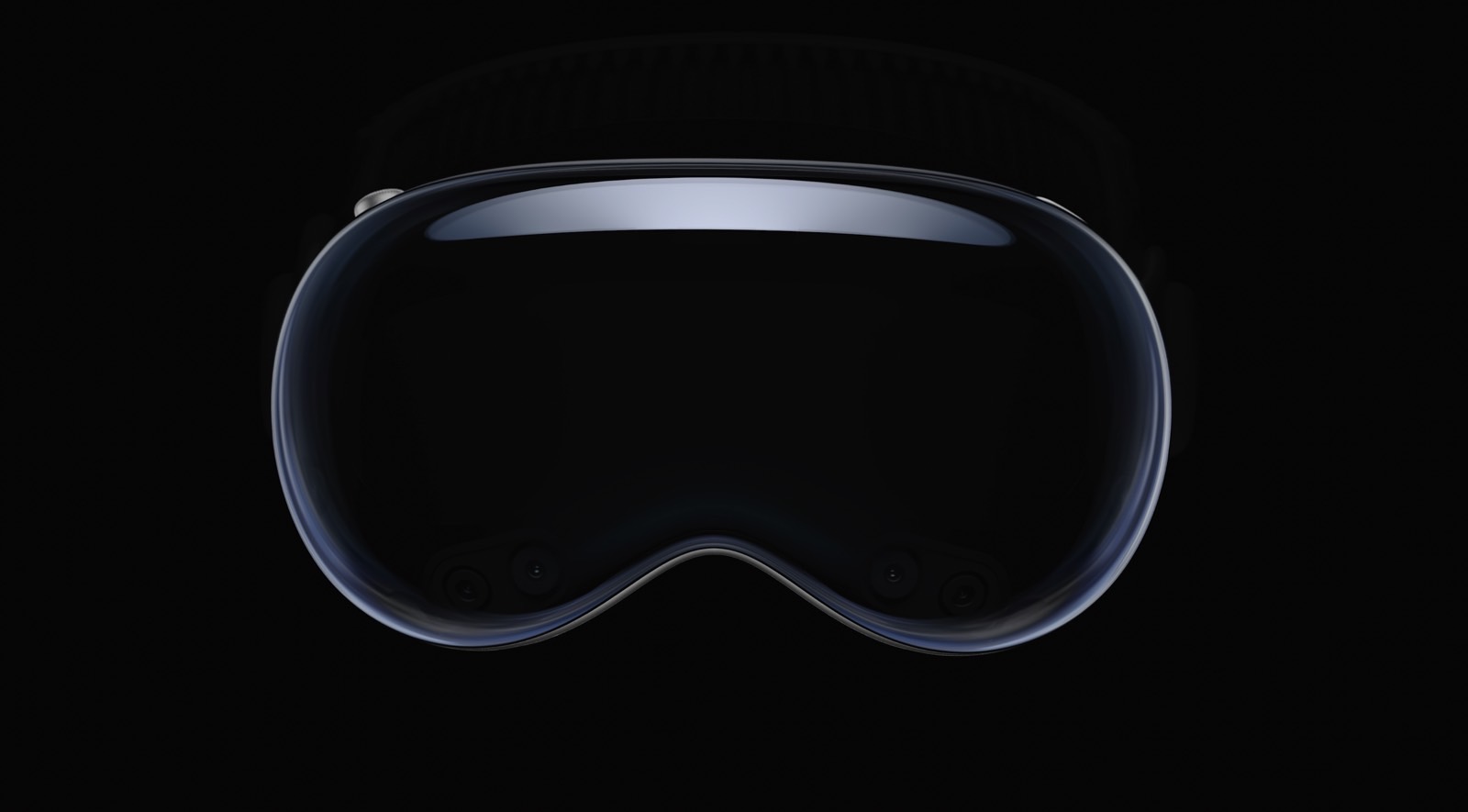 The outer enclosure is a piece of "three-dimensionally formed laminated glass" covering the front-facing cameras and the external screen that displays your eyes. This way, others in the room with you aren't just staring at black goggles.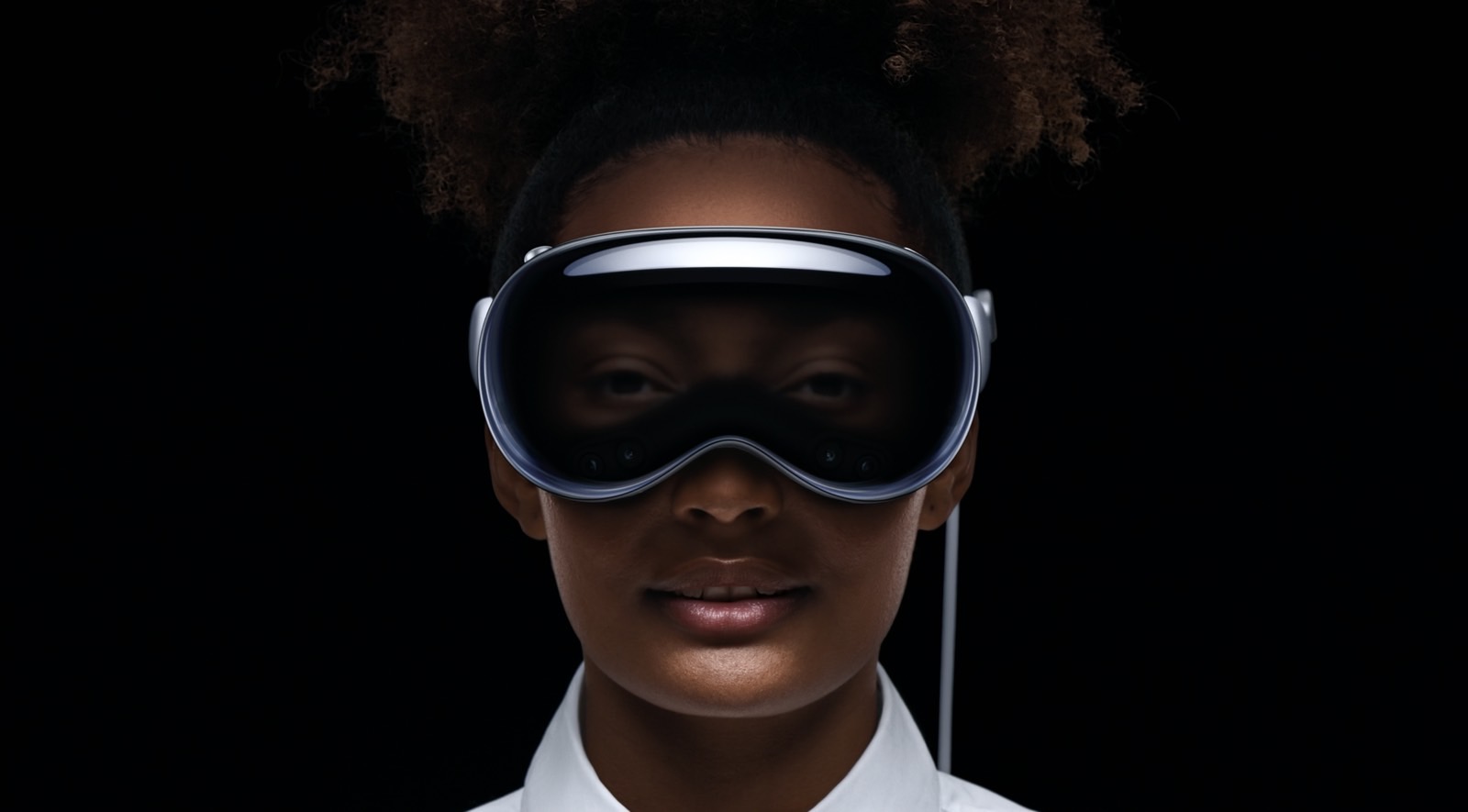 The EyeSight panel is the curved OLED display facing outwards that will show your eyes to people around you. It's not a see-through panel, but that's the impression it'll give people who are nearby.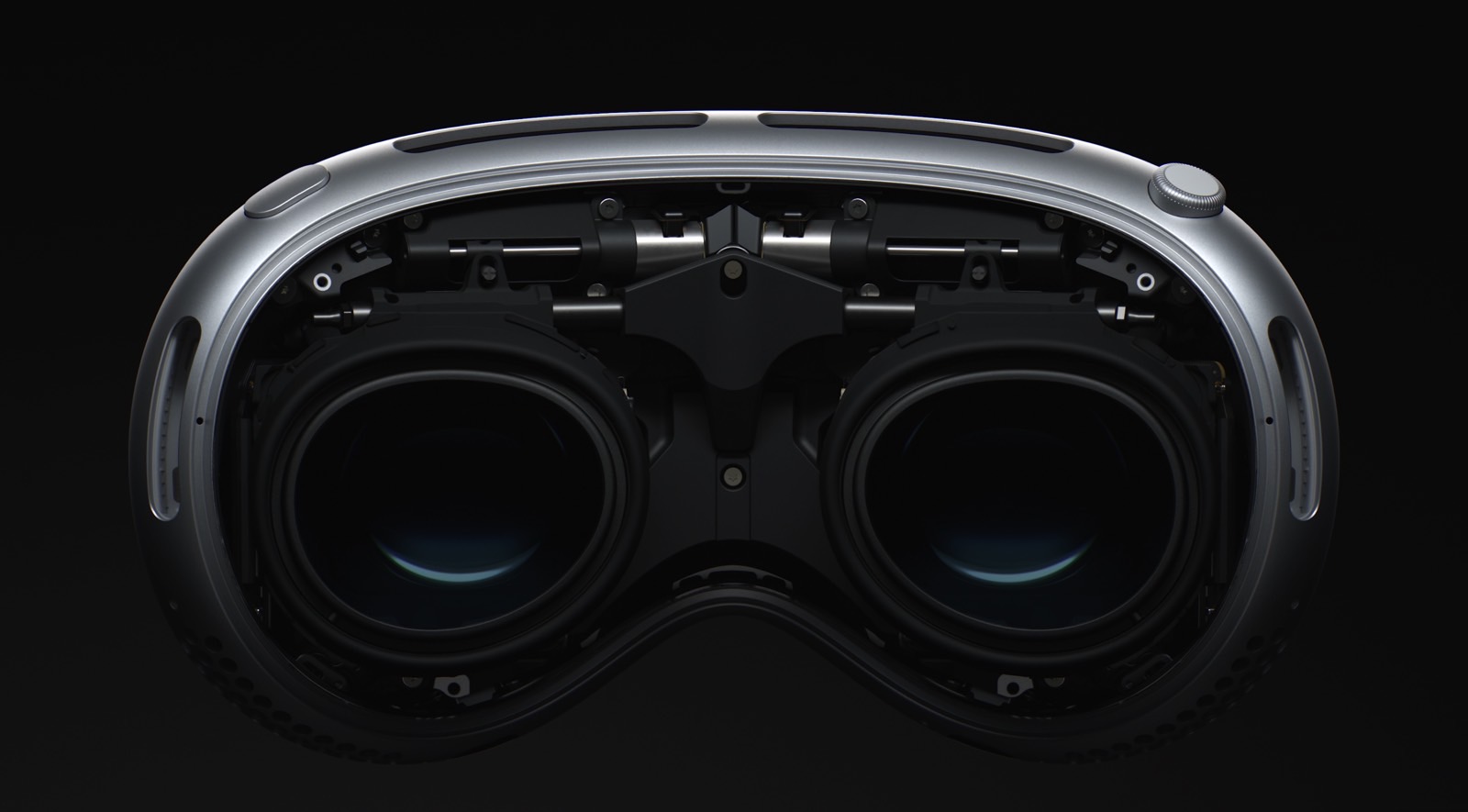 The glass is attached to a custom aluminum alloy frame that curves to wrap around the face. Openings on the bottom, top, and sides will let air flow through the system and cool down the internal components.
This glass and metal enclosure contains all the chips (the computer), the outer and inner displays, and all the cameras.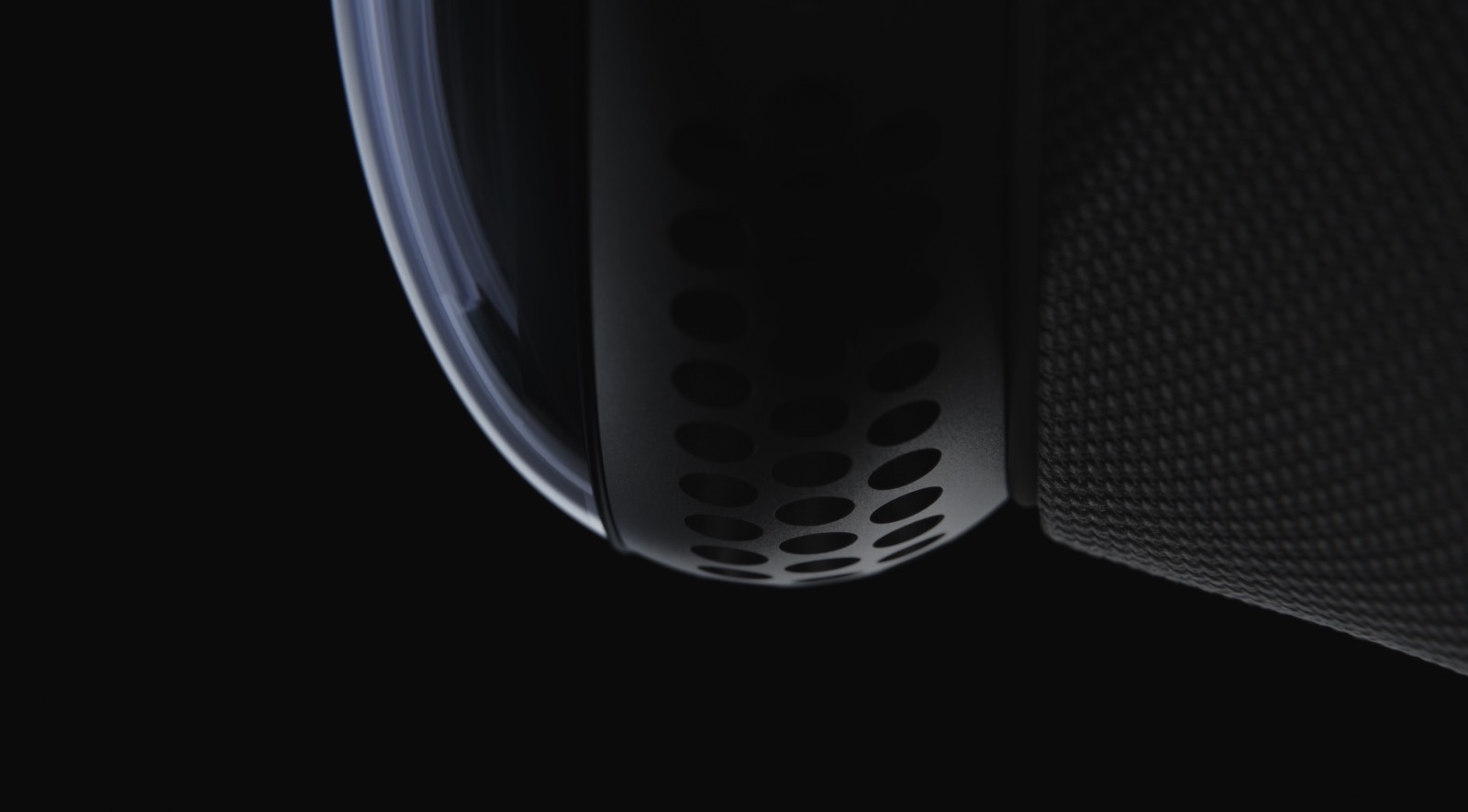 In turn, a "Light Seal" attaches magnetically to the enclosure. Made of fabric, this structure curves around the face to block incoming light and sit comfortably on the face.
Apple will offer various customizable Light Seal options to fit your face perfectly.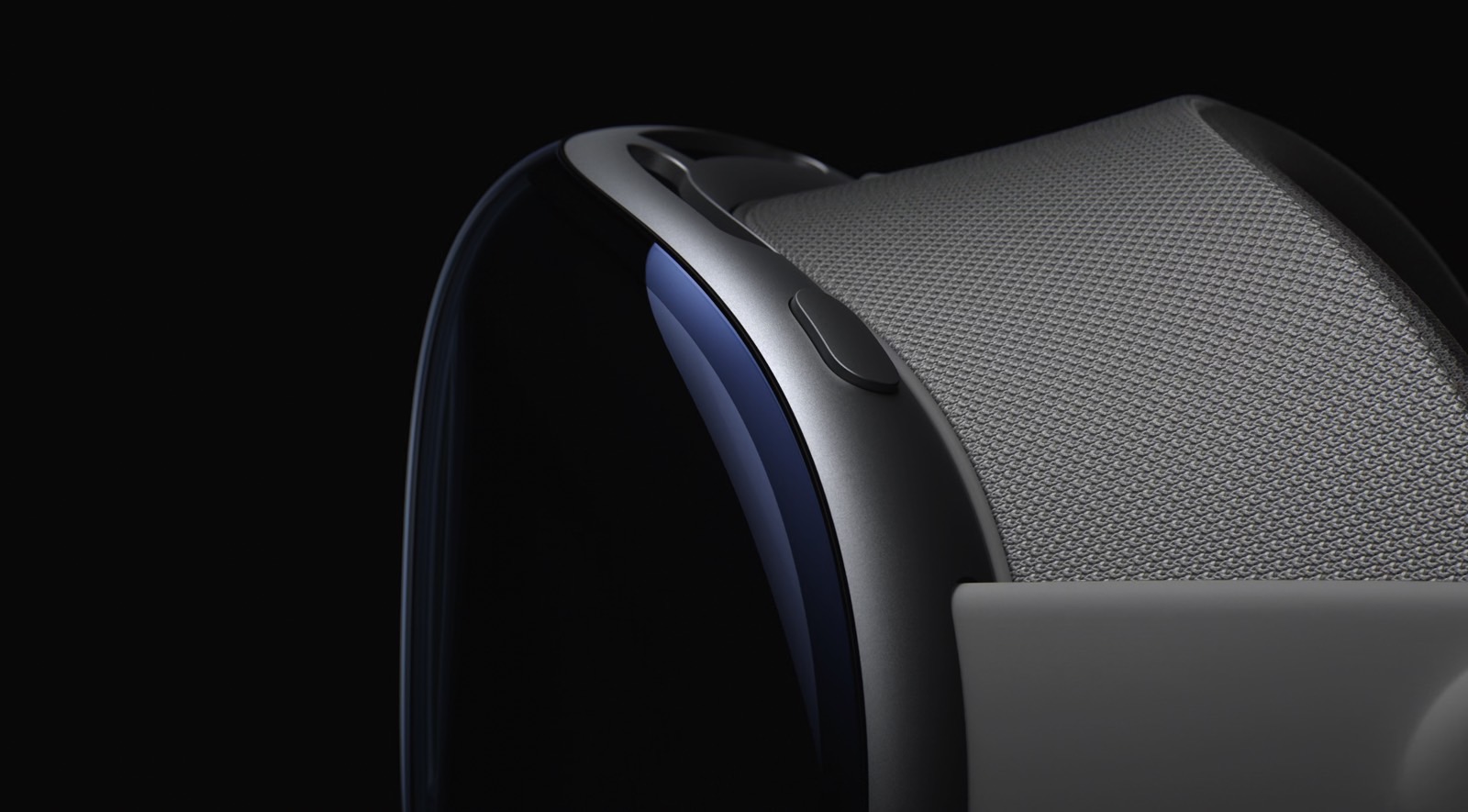 The Audio Strips are connected directly to the aluminum frame on the left and right sides. They appear to be made of silicon and contain speakers that will deliver Spatial Audio to your ears.
You'll scan your ears when setting up to get a custom Spatial Audio experience.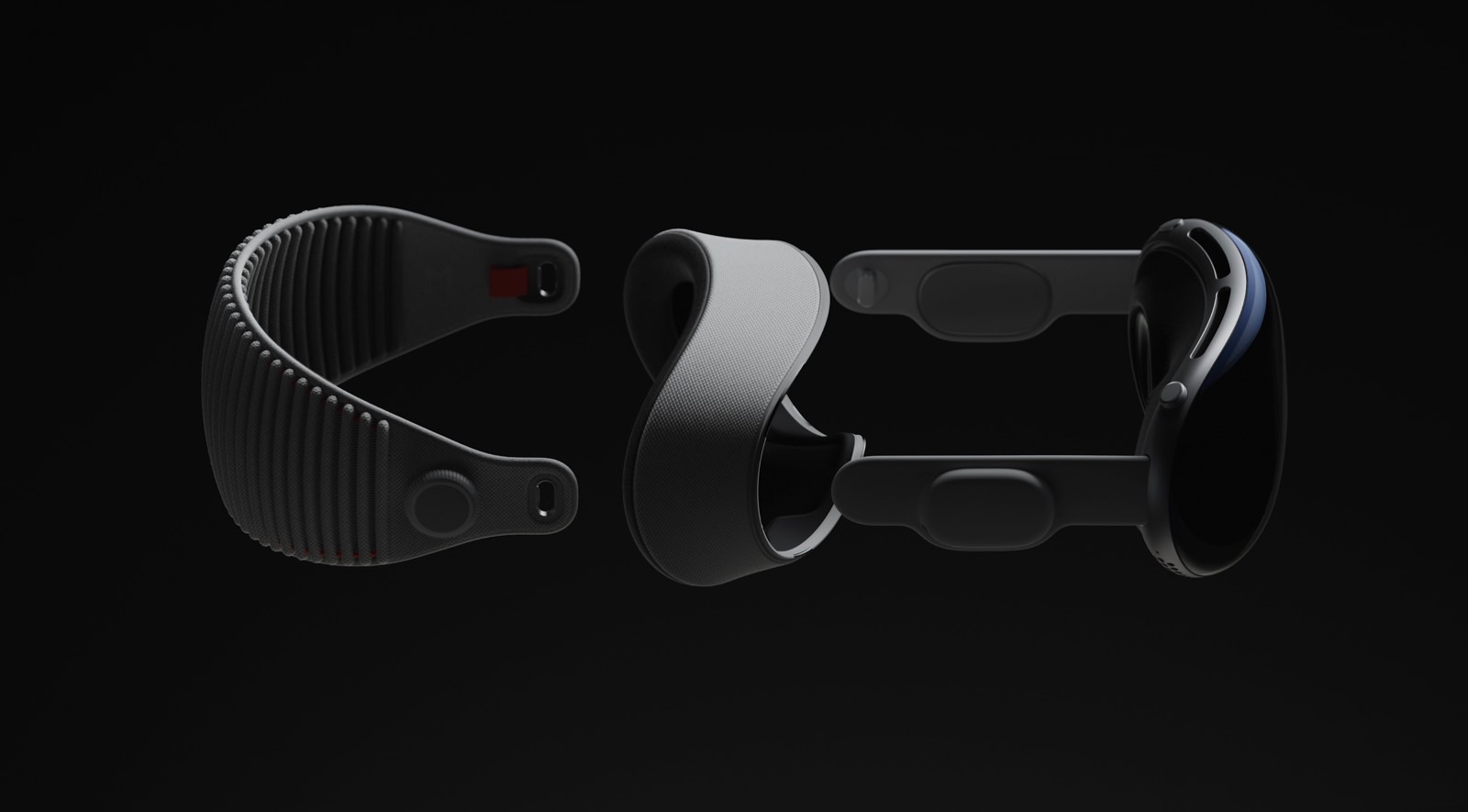 The Audio Strips link to the final Vision Pro component, the Head Band. It's made of 3D knitted textile material and stretches with the help of a Fit Dial so the Vision Pro can sit firmly on your head. It has a magnetic mechanism that will let you swap it out for other models or colors.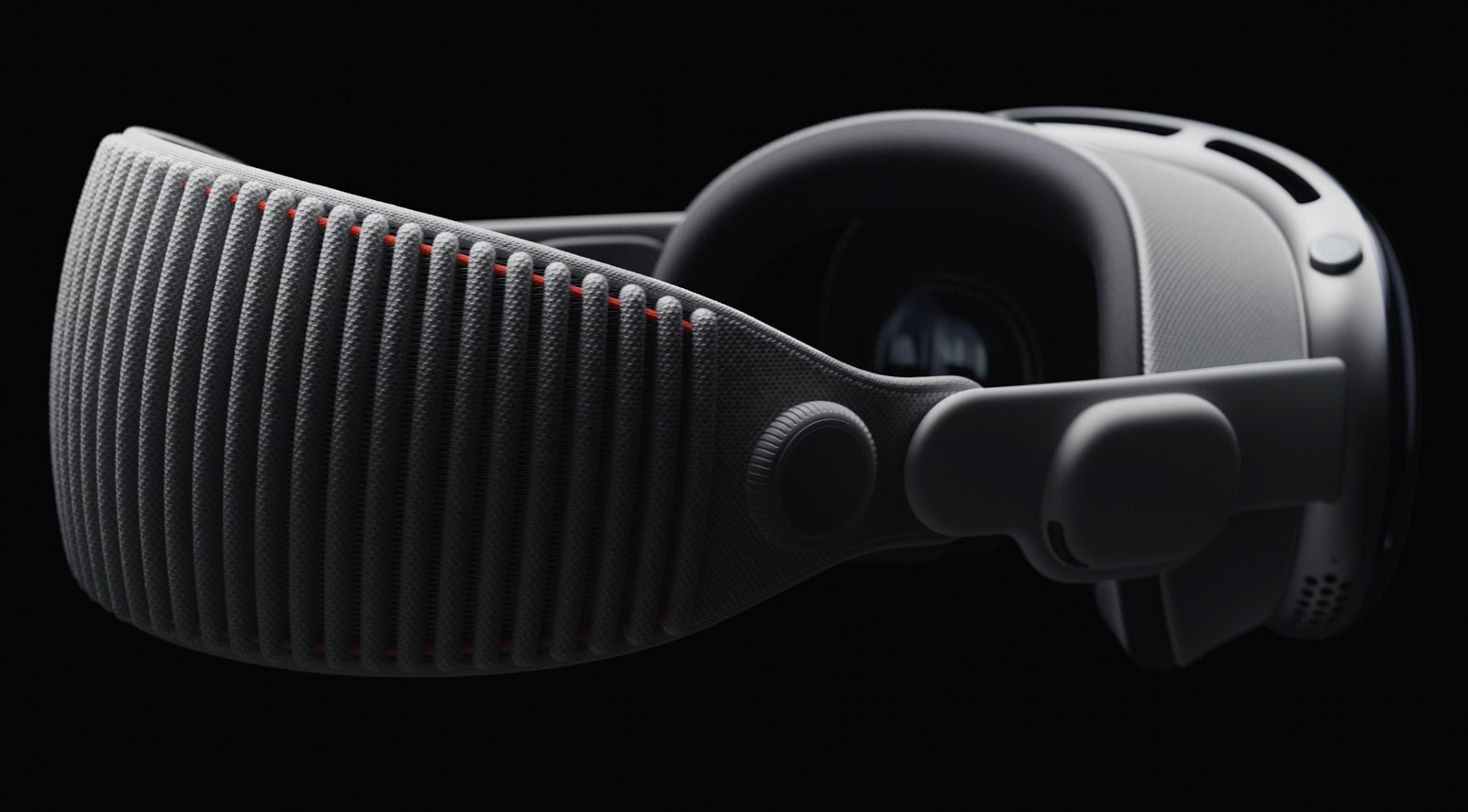 The Vision Pro metal frame also has two buttons. The Top button lets you capture spatial photos and videos. Then there's a Digital Crown that looks just like the one on the Apple Watch. Its purpose is to let you customize your level of VR immersion simply by rotating the crown.
Finally, a custom magnetic charging port sits on the right Audio Strap, connecting to the external battery by a wire. You'll put that battery in a pocket or next to you. The battery gives you up to two hours of use, but plug it in via USB-C, and you can use the Vision Pro without breaks.
Vision Pro cameras
The great design isn't enough to make Vision Pro the best wearable computer or to explain its price tag. The components inside the AR/VR headset are just as important because they're responsible for delivering a seamless experience.
I'll address the cameras first, as Apple placed more than a dozen sensors around the headset.
The exterior cameras perform multiple tasks: record video of the exterior surroundings, measure distances, and track hands no matter where they're positioned.
Two main cameras for high-resolution video passthrough
Four downward cameras and two side cameras for hand tracking
Two IR illuminators for hand tracking
Two TrueDepth cameras for real-time 3D data processing
One LiDAR scanner for real-time 3D data processing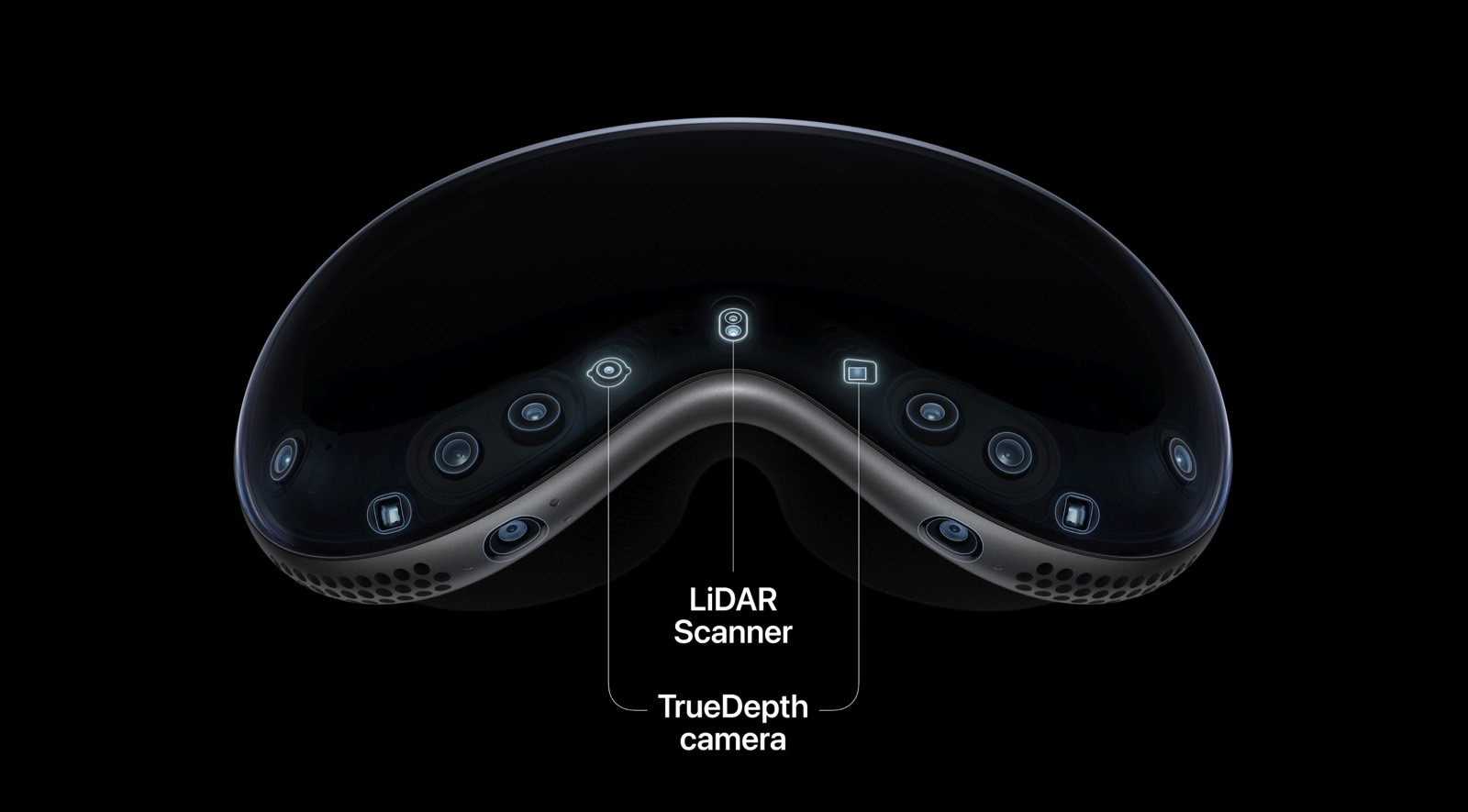 The external cameras will also help create the digital persona you'll use in video chat apps like FaceTime.
On the inside, we have a camera-powered, high-performance eye-tracking system made of cameras and IR sensors:
Two IR high-speed cameras per eye
A ring of LED illuminators around each eye
Vision Pro specs
Those cameras and sensors will continuously beam video to the Vision Pro displays. And Apple wanted to deliver an experience as close as possible to the human eye. The Vision Pro has two micro OLED Apple silicon 4K displays with a total of 23 million pixels between them.
According to Apple, each internal display is about the size of a postage stamp.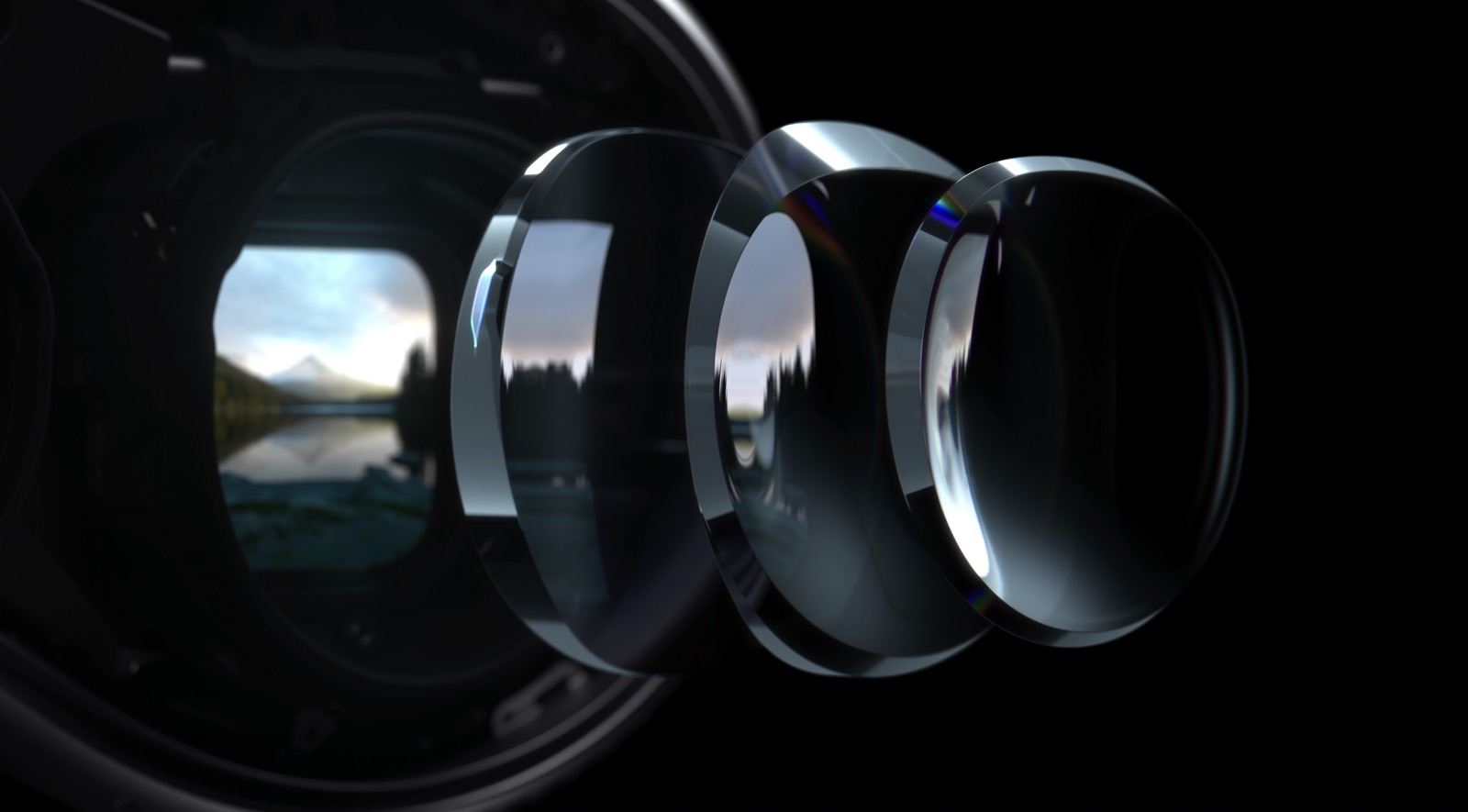 A 3-element lens sits above each display to deliver incredible sharpness and clarity. That's how the display will wrap around the eye, so you'll see your surroundings or digital images in your peripheral vision and no matter where you look as you move your head around.
These innovations make it possible to use the Vision Pro as a computer for productivity apps. The text is sharp and clear, according to hands-on testers. That means you can use the device for work rather than solely for entertainment and gaming.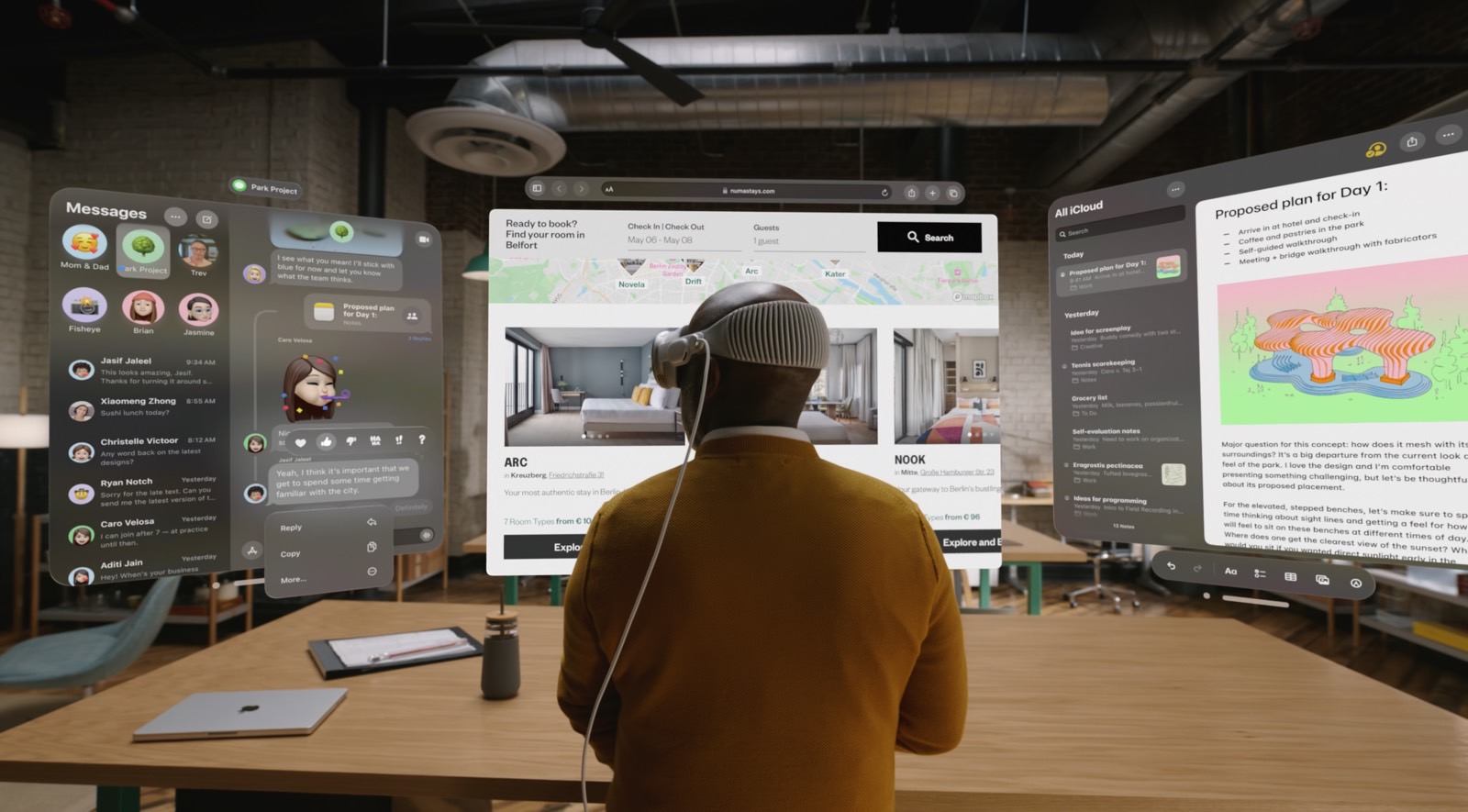 Dual-driver audio pods deliver that new Spatial Audio experience for the Vision Pro. Apple calls it ambient Spatial Audio and says it fools the brain into believing sound comes from the environment around you.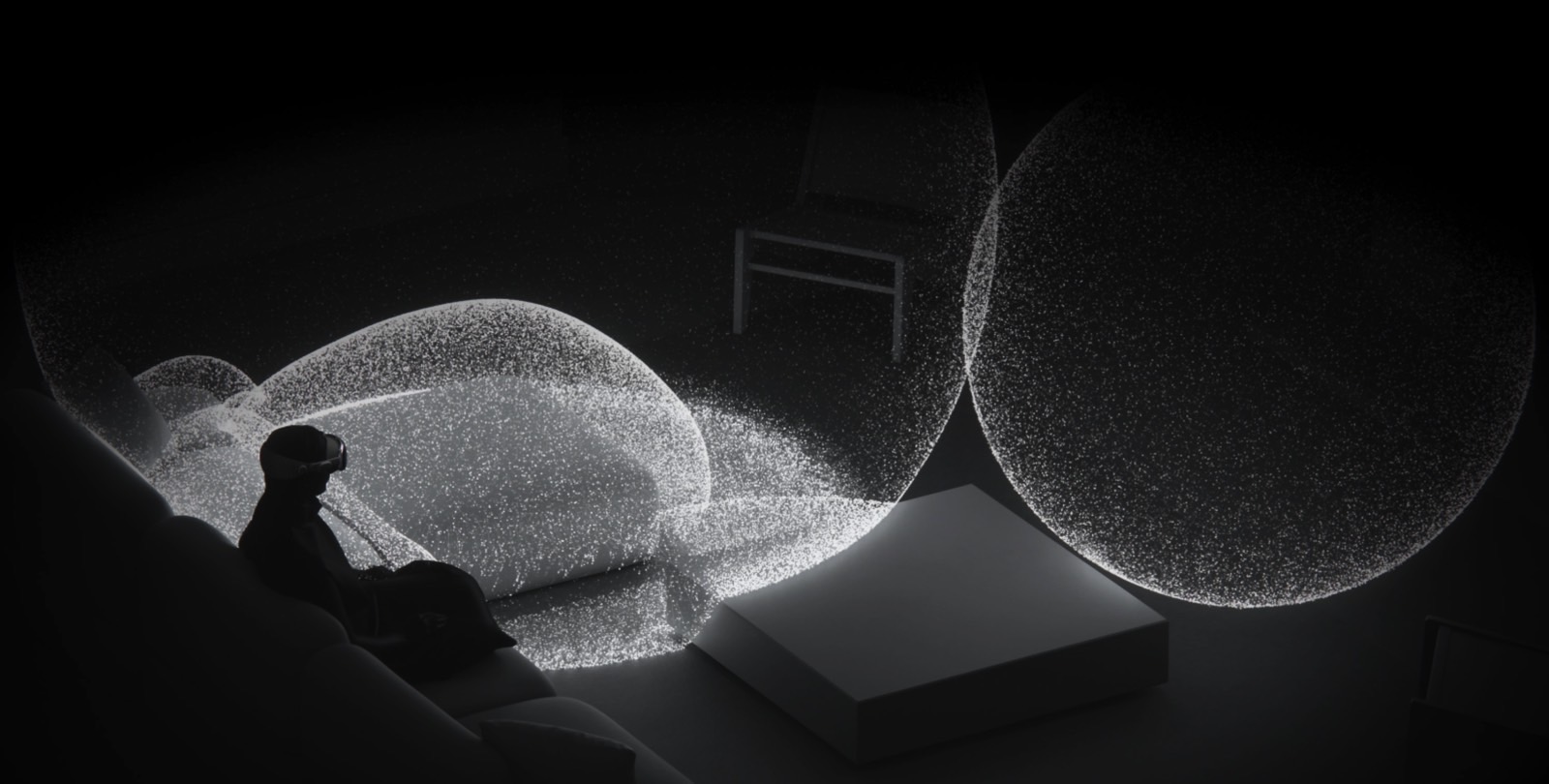 Furthermore, audio ray-tracing lets the Vision Pro personalize the sound to your room. The sensors take into account the size of the space and the materials around you.
Powering this immersive AR/VR experience is the M2 chip that's also found in various MacBook models. But a separate R1 chip handles only the data that comes from the myriad of sensors: 12 cameras, 5 sensors, and 6 microphones.
The R1 chip is also supposed to eliminate lag, streaming images to the lenses within 12 milliseconds, or 8 times faster than a blink of an eye.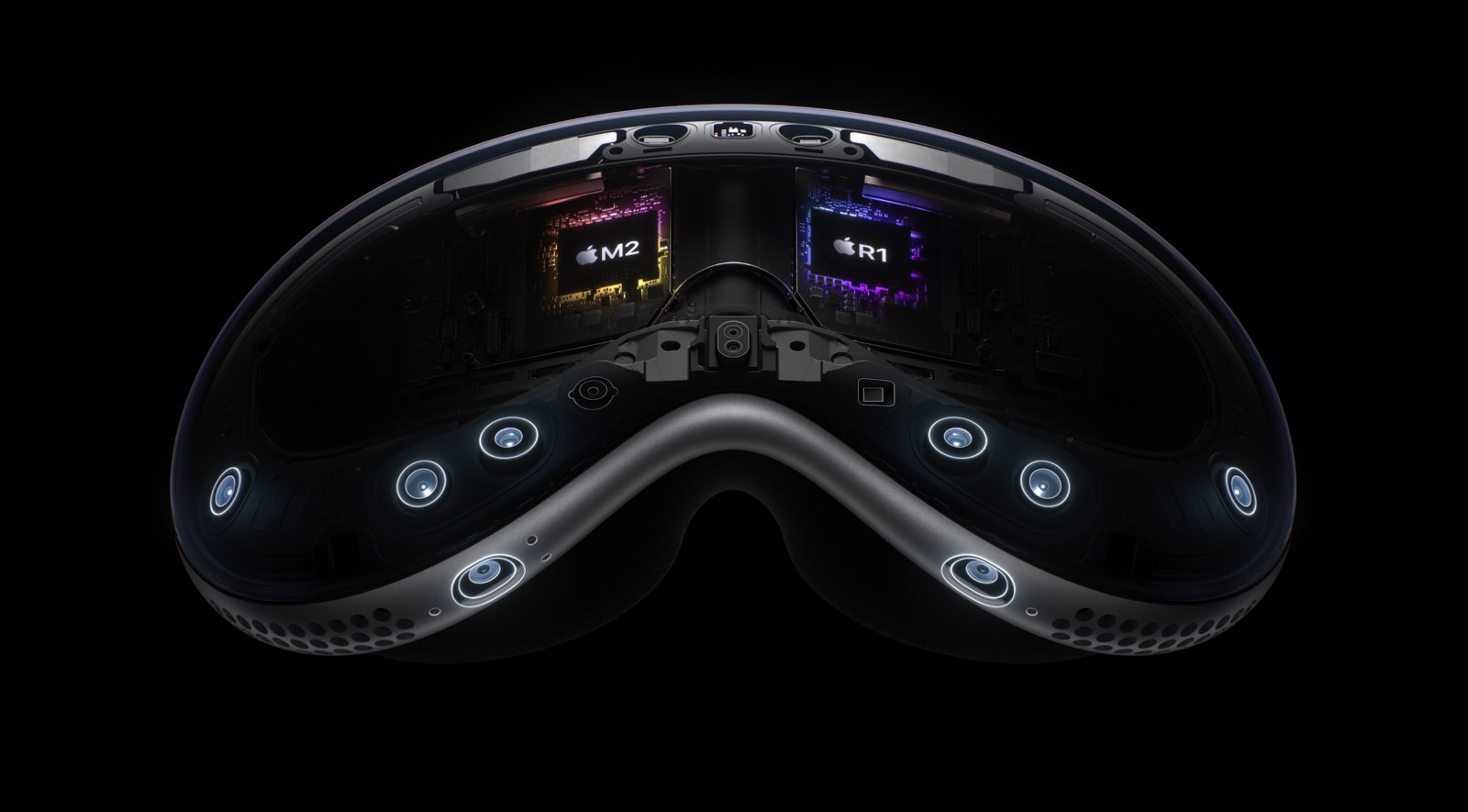 Unfortunately, we have no idea how much RAM and storage the Vision Pro headset will rock. I'd guess that we're looking at 16GB of RAM on account of all the real-time processing the M2 and R1 chips need. As for storage, 256GB would be a safe bet, but it's not a guarantee.
How Vision Pro protects your privacy
Apple created a new operating system called visionOS for the Vision Pro headset. The OS will deliver the spatial computing that Apple introduced at WWDC. That includes running visionOS apps and iPad apps.
Access to personal apps and data means you will have to protect the Vision Pro with some kind of password. That's not how it works, however. Apple invented a new security feature called Optic ID.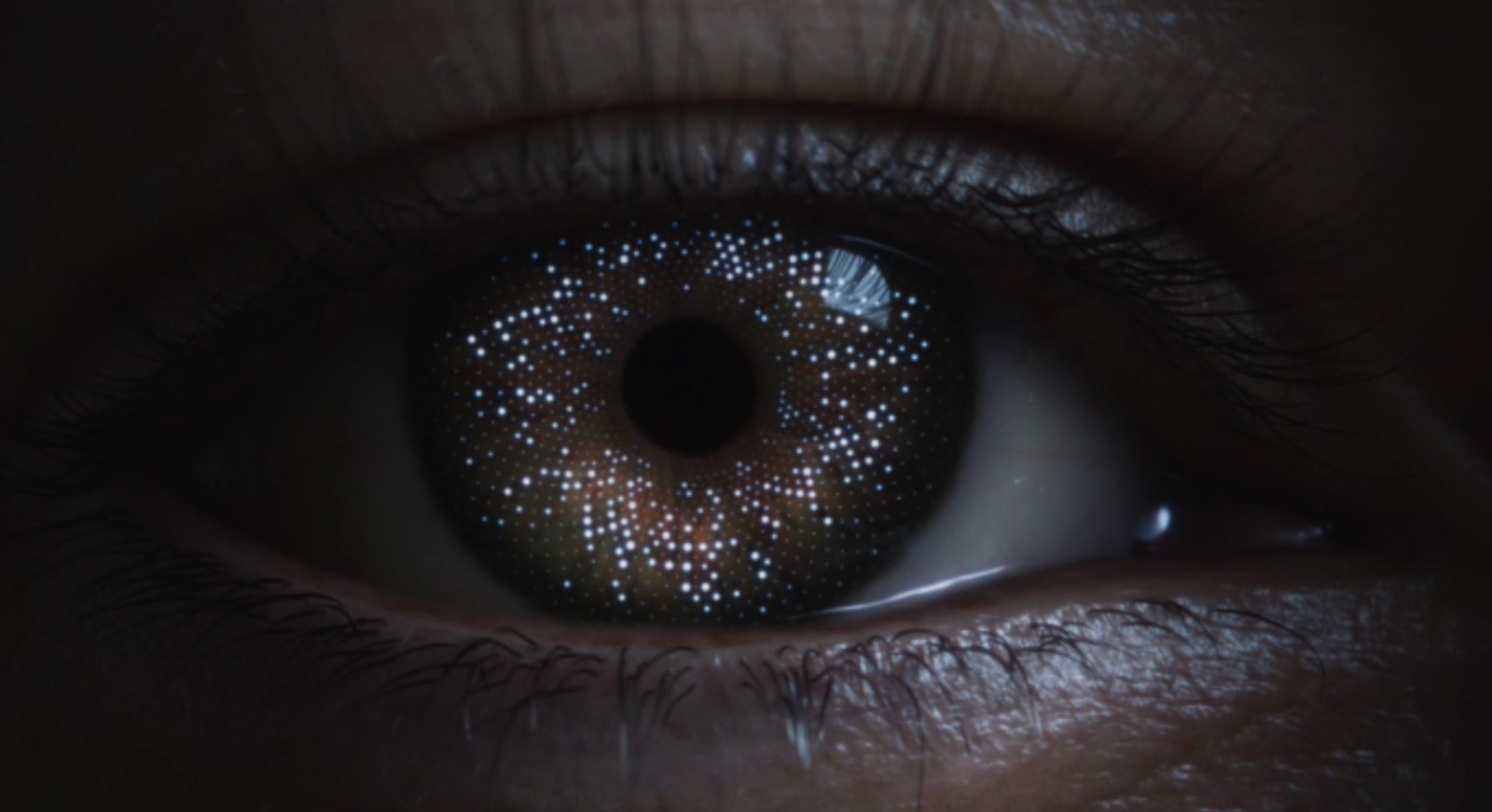 The system looks at the unique pattern of your eye's iris so it can unlock the user. It's the equivalent of Face ID, so it'll unlock passwords and let you make payments, too.
Furthermore, Apple isolated the eye data from third parties. That means websites and apps will never know where you looked before tapping your finger to select an item.
Is all that worth $3,499?
I believe the Vision Pro headset is absolutely worth its $3,499 price tag. It's packed full of exciting first-generation innovations that rivals won't be able to match for many, many years.
But it's going to be up to each Apple user to determine if they want this computing experience in their lives now, or if they want to wait for a cheaper model in the future.