Apple still hasn't announced the new A17 Bionic and M3 chips for the iPhone 15 and new Macs, but it seems Cupertino is already working on the processors that will come with the 2025 and 2026 releases.
We know that Apple is always working on features and products years away from being announced but having confirmation is always interesting. X user @_orangera1n (via MacRumors) discovered references to Cupertino's Backend Server of the upcoming A19, M5 Pro, M5 Max, and M5 Ultra chips.
These processors could power the iPhone 17 Pro and iPhone 18 models, high-end MacBook Pro, Mac mini, Mac Studio, and even Mac Pro, expected to be released by the end of 2025 and throughout 2026.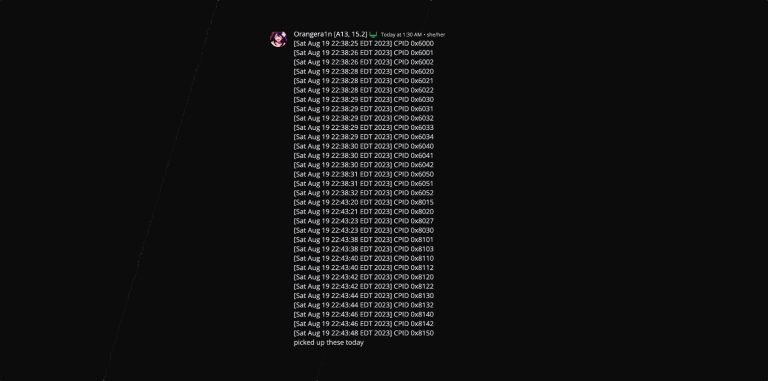 MacRumors explains that the X users were able to discover these chips by using Apple's Tatsu Signing Server (TSS), which "verifies firmware files by issuing unique certificates." Every TSS request that doesn't return an invalid identifier points to an unreleased chip – and there are many Ellie's posts.
A previous report by Nikkei Asia shows that by 2025 TSMC will be producing processors with a new 2nm technology, which will be even more powerful (and power-efficient) than the unreleased A17 and M3 chips, which are expected to feature a 3nm technology. That said, the A19 and M5 chips could be the first to adopt this TSMC's 2nm process.
What to expect from Apple in 2025 and 2026?
Believe it or not, we already have a few rumors and reports about 2025 and 2026 Apple products. Regarding the iPhone, the iPhone 17 Pro could have under-panel Face ID technology, while the standard models could feature Always-On display and ProMotion technologies for the first time.
For the Mac, the M5 Pro and M5 Max variants will likely be announced in 2026 – if we follow the current release trend. That said, these processors could come with the upcoming OLED MacBook Pro, as rumors expect Apple to unveil this new display technology in 2026.
While we are still years away from these new chips and products being announced, at least we can already glimpse what Apple is planning for the future.