With iOS 17.1 beta 1 now available, Apple Music has a few tweaks. Although Apple doesn't seem to be adding the long-awaited Journal app or collaborative playlists for the company's music streaming just now, Apple is finally taking more significant steps toward smart suggestions.
One of these changes is the ability to create custom covers for your playlists based on the current cover. Currently, Apple offers eight different options, but you can't customize colors or the font.
This could be similar to the famous Denim app, which creates beautiful playlist covers for your Apple Music songs, but we'll have to see what else Apple changes during the beta phase of iOS 17.1.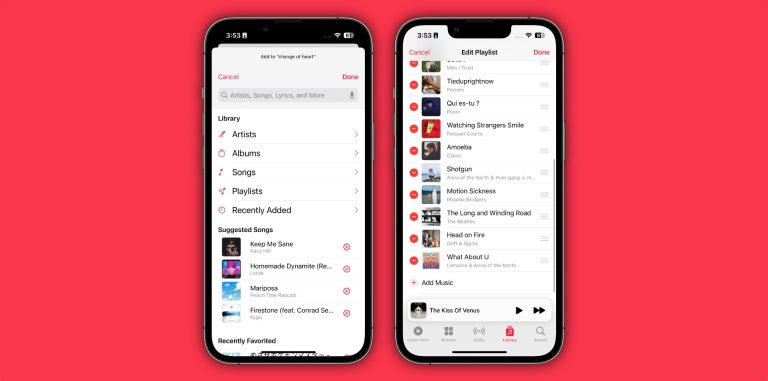 In addition, there's a revamped "Add Music" button at the bottom of the playlist. When you tap there, Apple suggests a few songs based on the music available on that list. Although it doesn't seem very accurate for my taste at the moment, I imagine it will improve over time.
Also, there's a Recently Favorited tab, so you can search for new songs you recently favored for a playlist.
Apple Music also lets you favorite songs, albums, playlists, and artists. Your favorite music is automatically added to your Library and improves your recommendations.
Apple is still working on new Apple Music features, which I hope we see during the beta phase, such as:
Collaborate on playlists: Later this year, Apple Music on iOS 17 will let users invite friends to join a playlist so anyone can add, reorder, and remove songs. It will also be possible to use emojis to react to the song choices in Now Playing.
Favorite Songs playlists: Quickly get back to your favorite songs in this new playlist. Find the Favorite Songs playlist in your Library or just ask Siri (available later this year).
BGR will keep reporting on the latest changes on these new betas.