We've always recommended using password managers whenever we've detailed security breaches. That's one way to ensure you do not recycle passwords and use long, unique passwords you never have to remember. Premium password managers like 1Password are usually at the top of the list. But you can always use a built-in password manager like the iPhone's.
Apple has a great password manager that can help you protect your online properties better. It's available on iPhone, iPad, and Mac, so you'd be covered on multiple devices. Unlike 1Password, which requires a subscription, the iPhone password manager comes free of charge with iOS, iPadOS, and macOS. That said, the iPhone's password manager has a huge flaw that Apple needs to fix: Many people might not know it exists.
As others have observed recently, the iPhone password manager is buried inside the Settings app, making the whole experience more difficult than it has to be. Anytime you need to retrieve a password that you might have saved on the iPhone, you'll have to go to Settings and then Passwords.
That's if you know what you're doing on iPhone. After all, you might have encountered the prompt to save passwords on your iPhone before. If you did, then you knew where to look for them.
The easy fix Apple can implement as soon as iOS 17 comes out is to break the password manager app into a standalone Passwords app that would sit on the iPhone's home screen.
This would do wonders for both users who don't know what password managers are and for people who use 1Password or equivalents on iPhone.
An iPhone Passwords app would benefit Apple's security and privacy marketing
The first category would be the biggest winners. By placing a Passwords app on the home screen, Apple will make people who still recycle passwords curious about the new app. They would check the app and its features, which might be enough to get them to overhaul their password security approach.
iPhone users might start saving passwords to the new app and change the passwords that might have been breached in previous security incidents. The current password manager already informs you if a username/password combination is at risk. Assuming you know where to find it.
In time, iPhone users would get more comfortable using Apple's full suite of security features. It's not just the password manager that protects you on iPhone. You can also use your Apple ID to sign into apps. In this case you won't care about username and password combinations. And you'll have passkey support built into the iPhone, the password-less security standard that has just started rolling out.
Finally, there's Apple's two-factor authenticator (2FA) that you might want to take advantage of. Because, yes, Apple has one.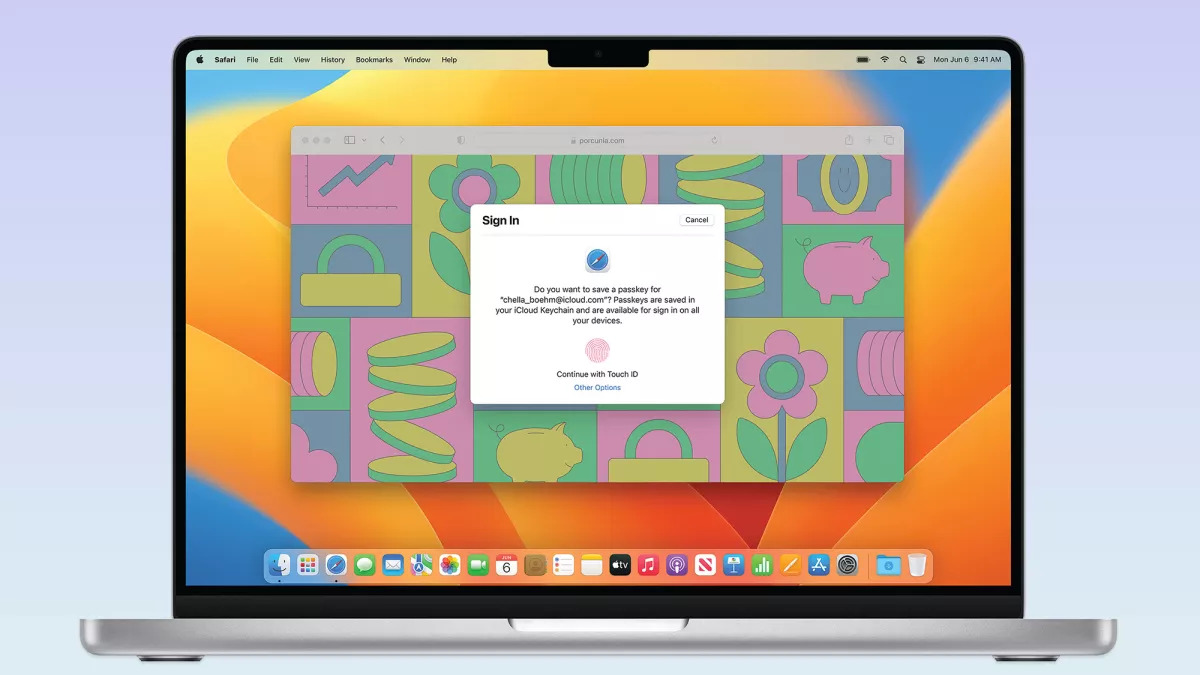 You won't have to ditch 1Password
As for savvy iPhone users who already use 1Password to save their passwords (and other sensitive data), a brand new iPhone Passwords app could come in handy. As a long-time 1Password user and fan, I'm not saying I'd ditch the third-party app in favor of Apple's. Instead, I'd use both of them.
Yes, you can import and export passwords from one to the other. And 1Password lets you save more data than logins, something Apple doesn't necessarily have to copy. That's another reason to keep 1Password around even after an iPhone Passwords app becomes reality.
I'm not using the current iPhone password manager because of the experience. I absolutely don't want to navigate the Settings app to get to passwords. And while the manager will serve passwords automatically in apps and websites, there are instances where I need to go into the app to retrieve and share a password for a shared family service. I do that with 1Password all the time.
There's no telling if or when Apple will finally break out a Passwords app from the iPhone's settings. iOS 17 could very well be the place to do it. Reports that say iOS 17 will deliver nice-to-have features. And plenty of people have been asking for a standalone password app — go read Cabel.com, John Gruber, and Six Colors. But there's no indication that an Apple Passwords app is coming to iPhone, iPad, and Mac anytime soon.