Internet users looking to boost their online security should always have a password manager app handy. 1Password happens to be at the top of the list of such apps, and the company just released an updated version of the app. 1Password 8 is available to download on Mac right now, introducing a brand new design and several new features.
Password manager apps let you create unique passwords for every account you have. The apps let you set long, hard-to-guess passwords that won't be easily hacked. The best part is that you don't even have to remember them. All you need is the password that unlocks the password manager.
This simple security upgrade will help you eliminate some of the mistakes people make online. Some people use weak passwords that hackers can easily crack or guess. Others recycle the same username and password combinations, which means all of their accounts are at risk after a single breach.
The new Mac features
That's where apps like 1Password come in to save the day and clean up your internet security practices. 1Password 8 goes beyond letting you manage your passwords. The new Mac release comes with a few features and improvements tailored to macOS.
The app has been redesigned using a new design language called Knox that aligns 1Password to the overall macOS experience. The app features a sidebar that looks more similar to the sidebar you encounter elsewhere on the Mac. 1Password 8 also delivers a unified toolbar and font and iconography choices in line with the rest of the operating system.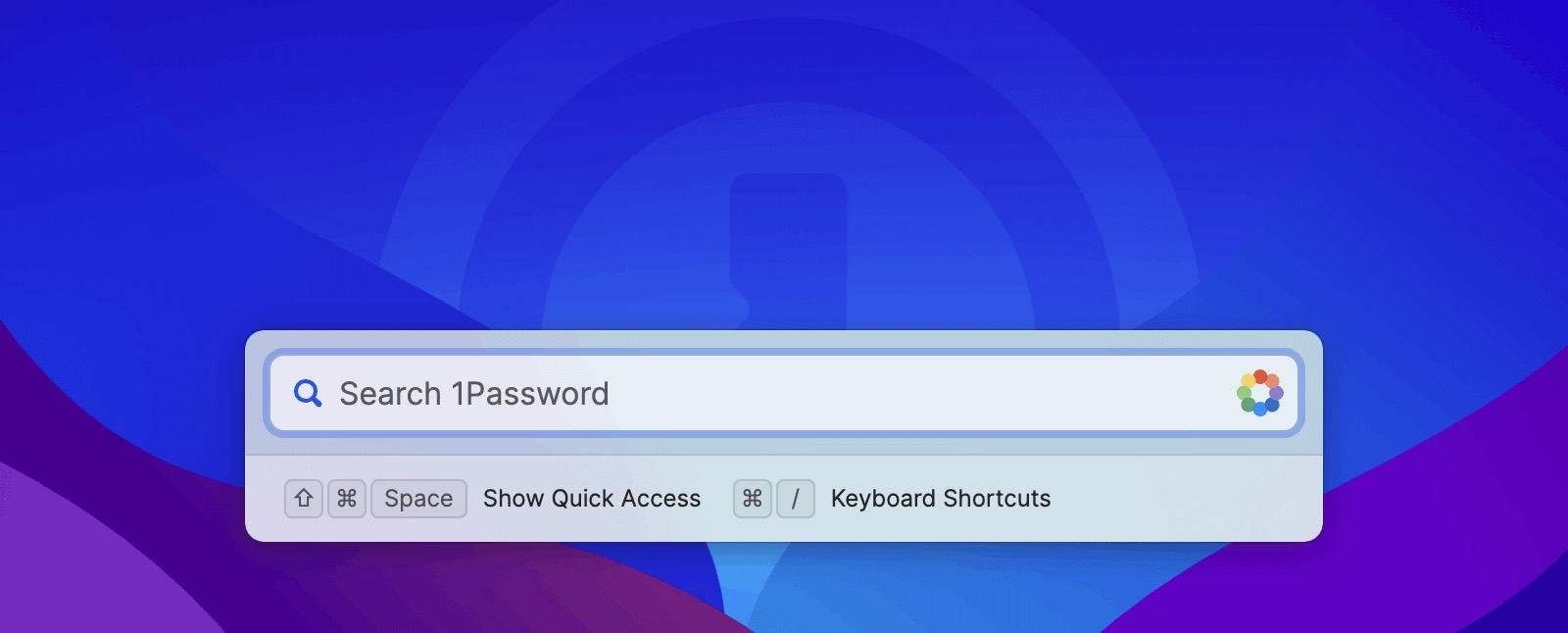 But it's really the new features in 1Password 8 for Mac that make the new release so exciting. The app introduces a new Quick Access search bar that will remind Mac users of the operating system's default search. Quick Access will let you access the 1Password content anywhere on Mac. Not just on browsers but in apps too.
The best part about it is that it'll also work with the system password. That means you won't have to type in your Mac password when making system changes. Universal Autofill is the name of the feature and works using the same keyboard shortcut you already know.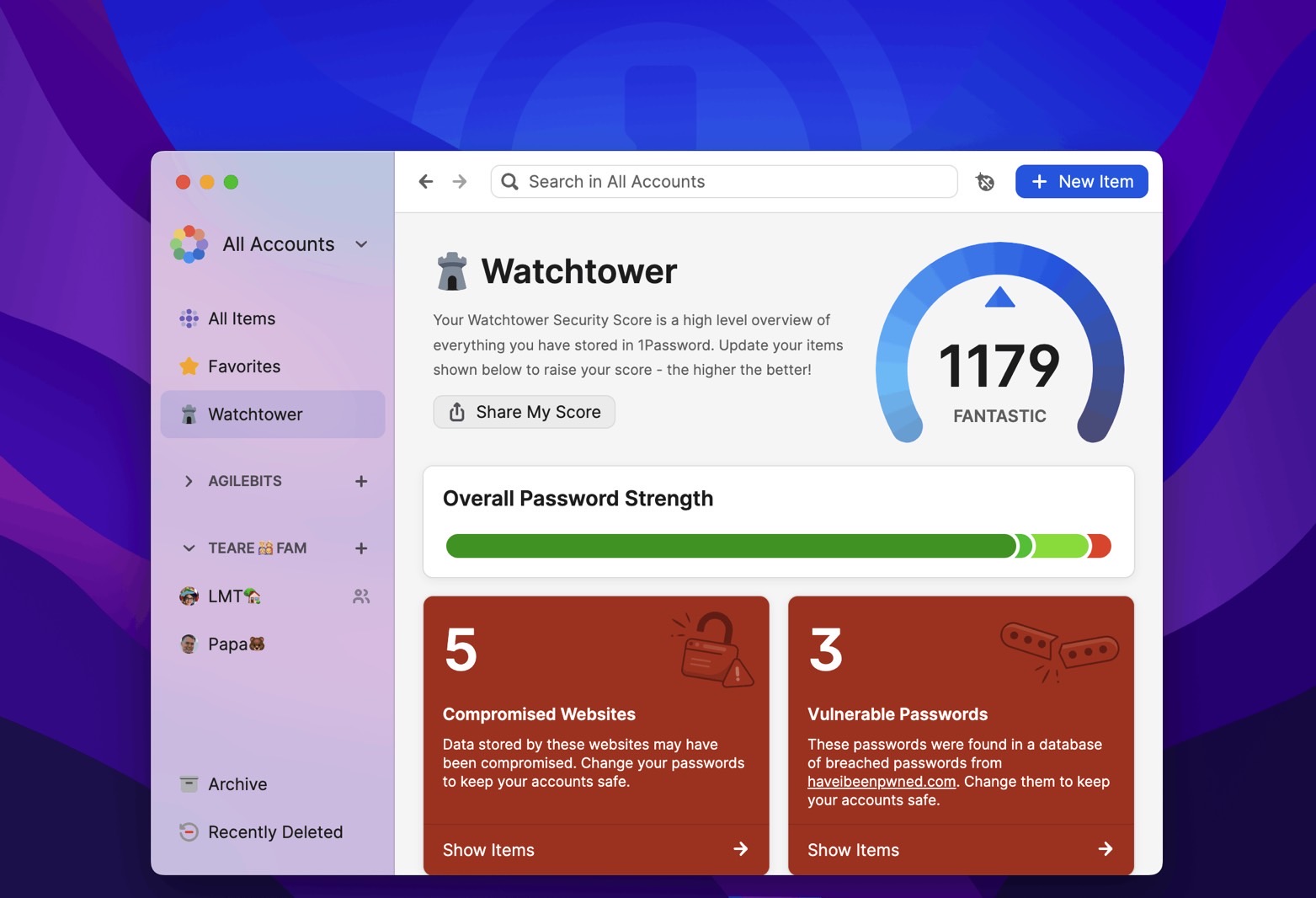 How to download 1Password 8
Also, 1Password 8 for Mac delivers an update to the Watchtower Dashboard feature. That's the 1Password feature that tells you how secure your accounts are and whether attackers might have hacked any of your passwords in the past. 1Password 8 will also calculate a security score for your account, which might be enough to convince you to update at-risk passwords.
Finally, 1Password 8 supports biometric unlock, just as in previous versions. But that's not just Touch ID on Macs that feature fingerprint sensors. The app also works with the Apple Watch.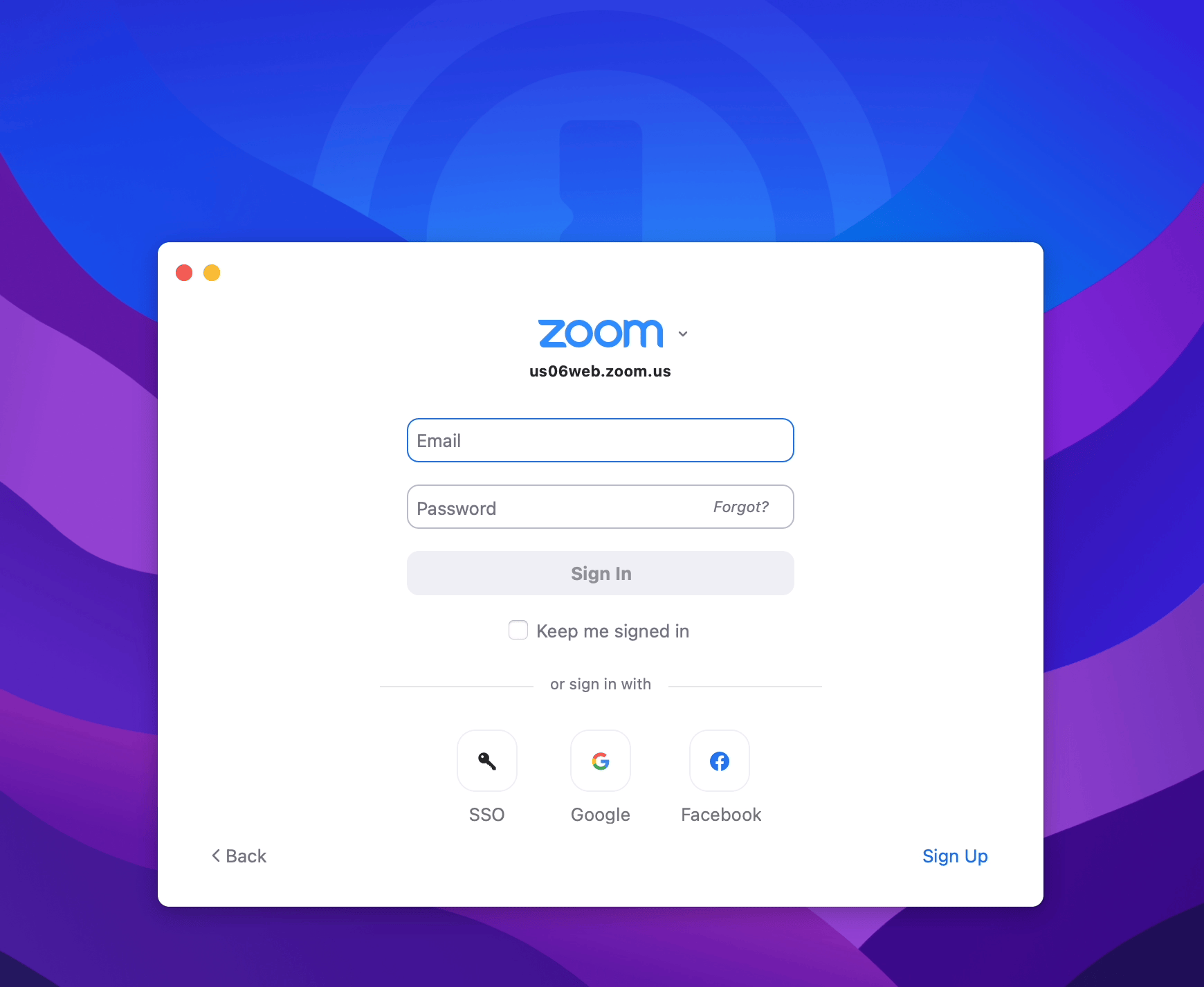 1Password 8 is available to any Mac user on macOS Catalina 10.15 or later. You also need a 1Password subscription to get the latest version of the app. If you meet those conditions, you can get 1Password 8 right away on your Macs.
However, if you're still on standalone 1Password apps like 1Password 7 or older, you can't make the switch unless you migrate your data to a 1Password account. That means signing up for a 1Password membership before downloading 1Password 8 for Mac.