The iPhone 15 is the most talked-about product set to debut this month, as Apple is about to unveil the next-gen smartphone series next week. But there's also been an increase in iPad Pro rumors as of late, even though Apple shouldn't deliver any big announcements this year.
If anything, Apple might make minor upgrades to regular iPads in 2023. But Bloomberg's Mark Gurman says Apple was close to launching a 14-inch iPad this year, which would be the company's largest-ever tablet. Those plans appear to have been abandoned, but I'd be curious to see how a 14-inch iPad Pro would feel like.
Gurman discussed Apple's plans for the future iPad Pro in his recent Power On newsletter. He mentioned a Magic Keyboard redesign to make the 2024 iPad Pro look more like an iPad. He also addressed the unreleased 14-inch iPad model, per MacRumors.
According to Gurman, Apple got "close" to releasing its largest iPad ever this year. It's unclear what stopped Apple from bringing the 14-inch tablet to market. The reporter says Apple has been exploring the larger iPad screen size since 2021.
We did see an uptick in rumors detailing iPad screen size increases in recent years. There's been a wild claim from early May about a 14.1-inch iPad rocking an M3 Pro chip that would run a special version of iPadOS. But those were just rumors that we could not verify.
As a reminder, the M3 chip isn't even out. Reports say Apple will unveil the M3 MacBook Air and classic MacBook Pro in October. The M3 Pro processor should power the 2024 MacBook Pro versions next year.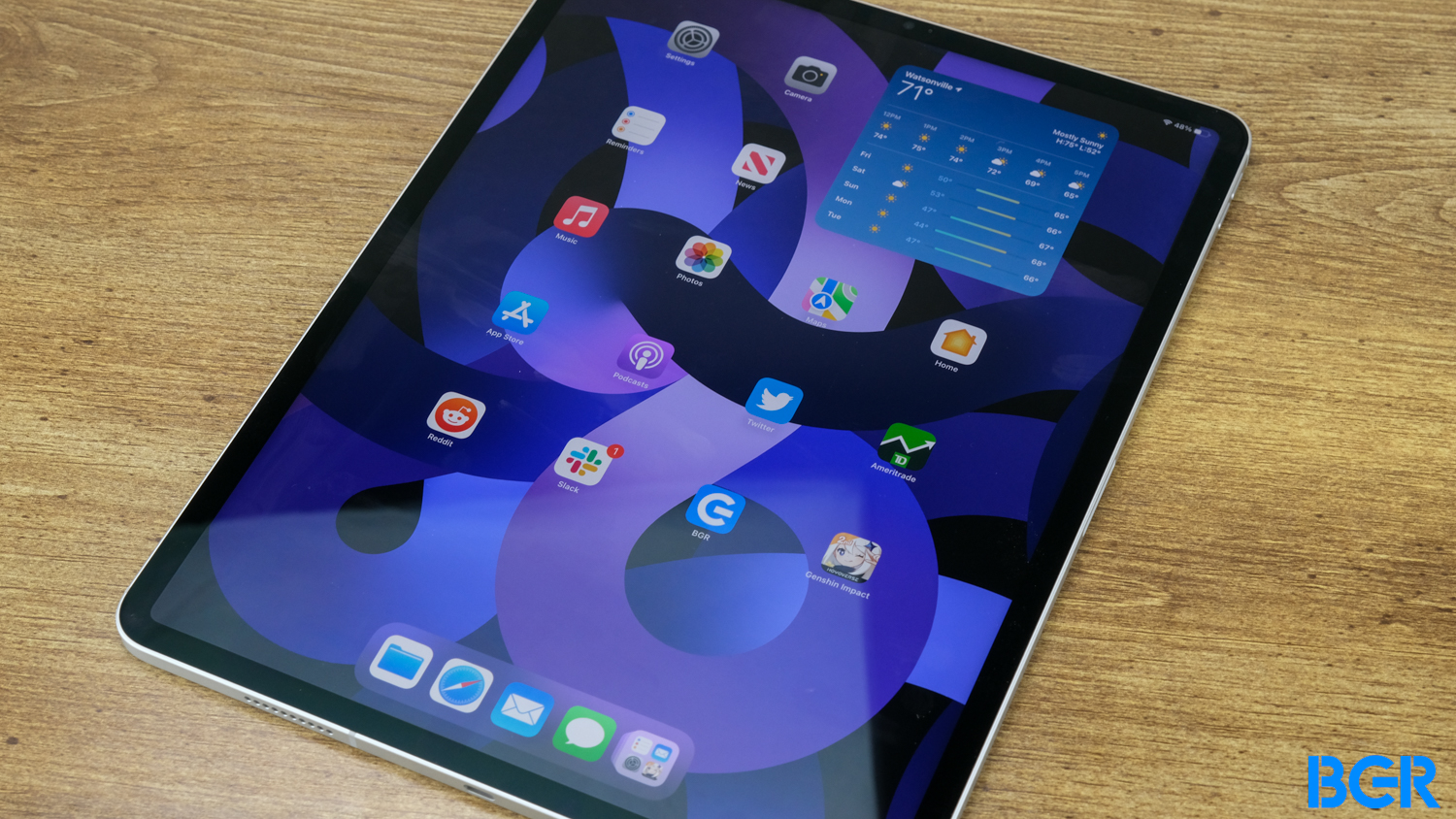 As MacRumors notes, we've had a steady stream of reports about Apple exploring 14-inch and 16-inch iPad designs in 2022. Various prominent leakers, including Gurman and Ross Young, mentioned the larger tablets. The Information also detailed Apple's purported plans to release a 16-inch iPad in the fourth quarter of 2023.
That doesn't appear to be the case, given the current state of iPad Pro rumors. But that doesn't mean Apple has abandoned plans to make tablets with screens as big as its MacBooks.
Gurman said a few days ago that Apple's 2024 iPad Pro update will have OLED panels. As a result, the 12.9-inch iPad Pro will get a 13-inch panel, a minor screen size increase.
The switch to OLED screens for the iPad Pros might explain Apple's change of plans for the 14-inch models. The larger the screen, the more expensive the OLED panel will be. And the iPad Pro's price would go up accordingly.
All of this is speculation, however, based on unconfirmed rumors. Given the lack of reports about 14-inch iPads, it's safe to say there won't be a screen update in store for users this year. On that note, it'll be interesting to see what sort of iPad refreshes Apple will deliver this year, if any.
As a longtime MacBook user, I prefer larger screens. The MacBook Pro upgrade to 14 inches was a welcome addition to the series. Even more interesting is the 15-inch MacBook Air that Apple just launched. And I did say repeatedly that I'd love a MacBook design with a detachable touchscreen, like Microsoft's Surface convertibles.
I wouldn't mind the extra screen size for multitasking on an iPad, especially now that Stage Manager is built into the OS.
But I wonder how heavy a 14-inch iPad Pro might be and how it might impact extended use. The 12.9-inch weighs up to 685 grams and is the heaviest tablet Apple sells. Meanwhile, Samsung just released the 14.6-inch Galaxy Tab S9 Ultra, which features an OLED screen and weighs as much as 737 grams.