Ask me what MacBook I'd recommend right now, and I'll invariably tell you to get a MacBook Air featuring Apple's M-series System-on-Chip (SoC). The M2 13.6-inch MacBook Air would serve most people, while those on a tighter budget will not go wrong with the older 13-inch M1 Air. If you want a bigger screen, the 15-inch M2 MacBook Air should be the first device to consider before looking at the 14-inch and 16-inch Pros.
But ask me what the MacBook of my dreams is, and I'll tell you it's an Air, but not one that Apple manufactures today. That MacBook Air is a convertible, with the lid being a removable touchscreen display. Yes, essentially, I want Apple to make a Surface Pro alternative. And no, I don't want an iPad attached to a Magic Keyboard.
You see, iPadOS just isn't what I need for my regular work process. The iPad is a great tool, and Apple made great progress with multitasking, but it's not macOS.
I also don't need macOS all the time. Since macOS looks a lot like iOS and iPadOS, I'd love to be able to ditch the Air's keyboard when I'm using the laptop for entertainment purposes. Or experiences that require a lighter laptop mode.
Despite making macOS look a lot like iOS and iPadOS, Apple is still sticking to its policy of not looking to merge the iPad with the Mac. Since the iPad Air and Pro run on the same M1 and M2 SoCs as the MacBook, I do no doubt that Apple could do it.
Another well-known policy of Apple is that it won't put a touchscreen on the Mac, despite what's happening on Windows. I tend to agree with Apple here. I don't want a touchscreen on a device whose display doesn't come off.
This brings me to one of Apple's newest innovations, a patent that describes the MacBook experience of my dreams and then some.
Found by Apple Insider, US Patent No. 11,709,527 was just awarded to Apple. Titled Modularized Computing And Input Devices, the patent indicates Apple could manufacture a modular MacBook at some point in the future.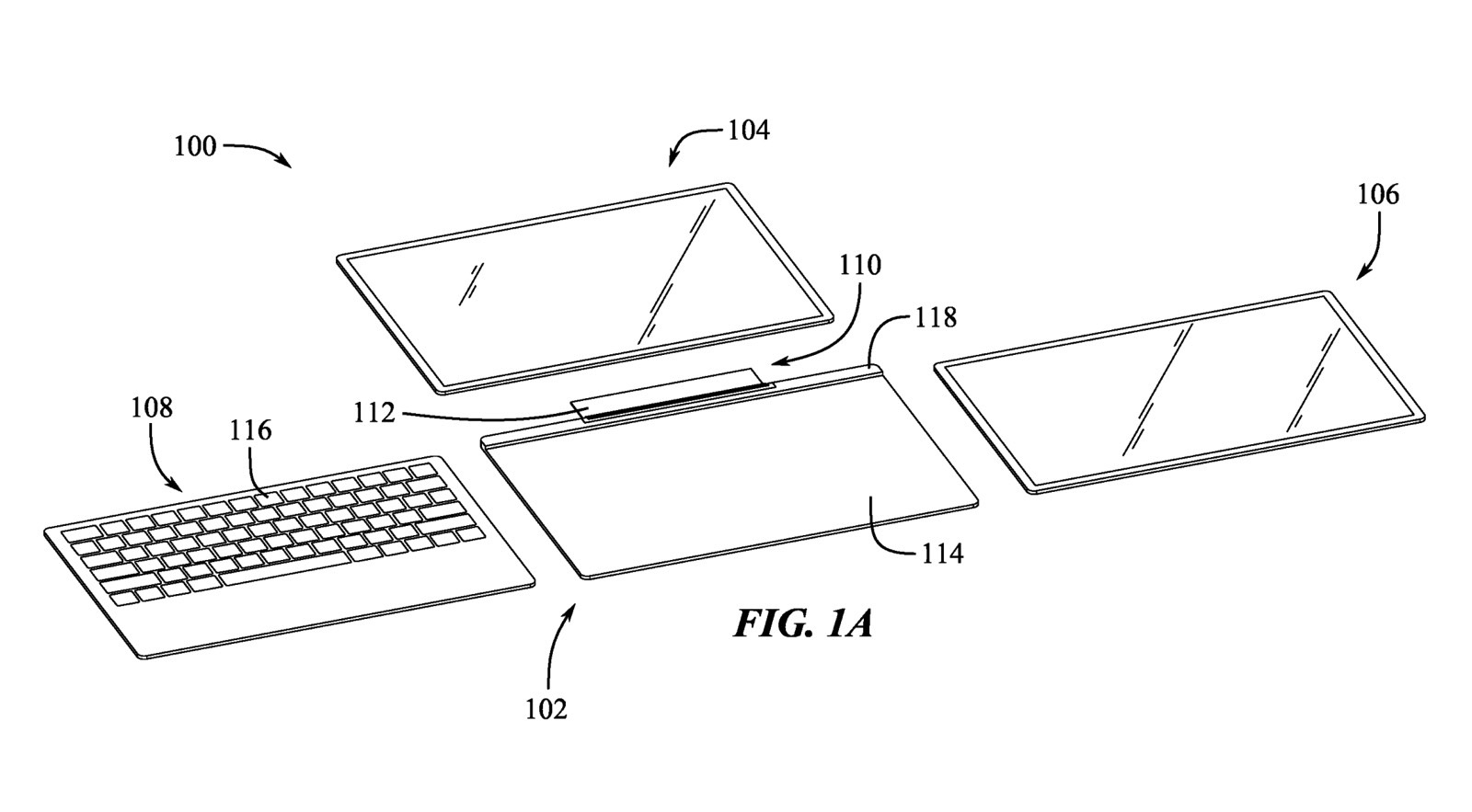 From a repairability standpoint, a modular laptop would be amazing. Especially given the new European legislation that will force companies to use user-replaceable batteries inside devices. The iPhone might be exempt from that, however.
Still, the modular MacBook that Apple is considering doesn't offer the modularity you get from laptops like Framework. But the technology that Apple describes would practically let you combine different MacBook components to create the device you need. Like using only the touchscreen display of a MacBook or combining multiple displays with a keyboard component and a hinge to keep the screens connected.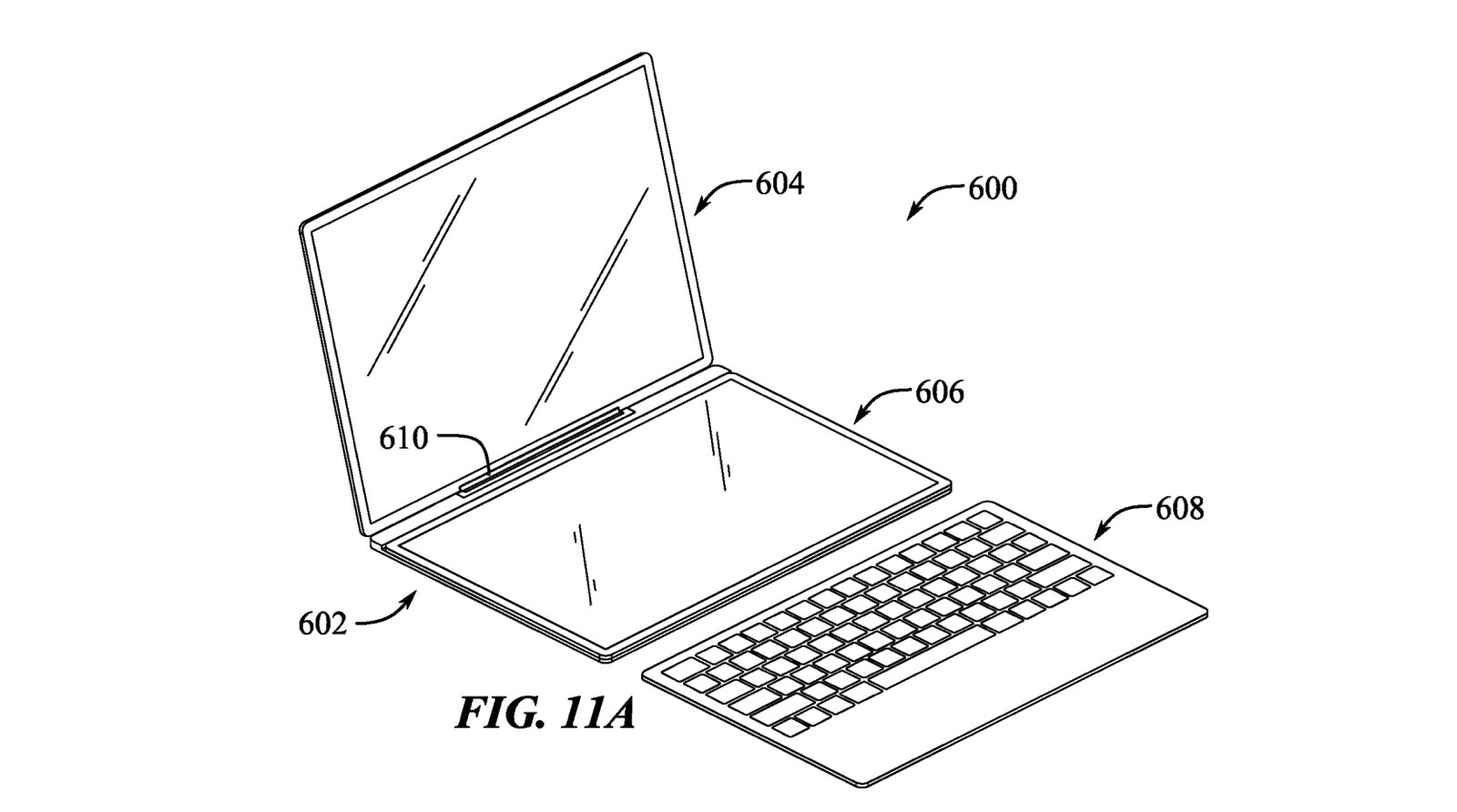 As I explained before, I'd like to turn the laptop into a touchscreen when I don't need the keyboard. Describing desktop, laptop, and tablet experiences, Apple practically explains the problem I have with current MacBook designs.
"While computing devices have traditionally been constructed to fit the needs of a single particular use (e.g., sketching, virtual and artificial reality applications, reading social media, etc.), reconfigurable computing devices can be desirable to provide a higher quality user experience within a broad spectrum of uses and environments," Apple says.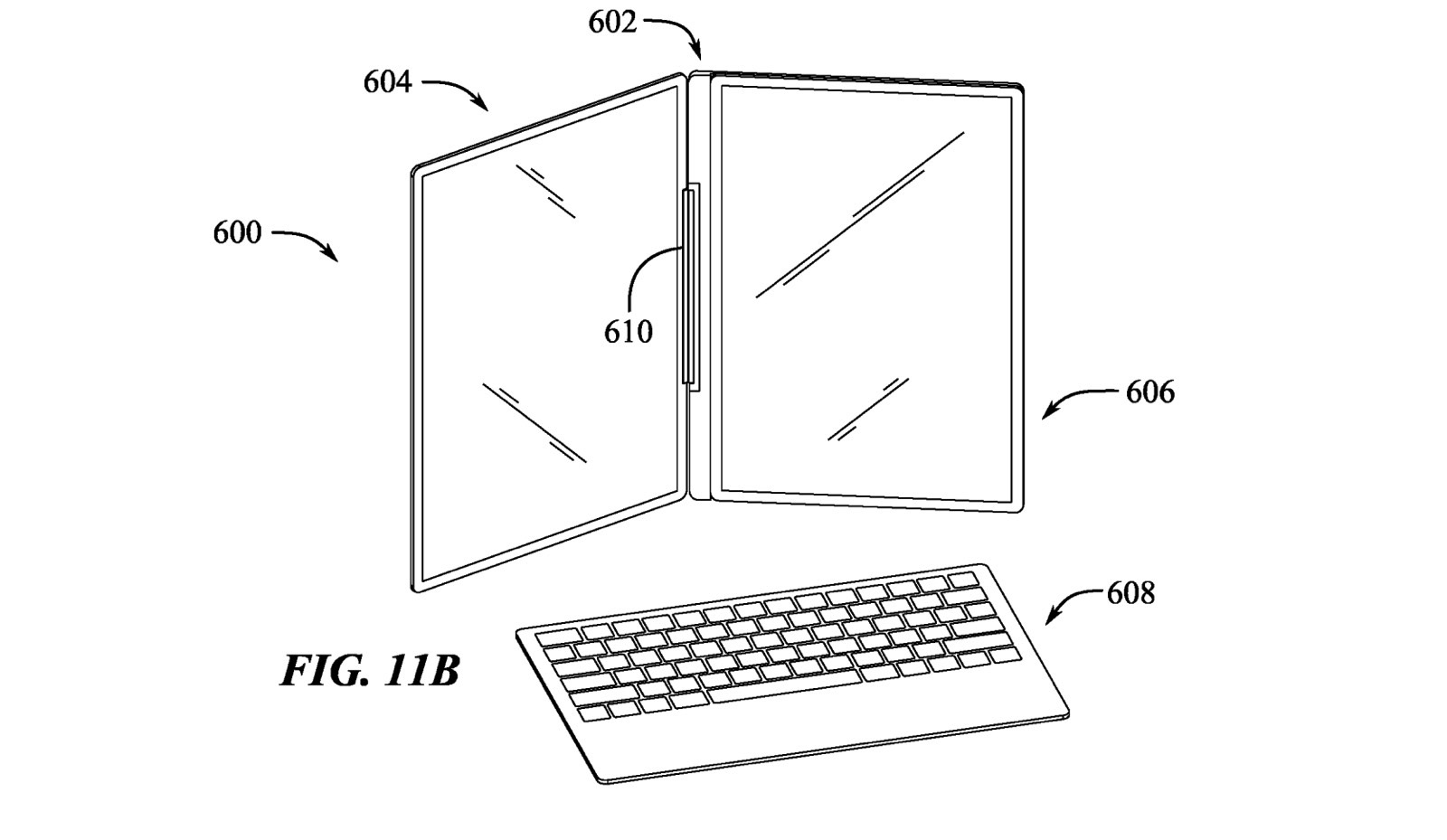 The company is also aware that consumers might want to use multiple computing devices to meet their needs. That's actually what Apple wants you to do: Buy both an iPad and a MacBook.
The "modularized computing and input devices" might let Apple finally combine the iPad and MacBook experiences into a single device. But there's no telling if and when Apple will make a modular MacBook Air that turns into a tablet.
Maybe the technology described in patent '527 is meant to obfuscate Apple's real intentions. Creating a foldable MacBook, which would require a magnetically attachable keyboard to operate in certain modes.
I'm speculating here. But I'd be interested in a foldable iPad/MacBook just as much as it would probably deliver the touchscreen MacBook experience I crave.
The full patent documentation is available at this link.