We knew it was coming, and we knew what to expect from Apple's 15-inch MacBook Air. The company delivered the reveal early into the WWDC 2023 keynote, with the Mac segment taking only about 13 minutes. The new MacBook Air was one of the three new Macs that Apple introduced, but it only got about five minutes of screen time because it's really just a bigger variant of the 13.6-inch model. But what really surprised me was the price of the 15-inch MacBook Air, as I was expecting it to be more expensive.
I wrote extensively about why the 15-inch MacBook Air is an exciting proposition. The screen size, the light design, and especially the M-series chip inside the Air make the 15-inch model so appealing. The processor is important both because of its performance and great battery life.
I already explained that, while the M3 processor would have been nice, the 15-inch MacBook Air will be a great computer running on the M2.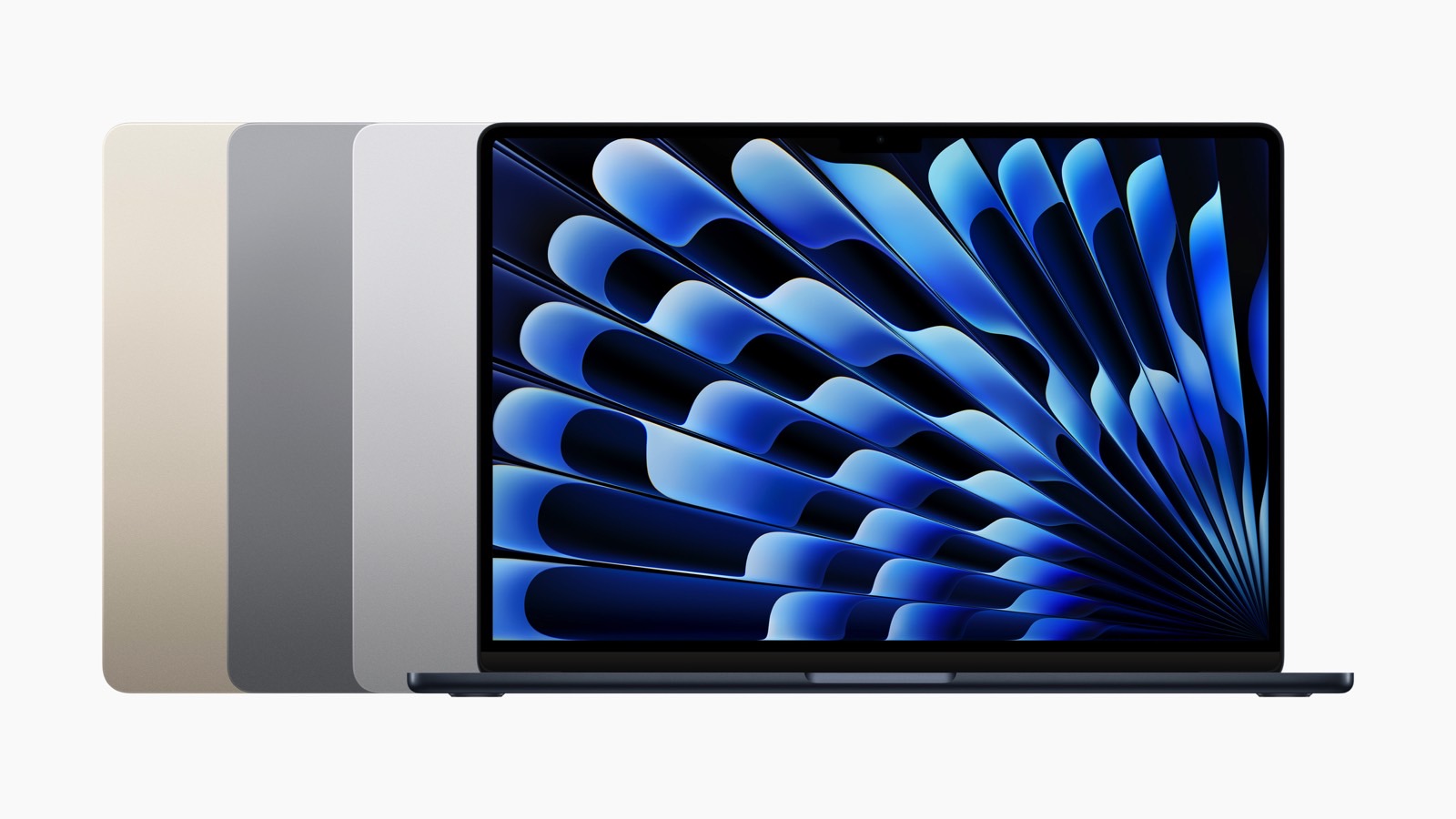 Apple finally confirmed the rumors, revealing the machine does run on the same M2 System-on-Chip (SoC) as the 13.6-inch variant it introduced last year. It also confirmed that the 15-inch model delivers 18 hours of battery life (Apple TV movie playback) or up to 15 hours of wireless web browsing. That estimate is on par with the 13.6-inch Air and the 14-inch M2 Pro MacBook Pro.
But then Apple dropped the unexpected price surprise. The 15-inch MacBook Air starts at $1,299, which is $300 cheaper than what I had expected. Granted, when I made that guess, I thought Apple will introduce the M3 SoC with the 15-inch MacBook Air.
The base M2 15-inch MacBook Air gets you 8GB of unified memory and 256GB of storage. A $1,499 option comes with 512GB of storage. And you can customize the Mac to add more RAM and storage, of course.
Still, the base $1,299 model is an incredible offer, and a computer Apple rivals will have to beat.
Let's also remember that Apple continues to sell the M1 MacBook Air from $999. The M1 is still a strong contender in the current market. And the 13.6-inch M2 MacBook Air starts at $1,099. The entire Air lineup is stronger than ever, that is.
The switch to M-series chips must have certainly helped Apple deliver this powerful Air lineup. Not only are the M-series chips a nightmare for Intel and competitors, but they also help Apple lower manufacturing costs, as the company doesn't have to purchase chips from others.
You can preorder the 15-inch MacBook Air right now, and it'll start shipping next week.