Foldables are the latest trend in the smartphone industry. They might be fragile, but foldables are exciting. I'm a longtime iPhone user, but I'm drawn to foldable phones like the Galaxy Z Flip 5, even if I don't intend to switch to Android for one. More interesting to me are larger foldables, which can become tablets or PCs.
Since I'm deeply entrenched in the Apple ecosystem, I am waiting for a foldable iPad or Mac to arrive. One that's done right. While I wait, the first foldable PC that might be done right is already here: the HP Spectre Fold. But it also comes with a hefty price tag of $4,999.99.
That starting price tells us what the biggest problem with foldable PCs is. It's expensive to manufacture attractive, large, foldable devices. Even more costly than making foldable smartphones. And a foldable PC is definitely a risky purchase, no matter how exciting it might be.
The Spectre Fold is HP's first foldable, but it's not the world's first. It started with the Lenovo ThinkPad X1 Fold, which debuted for $2,499 a few years ago. Then Asus made the $3,499 Zenbook Fold.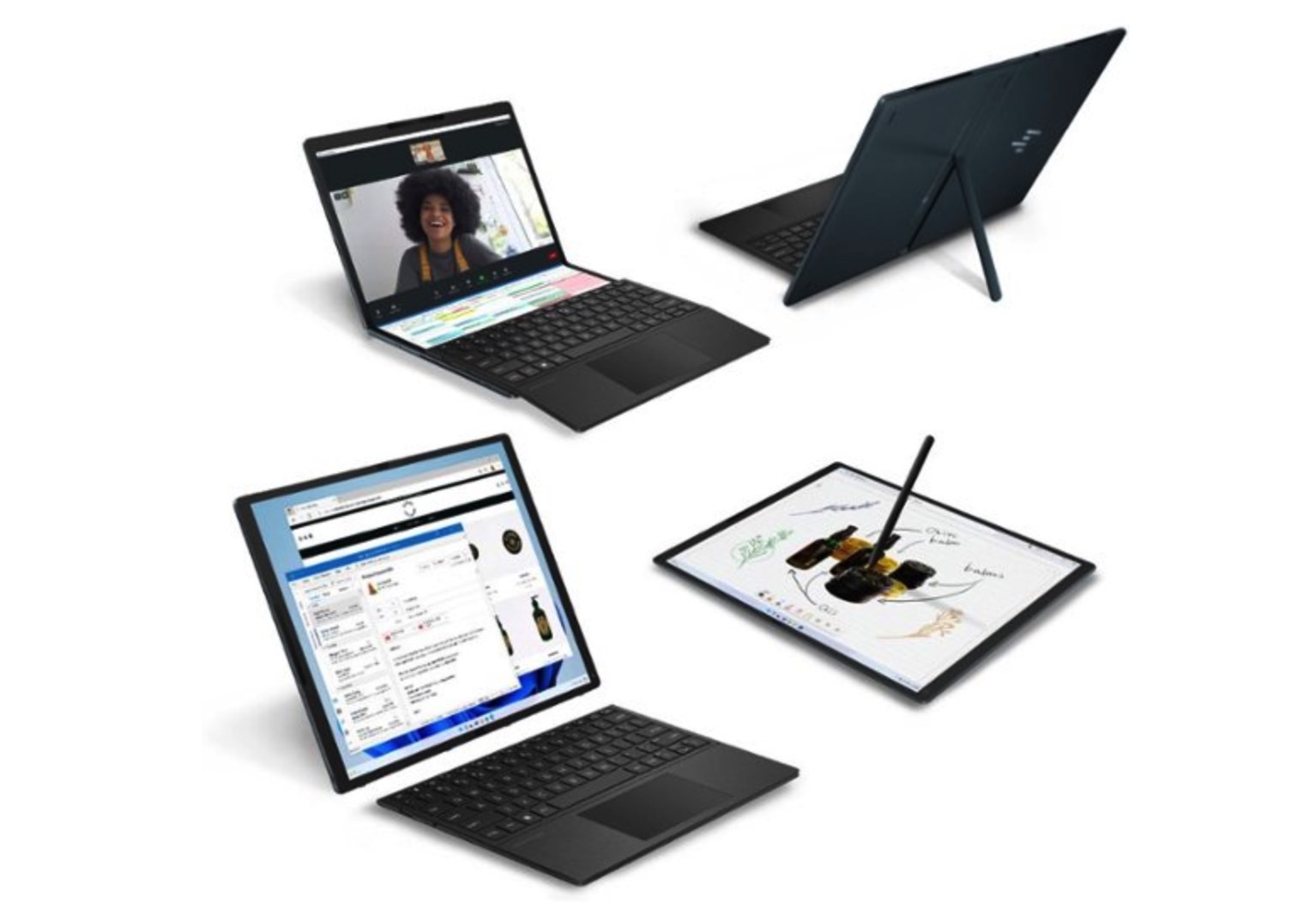 HP does say that its Spectre Fold is the world's thinnest and smallest 17-inch foldable PC. That checks my "done right" box. I don't want a bulky PC, especially one that becomes a tablet. The HP Spectre Fold weighs only 3 pounds, which is impressive. Also, it makes me worry about its integrity.
I also want it to be thick enough so the battery can deliver enough energy. On that front, HP says that the Spectre Fold can last up to 12 hours in laptop mode and up to 11 hours in desktop mode. It's not M1/M2 MacBook Air battery life, but it still sounds good. In practice, you might not get that maximum battery life.
Speaking of modes, the 17-inch tablet becomes a 17-inch PC if you use the built-in stand to prop up the tablet. There's no folding involved in either of these modes.
But you can fold the 17-inch tablet into a 12.3-inch laptop. You will need the keyboard accessor to make it work as a "one-and-a-half screen" laptop. It's the keyboard you pair with the laptop in desktop mode. Or you can use both screens when folding the tablet in this 12.3-inch laptop mode.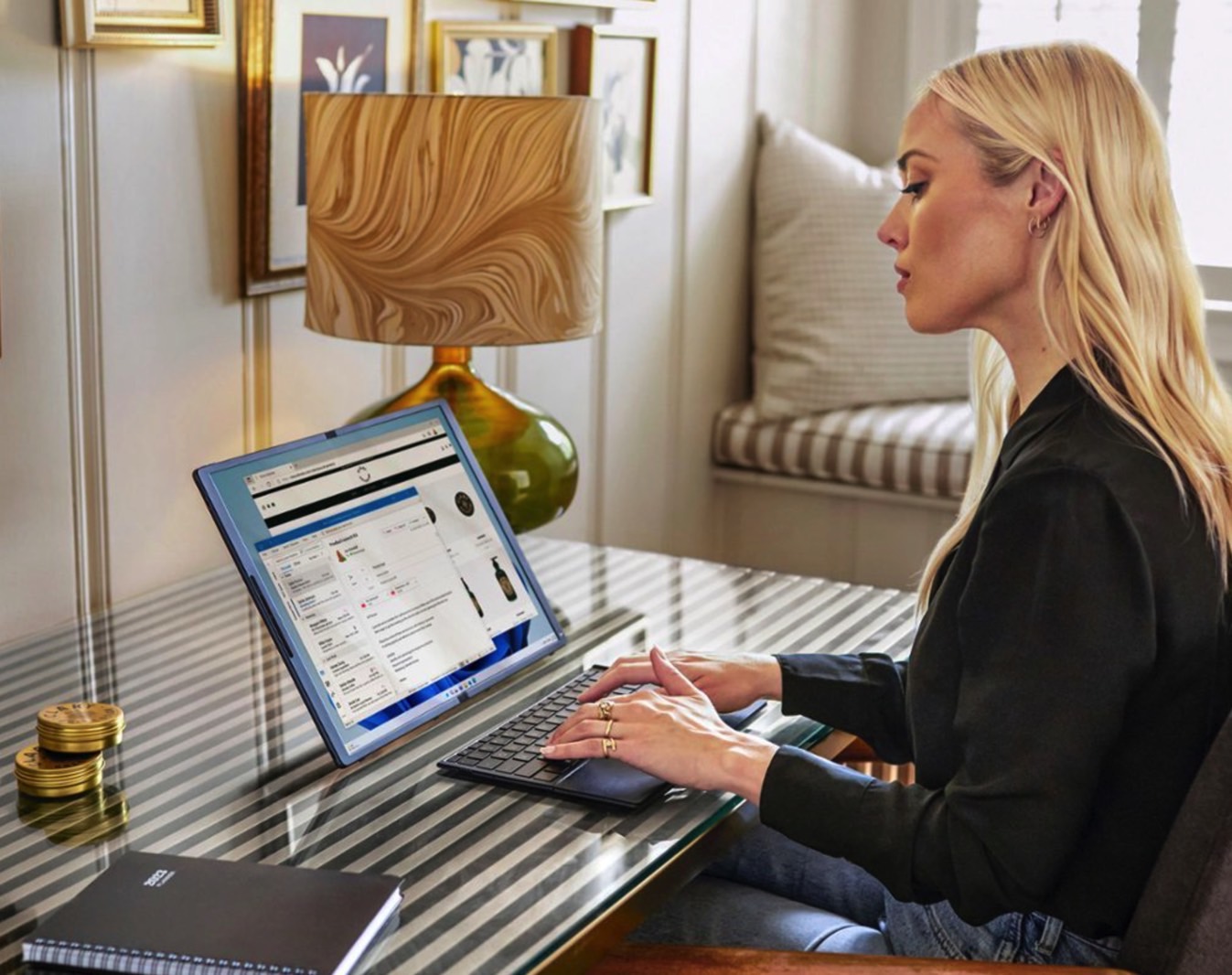 When it comes to specs, you're looking at a 17-inch OLED screen, 12th Gen Intel Core i7 processor, Intel Iris Xe graphics, 16GB of memory, 1TB SSD, 2 USB-C Thunderbolt 4 ports, Wi-Fi 6E support, and a 5-megapixel camera.
There's also wireless charging support for the keyboard. That is also the world's first for the Spectre Fold. As is the built-in AI support for security, wellness, and gesture controls:
An advanced AI chip adapts to your needs, delivering a tailored computing experience that focuses on you. Enjoy features such as walk away lock, wake on approach, auto screen dimming, and privacy alerts to enhance your privacy. Screen time and distance reminders, along with touch-free content control, help you focus on wellbeing while providing a more intuitive interaction with the device.
Microsoft has built the Copilot AI assistant into Windows 11, but the features above probably have nothing to do with that. HP created them for the Spectre Fold.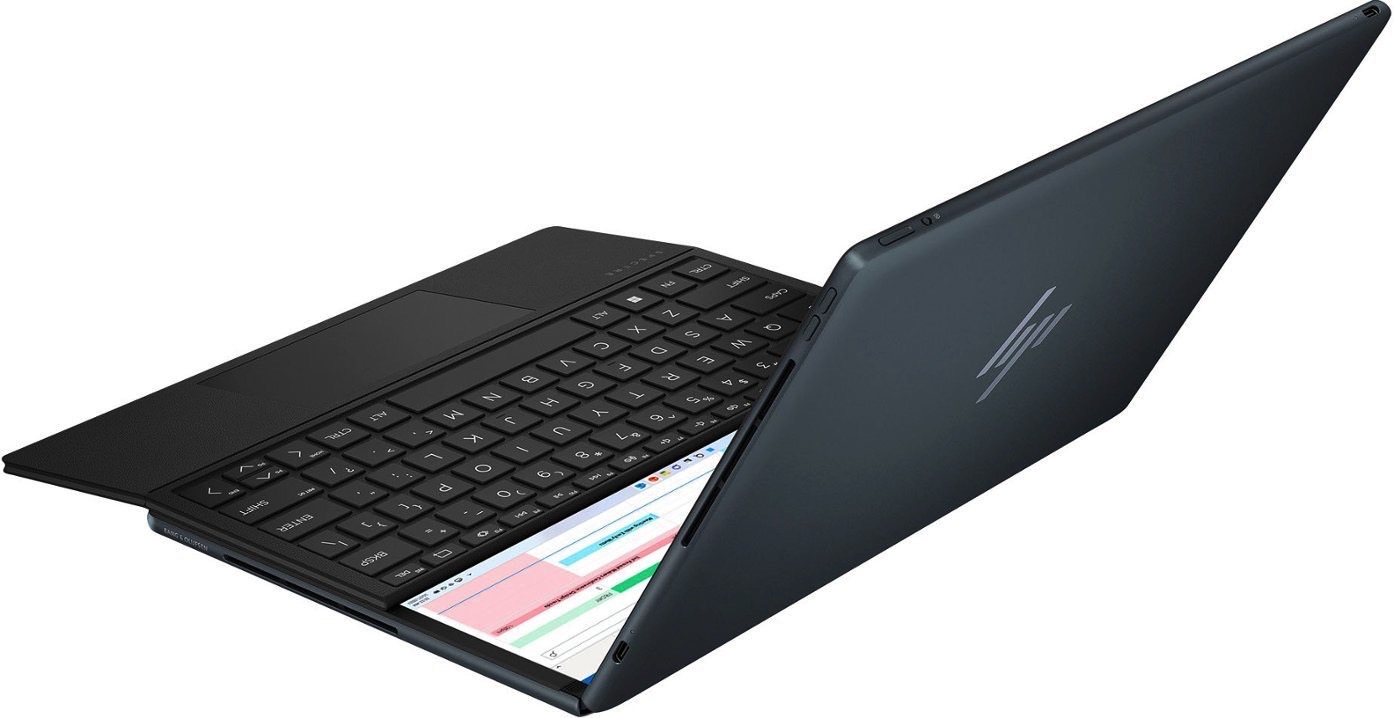 All of that sounds pretty great, I'll give HP that. What I won't give the PC maker is $4,999.99. The Spectre Fold is available for preorder from Best Buy.
It should ship on October 5th. HP will take orders on its website next month as well. Furthermore, the Spectre Fold will reach international markets this fall.