Google is finally ready to unveil and ship the Pixel Fold foldable smartphone, with an increasing number of reports detailing the handset. Rumors can never be confirmed, but Pixel leaks are somewhat special. They always come true. The latest report should be enough to realize that the Pixel Fold might be much more exciting than its main competitors this year, including Samsung's upcoming Galaxy Z Fold 5 flagship.
I'll explain why I think the Pixel Fold will be a much better purchase than any other foldable this year, especially Samsung's handset.
Google Pixel Fold price
Reports a few weeks ago claimed the Pixel Fold will have a much better price than the Galaxy Z Fold 4's $1,799 starting price. Then a report a few days ago gave us the same figure for the Google foldable. And CNBC's deep Pixel Fold dive said Google will price the handset upward of $1,700.
That means the Pixel Fold might not be significantly more affordable than the Galaxy Z Fold 5. But CNBC saw documents that say Google will offer all sorts of incentives to sweeten the deal. That includes trade-ins and, best of all, a free Pixel Watch wearable, which retails for $349.
Sure, Samsung has offered similarly great incentives to buy the Galaxy Z Fold models. But the price is just one reason I think the Pixel Fold is more exciting than Samsung's foldables.
And remember that Pixel phones tend to lose value fairly quickly, especially around big sales events. That $1,700 price tag could drop significantly by the time the Galaxy Z Fold 5 launches. Especially considering that Amazon should host a Prime Day event between the Pixel Fold launch and the Galaxy Z Fold 5's arrival.
Clean, foldable-optimized Android out of the box
When it unveiled the public beta a few days ago, Google made a big deal about the Android 14 optimizations for foldable and tablet devices. This seemed like a hint that the Pixel Fold was coming.
The Pixel Fold will surely run Android 13 out of the box, as that's the latest stable version of Android. But the final Android 14 version should be available sometime in August. Around the time the Galaxy Z Fold 5 hits stores rocking Android 13.
Also, let's remember that Pixel phones get exclusive Android features to set them apart from the rest of the crowd.
What I'm getting at here is that the Pixel Fold will run a clean version of Android that contains optimizations for foldable screens backed in. And the Pixel Fold will get the latest Android updates much faster than Samsung's foldables.
Increased durability
Samsung was the first major Android vendor to release a foldable device, but it wasn't a flawless release. The Galaxy Fold had terrible durability issues that meant Samsung had to postpone the launch. It wasn't until the Galaxy Z Fold 3 that I started appreciating the phone's durability.
What's great about Google's reported Pixel Fold delays is that the company had time to refine its foldable design. Especially considering all the other competitors that Samsung got from China.
Google reportedly plans to make a big deal about the Pixel Fold's durability. The phone will have the "most durable hinge on a foldable." That's an exciting claim and a dig at Samsung, one of Google's close partners.
But that's another reason I think the Pixel Fold is so exciting. It'll put additional pressure on Samsung and other companies to innovate further in this field. And help perfect this form factor.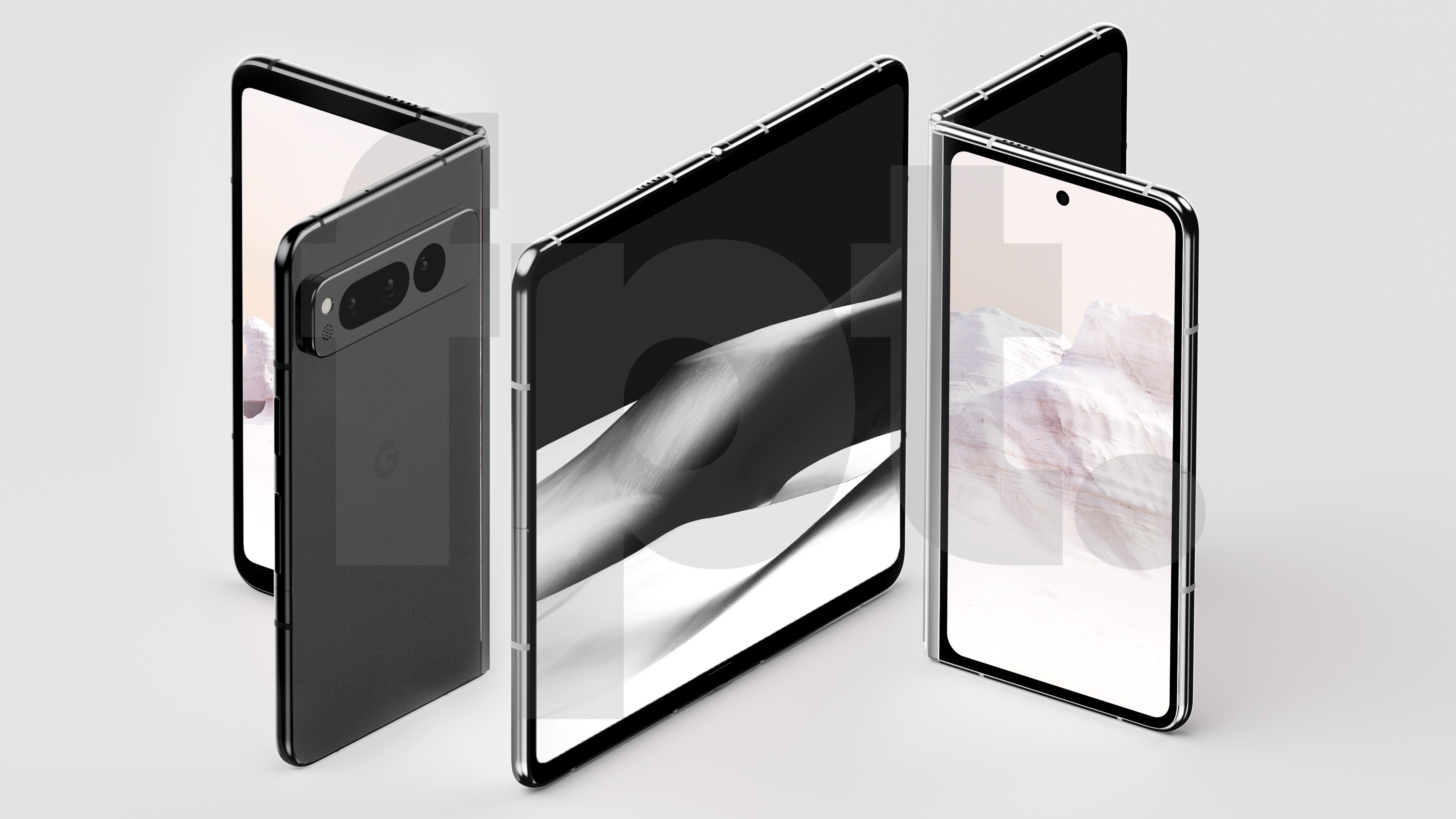 Pixel Fold battery life
According to Google's internal documentation, the Pixel Fold will have better battery life than the Galaxy Z Fold. It will last up to 24 hours of regular use. Or 72 hours in a low-power mode.
That's another reason to be excited about the Pixel Fold, even if the handset is slightly heavier than the Galaxy Z Fold 5.
Competition in the foldable market
Various Chinese vendors created interesting foldable devices that were also cheaper than Samsung. But, until this year, those handsets were restricted to China. I often told you that foldable innovations from the likes of Xiaomi and Oppo will put pressure on Samsung.
The handsets were thinner, had better hinge designs, and were more affordable. Samsung, I said before, was bound to react once these handsets hit European stores. And the Galaxy Z Fold 5 might very well bring a first Samsung reaction. The phone might be thinner and lack that annoying gap.
But no Chinese brand will pressure Samsung as much as Google will. The Pixel Fold could force Samsung to compete in a way it really hasn't since introducing that ill-fated first-gen Galaxy Fold. Samsung improved the Z Fold in recent years, of course. But it always felt like Samsung held back major upgrades, as it had no real competitors to worry about.