Not too long ago, the launch of Apple's iPhone 7 was an exciting event for many iOS users on September 7, 2016. Four years later, the iPhone 12 came along, and it also represented the peak of Apple technology at the time.
No doubt, the newer models have better features and overall aesthetics, but we never would have gotten here without the older models.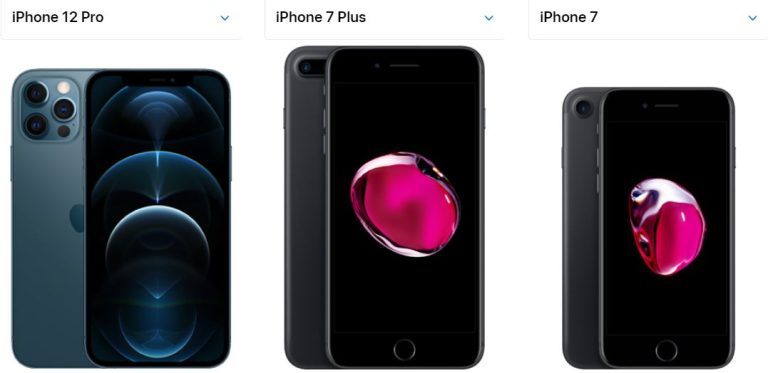 This article compares the old flagship Apple model—Apple's iPhone 7—against the more recent and powerful iPhone 12. The iPhone 12 is clearly more powerful and better looking, but you might want to stick around to note a thing or two.
Don't write the iPhone 7 off just yet. You'd be surprised to note the similarities between this older model and the iPhone 12.
Find out what to expect from the upcoming iPhone 14.
Summary of the Apple iPhone 7 smartphone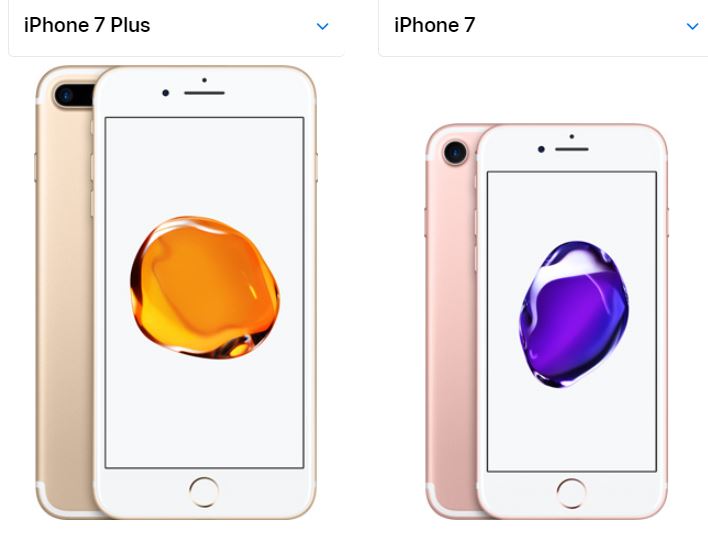 The Apple iPhone 7 Dimensions
Size
iPhone 7– 138.3 x 67.1 mm (5.44 inches x 2.64 inches), 7 Plus– 158.2 mm x 77.9 mm (6.23 inches x 3.07 inches)
Weight:
iPhone 7– 138 grams (4.87 ounces), 7 Plus:- 188 grams (6.63 ounces)
Thickness
iPhone 7– 7.1 mm (0.28 inches), 7 Plus: 7.3 mm (0.29 inches)
Unlike the iPhone 12, the iPhone 7 was equipped with a front-mounted fingerprint sensor. In all, it is arguably one of Apple's most successful projects because Apple fans warmly welcomed it.
Summary of the Apple iPhone 12 smartphone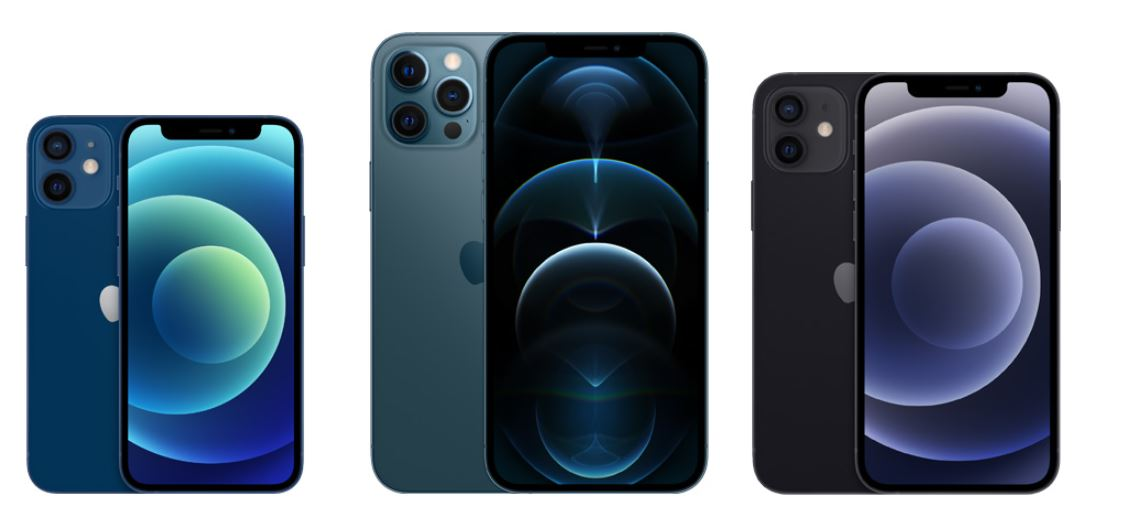 Launched in October 2020, the Apple iPhone 12 was unveiled in 4 variants — iPhone 12 mini, iPhone 12, iPhone 12 Pro, and iPhone 12 Pro Max.
The unveiling event displayed its exciting upgrades like the OLED displays with Ceramic Shield, A14 chip, improved optical zoom range added to the digital zoom, and more.
The iPhone 12 dimensions
Sizes
iPhone 12 mini (Height and width)—5.18 in x 2.53 in, 12 (Height and width)—5.78 in x 2.82 in, 12 Pro (Height and width)—5.78 x 2.82, 12 Pro Max (Height and width)—6.33 x 3.07.
Weight
iPhone 12 mini—133g, 12—162g, 12 Pro—187g, 12 Pro Max—226g.
Thickness
7.4 mm (0.29 inch) for each of the 4 Apple iPhone 12 variants.
Which is more popular: iPhone 7 or iPhone 12?
The Apple iPhone 7 may be more preferred by Apple stans firstly because of its fingerprint scanner. The distinct Touch ID feature on the Apple iPhone 7 provides a secure and convenient way of unlocking the device.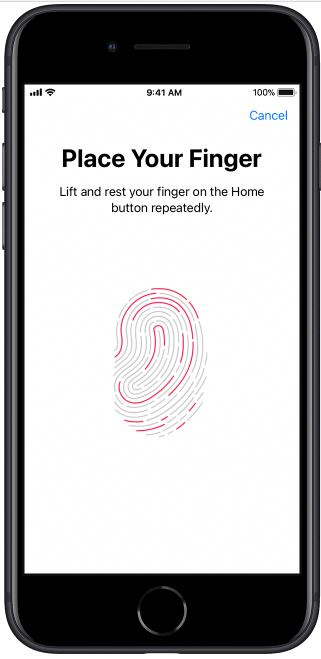 The fingerprint scanner also provides authorization for Apple Pay purchases and access to third-party apps. It is a more convenient and safe feature for its users, but does this really give it an edge over the iPhone 12 variants?
Read on!
The iPhone 7 model also weighs less than the other variants of the iPhone 12, except for its mini version. This means you may find it easier to grab or hold an iPhone 7 than the standard iPhone 12.
That said, why should the iPhone 12 be more popular?
The newer, the better
For starters, the Apple iPhone 12 doesn't necessarily miss the Touch ID of the 7.
In fact, many Apple fans think it is better to use face recognition technology, considering that Touch ID has been around for a while.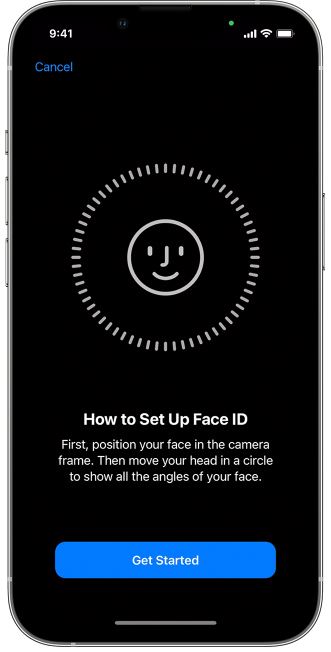 Apple has quieted the claims that facial recognition may be less accurate due to changes in physical appearance. Thus, if you grow a beard, apply heavy makeup, or even wear hats or a pair of eyeglasses, your Face ID will still work perfectly!
It is also said that facial recognition is unquestionably more accurate in data verification and collection. In situations where the hands are wet, dusty, or covered with gloves, your facial recognition could come in "handy."
You'd have to constantly rub your Touch ID for it to work. This is highly unhygienic today.
You only have to look into your Apple iPhone 12 locked screen, and your phone responds, even with a hat on in low light.
Let's not talk about how your fingerprints can be extracted from touching objects but not your Face/Iris.
Unless Arya Stark, the "many-faced god" steals your iPhone, no one can lift or unlock your device without your face.
Apple had previously announced that its face recognition tech does not work by simply placing a photo in front of the iOS device. The facial recognition scanner requires a non-static face that was previously registered and mapped to the phone by the dot projector.
These advantages are enough to top Touch ID.
Other credible reasons why the iPhone 12 is more preferred
Here are some other why the Apple iPhone 12 is preferred.
Larger screen-to-body ratio
Longer battery life span
Far better camera quality (wide-angle camera)
Wireless charging abilities
The Apple A14 Bionic chip vs. the Apple A10 Fusion used by the iPhone 7
Latest Wifi connection (Wifi Direct)
Comparing iPhone 12 vs. Apple iPhone 7
iPhone 12 vs. Apple iPhone 7: Design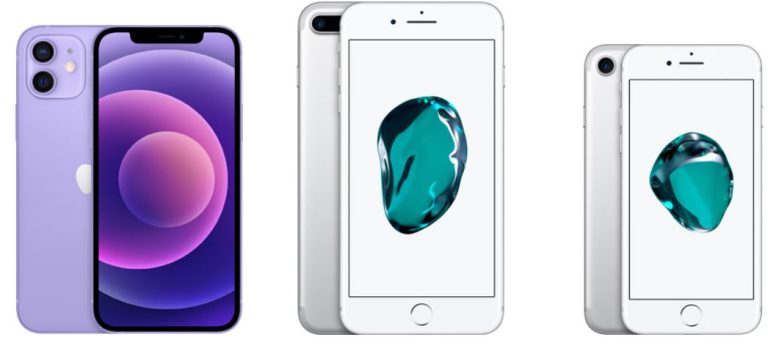 The Apple iPhone 12 has a Super Retina XDR, diagonal OLED screen display. Meanwhile, the iPhone 7 has a widescreen LCD display with IPS technology.
iPhone 12 models also have the HDR camera adjustment feature for enhanced picture shots. iPhone 7 does not.
The screen display size of the two Apple iPhone 7 models are 4.7 and 5.5-inches, respectively. As for the iPhone 12 models, the screen display stretches from 5.4 to a 6.7-inches!
Additionally, the Apple iPhone 12 has a scratch-resistant screen protector with an oleophobic coating. The iPhone 7 was also equipped with an oleophobic coating but on an ion-strengthened glass.
The ceramic screen protector of the iPhone 12 is currently the best on the market. Maybe second to only the 13 series. Meanwhile, the iPhone 7 has a standard tempered glass screen protector.
The screen resolution for the Apple iPhone 7 is 750 x 1334 pixel-size, while that of the iPhone 12 is 1170 x 2532 pixels.
Body build
The height and width of the iPhone 12 is 146.7 x 71.5 mm, while that of the iPhone 7 is 138.3 x 61.7 mm.
Furthermore, iPhone 12 was built with Gorilla Glass on the front and back, while the iPhone 7 wasn't.
Other common features
Colors
The Apple iPhone 7 comes in rose gold, gold, jet black, and red colors. The Apple iPhone 12 came in black, white, red, green, and blue colors.
Battery capacity
Apple iPhone 12 has a 2,815 mAh Li-ion battery, while the iPhone 7 uses a 1960 mAh Li-ion battery. That said, iPhone 12 has a longer battery life span compared to iPhone 7.
Splash, water, and dust resistant
Although the iPhone 7 is water resistant, its IP67 rating would not permit it to go deeper than 1 meter below the water's surface. Meanwhile, the IP68-rated iPhone 12 that can dive 6 meters below the water's surface without a problem.
Operating system
The Apple iPhone 12 uses the iOS 14.1 operating system.
Chip
iPhone 12 models use the Apple A14 Bionic chip, a powerful tool that enhances the overall performance. The iPhone 7 was built on the Apple A10 Fusion chip
With quad-core graphics, the Apple iPhone 12 once again significantly leads the iPhone 7 due to its higher clock speed. The iPhone 7 has a six-core graphics processor design.
Concerning the CPU processor, the Apple iPhone 12 uses a Hexa-core design instead of the quad-core design of the iPhone 7. Hexa core processors (6 cores) can handle more tasks and perform more brilliantly than quad-core designs (4 cores).
Memory capacity
All Apple iPhone 7 models were built with just 2 GB RAM, unlike the 4GB RAM for iPhone 12 models. More RAM on the Apple iPhone 12 makes it better at multitasking and running heavy apps smoothly.
Connectivity and Dual SIM
iPhone 7 supports a Nano SIM card. Although the iPhone 12 also supports a single SIM, Apple made an upgrade, allowing an eSIM and a nano-SIM to work on the device (dual SIM). Hence, it is safe to say that the iPhone 12 permits dual SIM (Dual stand-by).
Further, Apple iPhone 12 upgraded to 802.11 a/b/g/n/ac/6 dual band hotspot Wi-fi while the iPhone 7 has 802.11 a/b/g/n/ac dual band hotspot.
Does the iPhone 7 have a GPS?
Yes, with A-GPS Glonass, Galileo Qzss. Both Apple iPhone 7 and iPhone 12 were equipped with the exact GPS.
Differences in Camera features
The iPhone 12 models have these other qualities added to their camera specs, unlike the Apple iPhone 7:
Rear camera
12o° 13mm ultra-wide camera with dual pixel PDAF
f/1.6, 26 mm wide angle
Retina Flash
Auto flash
focal length 26mm (Wide lens)
focal length 13mm (Ultra-wide lens)
True Tone flash, etc
Video recording
Supports 4k video recording @24, 30 fps, and 60 fps. It also supports Dolby Vision HDR (30 fps max.), Stereo sound rec, etc.
Sensors
iPhone 12 supports a Proximity sensor, Ambient light sensor, Gyro, Compass, and Barometer sensors, and Facial recognition. The Apple iPhone 7 also supports the Proximity sensor and others listed above, except the Ambient light sensor.
Other sensors include
Siri natural language commands, Qi wireless charging, USB power delivery 2.0
Visit the Apple website for more info on these phones.
FAQ
Does iPhone 12 take better pictures than iPhone 7?
Yes, it does, due to its advanced camera upgrades that are not present in the Apple iPhone 7.
Is iPhone 12 much better than iPhone 7?
With an improved build quality, better camera, performance, and battery life span, the iPhone 12 is a much better phone than the iPhone 7.
Does the iPhone 12 have a macro lens?
No, it doesn't, but you can switch on Macro mode in camera settings.
How many rear cameras does the iPhone 12 have?
The iPhone 12 and its Mini variant have two rear cameras, while the Pro models have three rear cameras.
Is the iPhone 7 out of date?

Unfortunately, yes. But it is still an excellent smartphone to use.
Is iPhone 7 waterproof?
Apple says that iPhone 7 is water resistant, not waterproof.
Can iPhone 7 Use 5G?
iPhone 7 cannot use 5G coverage.
Is it worth buying iPhone 7 in 2022?
It may be an outdated smartphone, but it is still a pretty good and affordable smartphone.