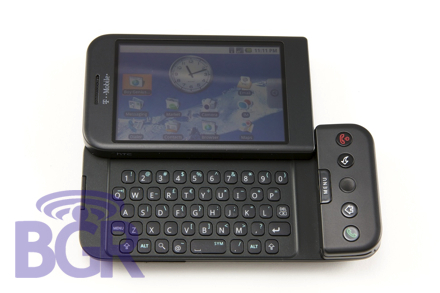 Sure, we hit up the press event and got some early hands on action, but there's nothing like a really solid review, right? We've been using the T-Mobile G1 for around a week and we've literally combed through the entire device. So much so that we split up the sections piece by piece and separated it into hardware and software. If you've got a G1 on the way or are passionately considering scoopin' one up, you are out of luck they are all sold out might want to take a gander at what we've put together.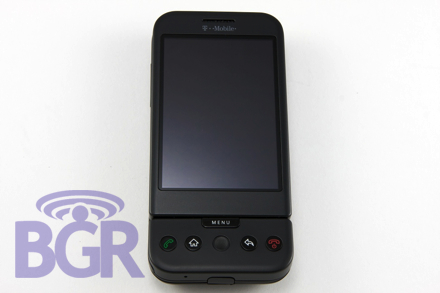 Hardware:
The hardware part is a little tricky. The phone has supposedly been in development for years, yet we can't get beyond the feeling that this device is a little bit too prematurely at the prime-time stage. The black model especially just looks like a prototype in a couple areas. One being the four physical buttons on the banana end of the handset. Those are send, home, back and end/power. While the tactile feedback of those buttons is fine, you often times try and select one, and it doesn't register anything. That's because of the small size and physical surroundings if you will. They are basically flush with the case, thus making it difficult sometimes to accurately push one of them.
The screen is very crisp and actually offers the second best touch-screen experience ever, yes, compared to the iPhone at number one. For all you Storm lovers, we haven't officially reviewed the Storm yet so that is why it's not in this list if it did in fact make it on. It's a capacitive screen which means that force isn't necessary. Essentially the touch panel registers the minute electrical pulses in your fingers instead of looking for an actual physical touch input. That works great and we're happy to say the screen has a high-quality feel all around. It's not glass, rather a very hard plastic which we love using.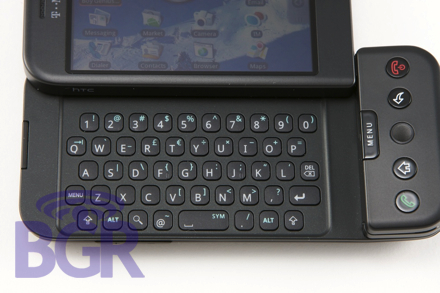 Now onto the probably one of the G1's biggest features — keyboard time! There are two parts to this; the keyboard is better than most, but not quite perfect. The reason is that the keys are about 1-2mm too flush with the case. There is a bunch of room under the flip, and we really would have loved to see HTC jump up the 'board a little bit. If they could, they probably would, so it's most likely not their fault, but that would have made for one of the nicest QWERTY typing experiences to come along in a pretty long time. The layout is completely fine and you won't have any trouble navigating at all. That includes a very clean white backlighting on the keys and the actual hard/soft plastic feel the physical keys have.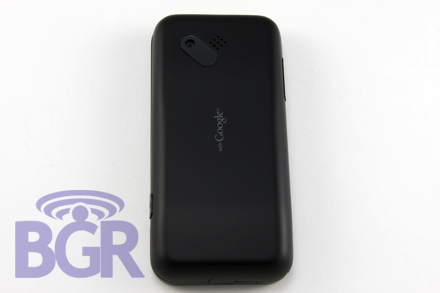 When you take the battery cover off the G1, the first thing you might see is the vibrate mechanism. It's actually the first time we've ever seen one exposed on a mobile device and it gives off a weird vibrate feeling. It's sort of a rough ass vibrate that makes you feel like the phone is going to explode. Ok, well maybe not that bad, but we guess a stronger vibrate is better than a weak one? That's what she said.
The speakers are another big important feature of the G1 as this is pretty much a consumer-targeted phone. The placement is again, (noticing a trend here?) flush with the casing. There's a tiny raised dot which theoretically would help divert sound off a flat surface when resting your phone on, but it honestly does little to remedy the muffled sound you'll get. The actual speakers are pretty decent when not on a flat surface, but we had trouble hearing alert sounds when the phone wasn't right next to us or when it was in a pocket.
The camera isn't all too bad, but for some reason we were expecting more out of a 3 megapixel + camera. Performance even in daylight didn't work out too well for us, and pictures never got that sharp and crisp look we were looking forward to. Forgot about low-light performance. Without a flash, that's a non-starter.
Now, onto the actual flip mechanism… it works very well. HTC has made this thing really durable and it slides out with ease, and the same goes for closing it. It's pretty violent (read: not smooth) but we don't have any qualms about it. Put it like this… if people are experiencing hardware problems with the G1, we highly doubt it will be with the flip assembly.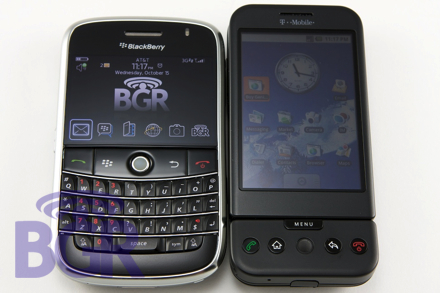 Summing up the hardware bit, we've just got to get this out of the way; WHY IN THE HELL IS THE DAMN THING ANGLED AT THE BOTTOM LIKE A BANANA? Can someone please enlighten us? This does absolutely nothing for the handset, it just makes its more difficult to hold and carry in a pocket or something else. It really annoys the crap out of us that it isn't just flat. Heck, everything on the device is flat — buttons, camera, speakers — why not keep in the tradition of flatness?
Software: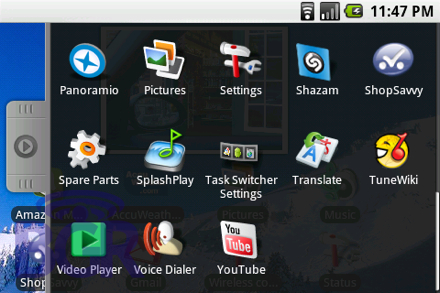 There's no real task manager. Sure, you hold the home button and get a recent list of open apps, and you can install a 3rd party program that makes it easier to switch applications with shortcut keys, but still, sometimes you just want to completely close something. In all fairness, the G1 and specifically Android does a pretty decent job at managing memory, but we have run into a couple "wait for application to respond or close" errors while putting the phone through it's paces.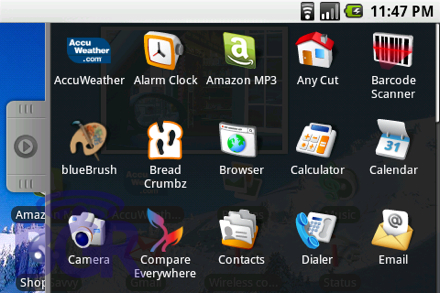 We realize this is just the beginning and we've got more hope in the platform itself than we ever had before, but for something that was being cooked up for so long, and something practically started by the Sidekick king himself, we can't understand why there are so many general inconsistencies and non-existent functions.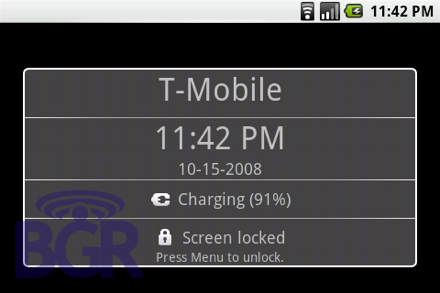 For instance, the device has an LED in the earpiece to designate charging status (orange for charging, green for full), yet that can't be used as a notification light for missed events. There's no keyboard options like key repeat rate, delay, no trackball sensitivity options, and worst of all, when you set a lock for the device, there's no timeout option! Let's repeat this. When you set a lock password for the phone, which isn't a password at all, it's a specific drawing on the screen which is pretty cool yet highly insecure, the phone will lock and require a password each and every time the screen goes off. For people who the screen set to a 15 second or 30 second timeout, that means you'll have to unlock the phone by pressing the power button, the menu button, and then drawing your pass-phrase on the screen every single time. Absolutely ridiculous we say.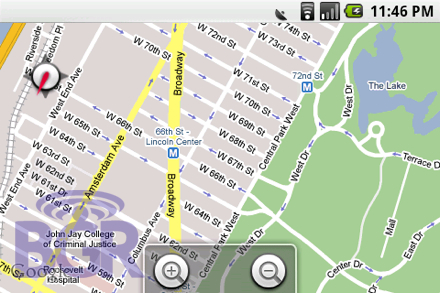 We'll explain the inconsistencies for you so you know what to expect and get an idea for how we say the phone is definitely v1. In maps, you can press menu + z to bring up the zoom keys, but you can't do that in any other application like the web browser, for instance. Just plain stupid. Android could be at least 40% better if all these inconsistencies were addressed and actually let you do more with less, instead of making you work harder to get to the same place.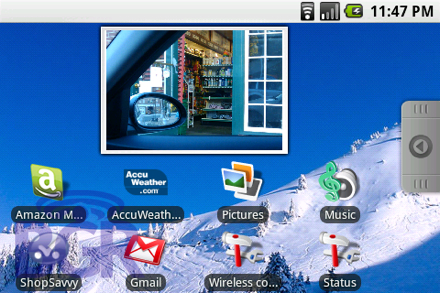 What about an on-screen keyboard? You're out of luck. It's way stupid in our opinion that you can't pull up a T9 layout and fire off some quick 4 or 5 letter word to a friend in an SMS. You are forced to slide the phone open, and bang out your sentences using the physical keyboard. This can get extremely tiring seeing as there's practically no way to send off a quick message when it's closed. Heck, we would have ever appreciated some canned pre-loaded responses. That would have probably held us over for a bit, but nope, there's no way to basically enter any information other than dialing a number when the phone is closed.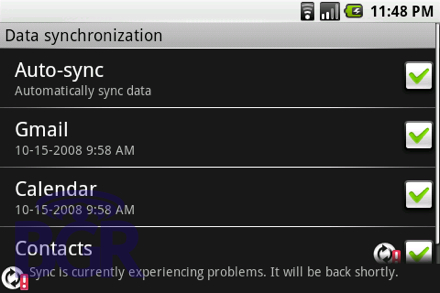 Let's look at Wi-Fi on the G1… it works pretty well most of the time, but we have run into a couple occasions of the phone staying connected to a much weaker saved network rather than switching to a stronger saved one. The biggest issue you'll run into using Wi-Fi on here is that it absolutely murders the battery. Even when the phone is locked your battery is dying rather quickly. You'd be lucky to get around three hours of semi-rough usage with Wi-Fi. On the other hand, if Wi-Fi is off, the battery life should really impress you. It's got a 1150mAh battery which is definitely decent and should power you though the day. We were just a little depressed about the Wi-Fi situation as our Bold and iPhone are both on Wi-Fi and have no issues whatsoever, especially when they are just in standby mode.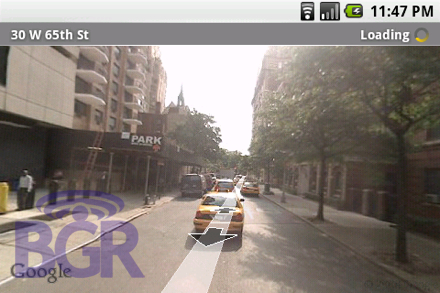 Phone calling is pretty straightforward here, and the speakerphone sounds great when it's not obstructed. The interface is clean and is one of the areas where the G1 looks really, really polished. It's semi-iPhone like with a swap call button, merge call button, speakerphone button, and keypad button. Call quality was also very good with the G1 in our limited calling tests.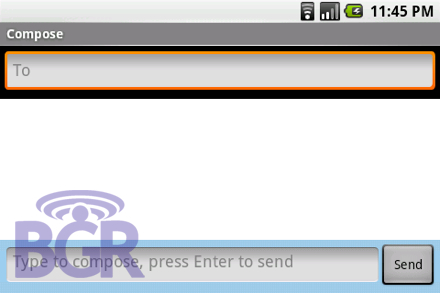 One of favorite applications on the G1 is the SMS app. It's just very natural to use and makes texting seem fun again. You could think of it as a unified MMS/SMS inbox since everything that is sent to you will show up in message threads in that application. It's very natural and logical to have such a clean interface where text messages along with photo messages, audio, voice notes, and slides all are seen in one conversation. Big ups to Google for that one, we likes. But what about email? We're sad to report that emailing is probably one of the worst things the G1 does. It's clunky, slow, and unresponsive if you are on EDGE. Plus shortcuts are pretty much non-existent.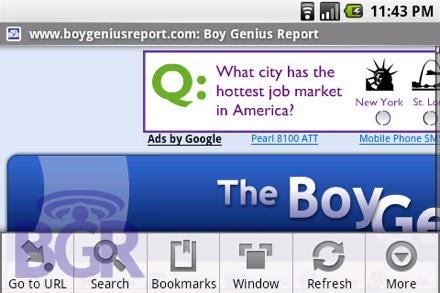 But, if we go back to the whole unity thing for a second, we're just not sure why Sidekick king failed to address the issues of inconsistencies and a general lack of usability in some areas, while adding great features in others. Unless we're seriously missing something, and we doubt we are, there's no way to instantly flip in between messages, or anything like that. On a Sidekick you have the left and right shoulder buttons to flip through conversations in an application and that applied to every application; IM, SMS, email, even the web browser. But there's nothing like it here. What's the point of having 4 dedicated hardware buttons and a full keyboard when there's basically no shortcuts? It really hinders the overall user experience and will cause people a lot of unnecessary headaches.
Speaking of instant messaging, how is it? As far as smartphones go, it's one of the worst experiences we've had. Google Talk is the best out of AIM, Yahoo, Live Messenger and Gtalk (no surprises there, right?) but it's still not that good. Reconnects rarely worked for us, we would get signed in and out for no reason, you can't hide offline buddies, and while you can press menu + space to flip between conversations, the whole thing is clunky at best. So, how are the rest? They work over SMS, people. Utter. Fail. One of the stupidest things we've seen in a long, long time. Now, there's been some debate over AIM and the other clients using data or SMS, but even if they don't use SMS they are still horrible. Messages take forever to come in, you have very limited options in terms of communicating (read: text only, no media), and again, reconnects aren't smooth. This should be the "killer app" on the G1 out of the box. Yes, there will be 3rd party solutions, but that doesn't negate the fact that so many things are just unpolished and rushed here.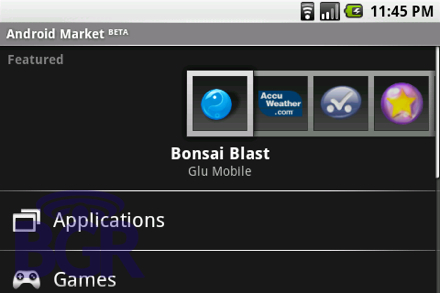 There's the whole theory that basically anything can be added by a 3rd party developer, and for the most part that's true. We've seen applications wonderfully throw themselves in the mix on the phone, and that was incredibly refreshing to see. But, when you have a base package and are leaving a lot of what makes an OS great (intuitiveness, cohesion, user-interface, consistency, and polish) to 3rd party developers, that's probably not the smartest idea. Why? Well, you might like green and your friend likes blue. Someone might like a putrid mix of green blue and yellow, too. Just because what one developer thinks is the right way to craft a UI for something doesn't mean another one will feel the same way. That's going to be the biggest uphill battle for Android in our opinion. Forget about the corporate market for a second, think about how fluid the iPhone is. Heck, think about how consistent a BlackBerry is? Since your first BlackBerry up until now, did you ever have to look at it twice, or did you instantly know what you were doing? Now take the fact that nothing is seamless across even Google's own OS applications, and let's now throw in about 5 different form-factors, and 15 different hardware configurations, and 3 different navigational configurations. See what we're getting at?
How in the world could someone perfect the Android experience across that broad range of hardware when even the first unit doesn't do that? In the meantime, we think the up-and-coming mobile consumer/prosumer will love the G1 as long as they know what it is. It's not a BlackBerry, it's not a Sidekick. You could think of it as the adult Sidekick though, and that, my friends, is what people have been waiting for, for a very long time.