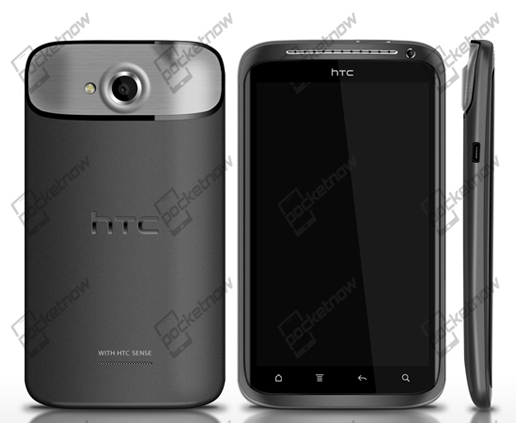 Renders of the HTC Edge appeared online yesterday with some hugely impressive specifications that included a quad-core 1.5GHz NVIDIA processor. We have received some more details on the HTC Edge, and they are flat out jaw-dropping. In fact, this phone looks like it will be the most powerful smartphone the world has ever seen, packed to the brim with cutting-edge tech. Actually, cutting-edge specs and a super slim profile are likely two of the reasons HTC is calling this phone the Edge. Hit the break for the details.
Starting with the display, we have been told the HTC Edge will feature a 4.7-inch 720p HD S-LCD 2 with optical lamination. Translation: this could possibly be one of the best displays in the world; just imagine the iPhone's display blown up to 4.7 inches.
The unibody design of the HTC Edge will be around 8.8mm thin and it will house 32GB of built-in storage, 1GB of RAM, a microSIM card slot and an 8-megapixel camera with backside-illumination and 1080p HD video capture support. This super smartphone will also feature a 720p front-facing camera, Beats Audio, Bluetooth 4.0, an 1,800 mAh battery and NFC, though it will omit a removable storage slot.
Image source: Pocketnow.com