Come this weekend, TV audiences will be able to enjoy Harrison Ford in not one but two current series. He plays a therapist on Apple's new comedy Shrinking, for one, while Sunday will find him returning as grizzled rancher Jacob Dutton in 1923, the Paramount Plus Yellowstone prequel series that's coming back from its mid-season break this weekend.
1923 returns on Sunday, February 5
1923 took that break four episodes into its inaugural season, which follows an earlier generation of Yellowstone's Dutton clan as they build and maintain a life in rural Montana. As for why that break was necessary, there was some speculation that Paramount might have wanted to give its new shows from Taylor Sheridan a little room to breathe, since the week after 1923's fourth episode aired Paramount debuted Season 2 of another Sheridan series — Mayor of Kingstown, starring Jeremy Renner.
Meanwhile, to get you in the mood for what's coming starting on February 5, check out this mid-season trailer for 1923 from Paramount Plus (which, by the way, you can sign up for right here if you don't have a subscription yet).
Ratings so far, and what else to know
Thus far — again, remember, we're four episodes into the first season — 1923 is enjoying some pretty strong ratings from both critics and viewers.
On Rotten Tomatoes, the show has an 89% critics' score as of the time of this writing, as well as a 75% user score on the review site. "Great show, just as good as 1883, and just as that show kept me coming back for more, this show has me glued to my seat," one viewer raves. "Harrison Ford and Helen Mirren are both fantastic."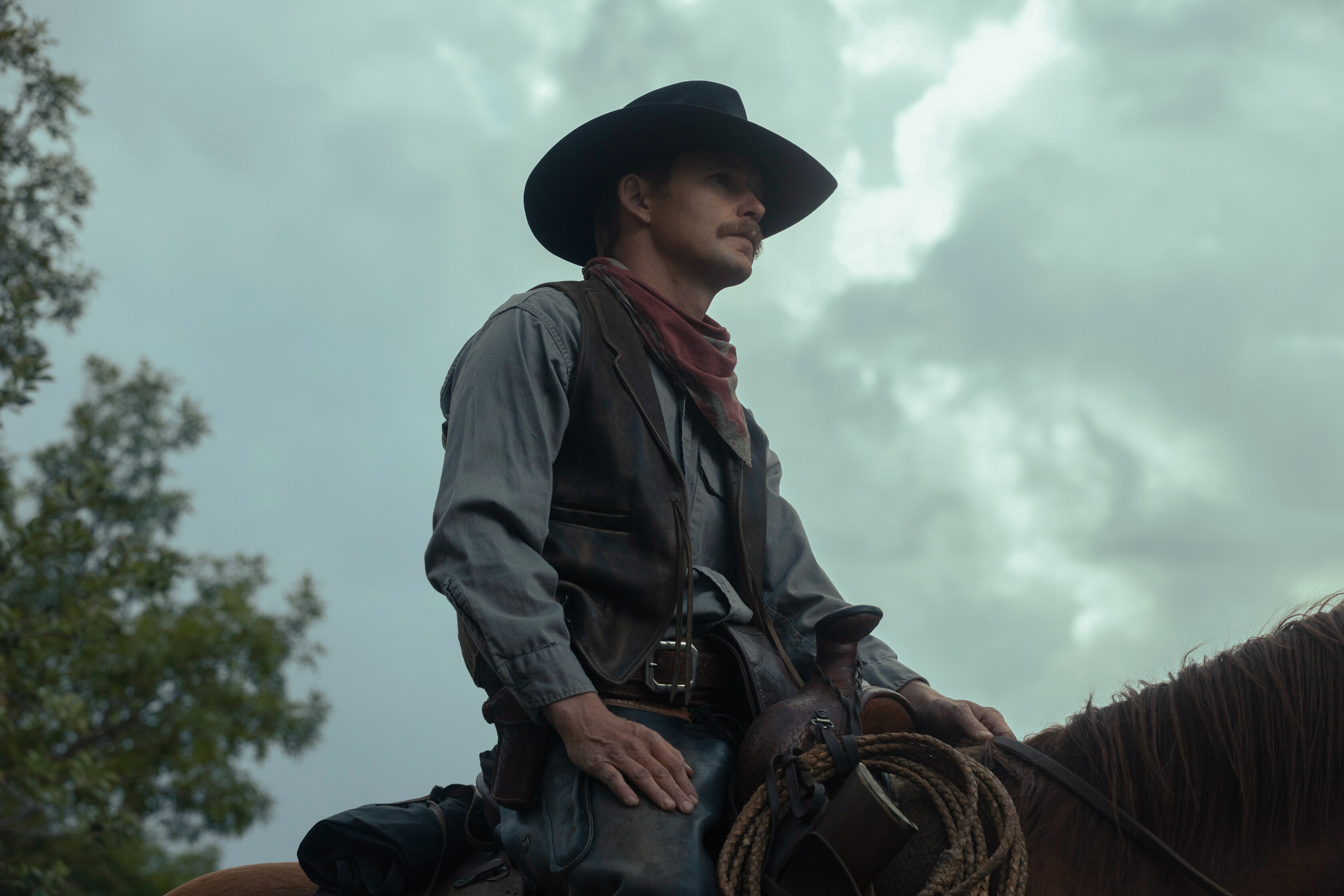 The events of 1923 sit between two other Sheridan-created shows — 1883 and Yellowstone, which collectively tell a sprawling, multi-generational narrative about power, progress, wealth, and land in the wide open spaces of the west.
In all, the new show is set to get two seasons with eight episodes each. And the cast, besides Ford, includes Helen Mirren, Darren Mann (Animal Kingdom), Michelle Randolph (A Snow White Christmas), James Badge Dale (Hightown), Marley Shelton (Scream), Brian Geraghty (Big Sky), Aminah Nieves (Blueberry), and Jerome Flynn (Game of Thrones).
It's been reported that Sheridan might bring even more Yellowstone prequels to fruition — carrying the story forward into the 40s and 60s, for example — though nothing on that score has been confirmed as of yet.