2023 has been a standout year for massive RPGs, from Diablo 4 and Baldur's Gate 3 to Final Fantasy XVI and Octopath Traveler II, but the biggest of all is just around the corner. Starfield is the latest action RPG from Bethesda Game Studios and the developer's first new IP in 25 years. It's the most anticipated game of the year for many PC and Xbox gamers, and here's everything you need to know about Starfield before it launches on September 6.
What is Starfield?
Bethesda's latest RPG tasks you with exploring the Milky Way galaxy in your own spaceship. The game features over 1,000 explorable worlds, including fictional and real planetary systems. The environments you will explore were largely procedurally generated, but the planets are also filled with "hand-crafted content" from the designers.
As with other Bethesda RPGs, you'll be able to customize your character before your adventure begins. Once you're out amongst the cosmos, you can complete quests and take on enemies to gain experience and level up. As you level up, you unlock new abilities spread across five traits: Physical, Social, Combat, Science, and Tech.
Bethesda has scattered thousands of opponents for you to do battle with across the Milky Way, but you should be well-equipped to handle them. In combat, you will be able to wield a variety of firearms, melee weapons, and explosives, many of which are customizable. And once you lift off, you'll have the ability to dogfight among the stars in your ship.
You can also build outposts, equip jetpacks, board other ships, smuggle cargo, buy property, go to jail, recruit NPCs to join your crew, and more.
Starfield release date and platforms
Microsoft bought ZeniMax Media, the parent company of Bethesda Softworks, for $7.5 billion in 2021. Bethesda's previous titles launched a variety of major consoles, but due to the acquisition, Starfield will be exclusive to Xbox Series X|S and Windows PC when it launches on September 6, 2023. There are no plans to release the game on Switch or PS5.
How much does Starfield cost?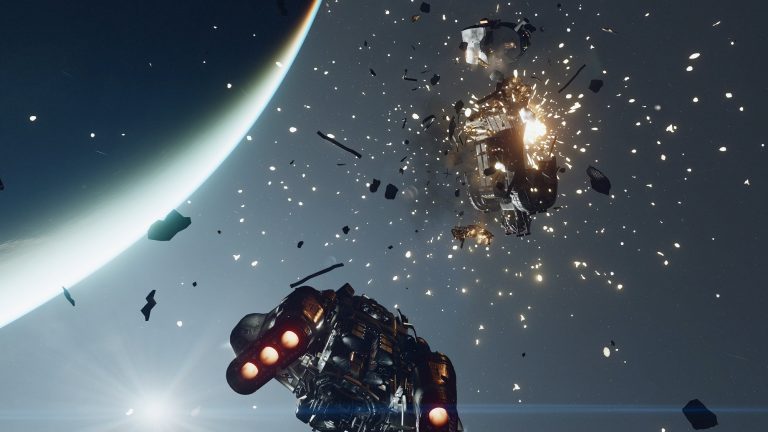 As with many other triple-A releases this year, Starfield will cost $69.99. Bethesda is also selling a Premium Edition for $99.99 that comes with the base game, up to five days early access to the game, the Shattered Space Story Expansion (when it's ready), the Constellation Skin Pack, and access to the Starfield digital artbook and original soundtrack.
If the Premium Edition isn't quite premium enough for you, the Constellation Edition is available on Bethesda's website for $299.99 (although it's out of stock at the time of writing). This comes with a steelbook display case, a constellation patch, a Starfield Chronomark watch and case, plus everything that comes in the Premium Edition.
Starfield will be available on Xbox Game Pass, so if you are already paying for a subscription to the service, you won't have to pay any extra to play Starfield. The Game Pass version does not include early access, but you can buy the Starfield Premium Edition Upgrade for $31.49 to get everything included in the Premium Edition.
Can you preload Starfield before it launches?
Yes, you can preload early. When Bethesda announced that the game went gold on Wednesday, August 16, the studio also revealed that preloads will start for Xbox players on August 17 and for PC players on August 30, so you can be ready the minute it goes live:
This will be especially useful for anyone who preordered the Premium or Constellation Editions, as early access will open at 5 p.m. PT / 8 p.m. ET on August 31.
How big is the Starfield file size?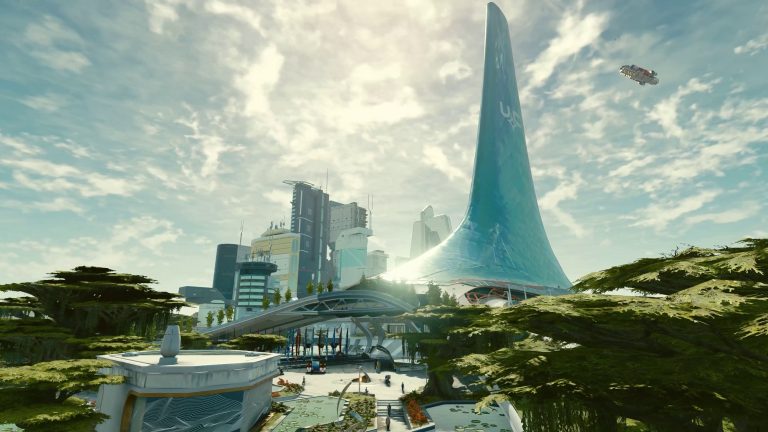 According to Steam, Starfield on PC will require at least 125GB of available space. Meanwhile, the Xbox Store lists the game's approximate size at 139.84 GB. Whichever platform you choose, you'll have a big file to download in order to play the game.
Is there a Starfield deep dive gameplay video?
There sure is! Game director Todd Howard hosted Starfield Direct in June to show off the game in much greater detail than we'd ever seen it before. If you want to know more about the game before you buy it, you can watch the entire showcase below: