With the holiday season fast approaching, Nintendo pulled back the curtain on all of the deals and discounts it plans to offer for Black Friday. Not only are some of the most popular Nintendo Switch games going on sale, but there's also an enticing new bundle coming. Whether you own a Switch or plan to pick one up this fall, there's something for everyone.
For those who don't own a Switch, Nintendo announced a new Switch OLED Model bundle that comes with a copy of Super Smash Bros. Ultimate, three months of Nintendo Switch Online, and exclusive Joy-Con controllers with a design inspired by Smash Bros. The bundle will retail for the same $349.99 as the original Switch OLED Model starting on November 19.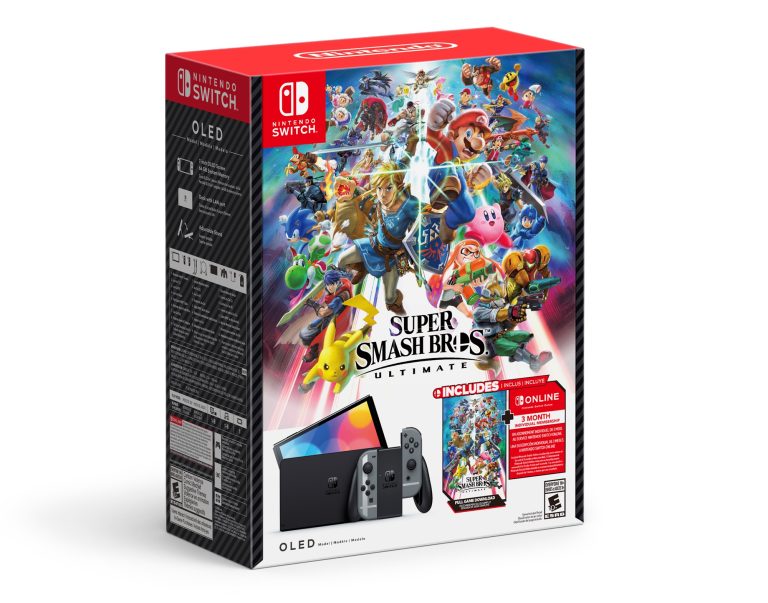 If you already own a Switch but want to be prepared for multiplayer sessions over the holidays, the new Super Mario Party + Red & Blue Joy-Con bundle might be for you. This bundle features a colorful pair of Joy-Con controllers and a digital copy of Super Mario Party for $99.99, which is $39 cheaper than the two would cost on their own. It launches on November 10.
Nintendo is also discounting some of its biggest Switch games starting on November 19:
You might notice that several of these games appear on our list of the 25 best Nintendo Switch games. If you can only pick one or two of the titles, Super Mario Odyssey and Breath of the Wild are two of the best games of the last ten years. You'll also definitely get your money's worth from Xenoblade Chronicles 3, which can take over 100 hours to beat.
Beyond the deals listed above, Nintendo will also reveal the Cyber Deals for even more games on the eShop starting on Monday, November 20.