Having launched over six years ago, the Nintendo Switch now has a massive library of games that can be daunting for new owners and early adopters alike. According to Nintendo, there are more than 5,000 games available for the Switch, with dozens more still to come. With that in mind, deciding what game to play can be a challenge. If you're looking for a good starting point, we put together our list of the 25 best games on the Nintendo Switch in 2023.
25. Luigi's Mansion 3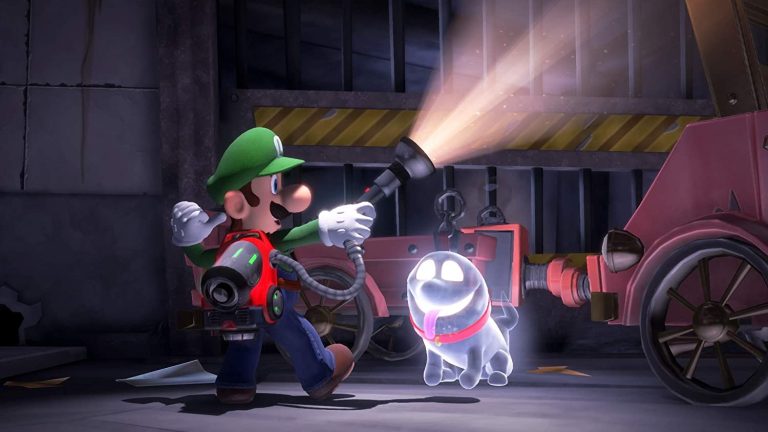 What's often most exciting about the latest entry in any Nintendo franchise is that, rather than reinventing the wheel, the studio will perfect the formula instead. That's certainly true of Luigi's Mansion 3, which retains the spooky charm of the original GameCube title while expanding the scope significantly. Each floor of the haunted hotel is its own tiny world, and the vibrant, unique environments help to enliven the game as Luigi battles ghosts and solves puzzles.
24. Kirby and the Forgotten Land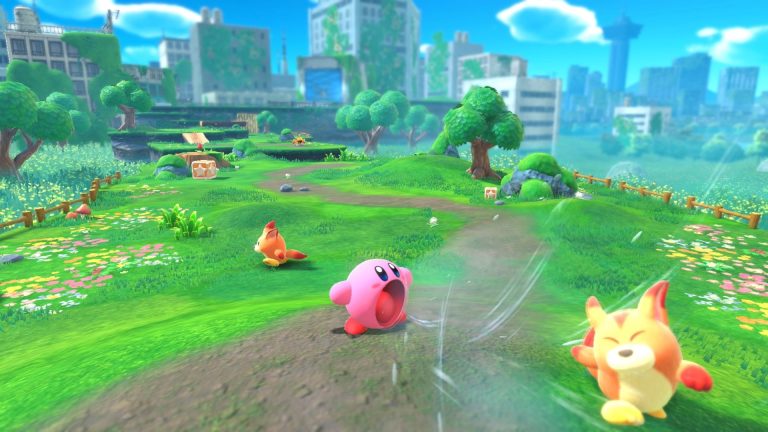 Kirby is one of the few Nintendo mascots that never truly made the transition from 2D to 3D. At least, not until the release of Kirby and the Forgotten Land in 2022. This 3D platformer isn't the most challenging title on this list, but what it lacks in difficulty, it easily makes up for in creativity. Watching Kirby swallow objects several times his size never gets old and solving problems by turning into a big rig, a vending machine, or a flight of stairs is a delight. Then there are the evolutions of the copy abilities, which make Kirby a more formidable force than ever.
23. Neon White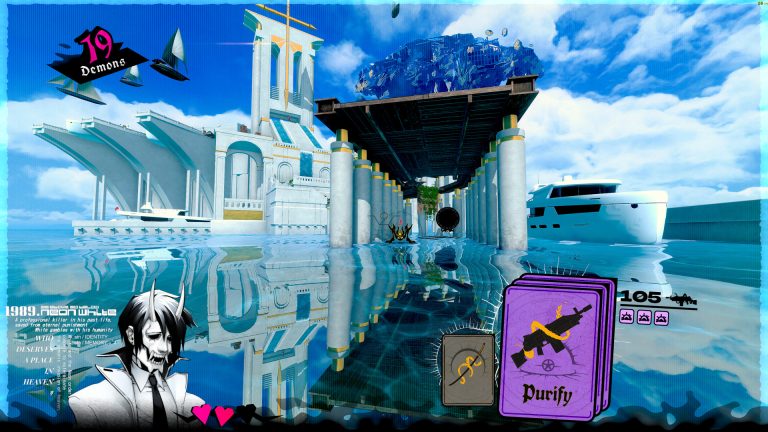 Neon White is the fastest game I've ever played. You are an assassin competing against other demon slayers for a chance to escape hell. Every level is a blazing-fast time trial, many of which can be completed in seconds, but in order to reach the end, you'll have to use your "soul cards," which double as weapons, to dispatch foes while bolting through the environment at light speed. It might take a few tries to reach the end of the levels in record time, but learning the levels and refining your skills is what makes Neon White such a joyfully replayable game.
22. Cadence of Hyrule: Crypt of the NecroDancer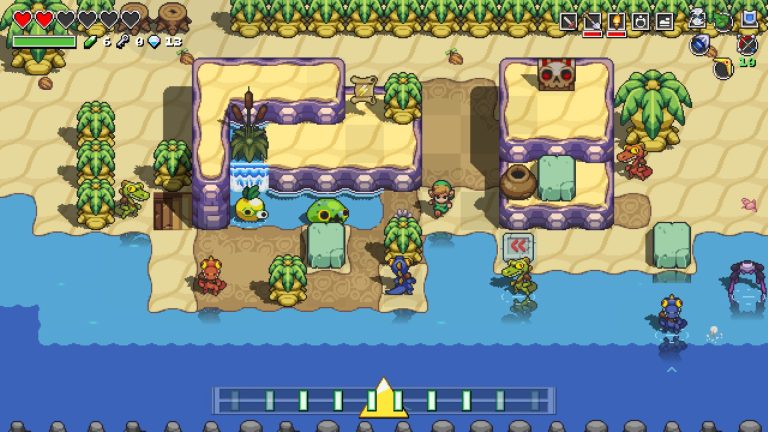 This rhythmic action-adventure game is a spinoff of the brilliant Crypt of the NecroDancer and one of my favorite 2D Zelda titles of all time. Just like in Crypt of the NecroDancer, you'll move, attack, block, and use items in time with the beat of the music. The twist here is that you're now dancing through Hyrule as Link and his allies, battling Moblins, Poes, Octoroks, and more while exploring procedurally generated dungeons. Nintendo has become a bit less precious about its iconic properties in recent years, and this is a prime example of why that's a good thing.
21. Celeste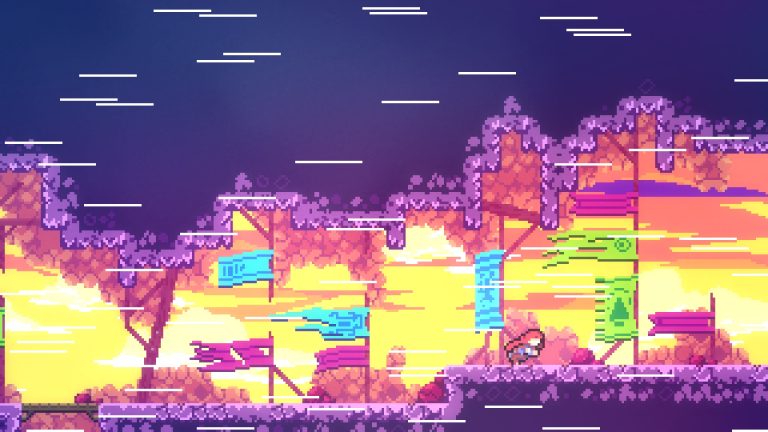 One of the best 2D platformers of this generation, Celeste's gorgeous pixel art is perfect for the display of the Switch. Every screen is a fresh, tight platforming challenge as you jump, dash, and climb your way up the mountain. The soundtrack is amazing, the story is poignant, and the super tough B-side chapters will kick your butt.
20. Xenoblade Chronicles 3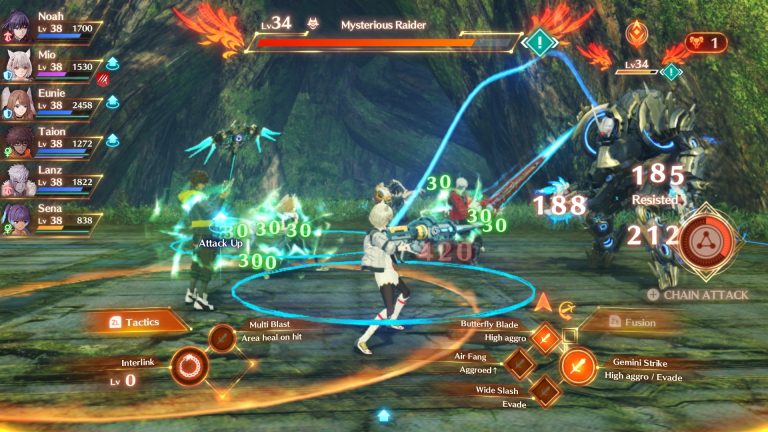 If you're looking for a deep, lengthy, story-driven Switch RPG to dig your teeth into, Xenoblade Chronicles 3 is your best bet. Over 150 hours (!), this jaw-dropping sequel will take you all over the world of Aionios, where the nations of Keves and Agnus are locked in a perpetual war. During your journey, you'll fight hordes of fantastical enemies, team up with a host of interesting allies, and gather more items than you'll know what to do with. And if you're still itching for more melodrama once the story ends, check out the DLC, Future Redeemed.
19. Tunic
Every once in a while, an ambitious indie game comes around and knocks our collective socks off. That's precisely what Tunic did when it launched in 2022. In development for over seven years, this Zelda-like action-adventure game hides a trove of secrets beneath its cute, polygonal exterior. As you solve puzzles and topple dangerous foes, you'll collect pages from the game's manual containing hidden details you might never have uncovered otherwise.
18. Pokémon Legends: Arceus
There are plenty of Pokémon games on the Switch, from reimagined classics like Let's Go Pikachu and Brilliant Diamond to the new generations of Sword/Shield and Scarlet/Violet, but no other game breaks the mold like Pokémon Legends: Arceus. In this open-world adventure, you finally have full control of your character. You can aim and throw Poké Balls, hide in bushes to sneak up on unsuspecting wild Pokémon, and run for your life when an especially dangerous species spots you. It's an exciting foundation that fans hope Game Freak builds on.
17. Octopath Traveler II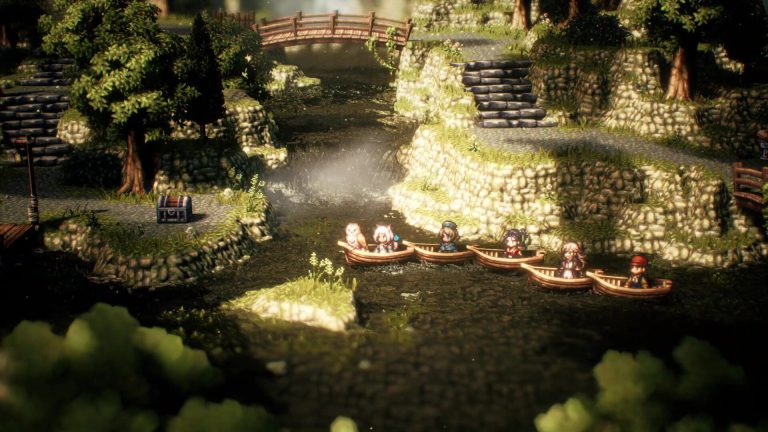 Octopath Traveler pioneered the HD-2D art style in 2018, and five years later, Octopath Traveler II might have perfected it. This turn-based RPG from Square Enix features eight playable travelers, each with their own abilities and origin stories to discover as they explore the land of Solistia. You have more freedom to build your characters this time around with revamped jobs and skills, and the world is more immersive with voice acting and a day-night cycle.
16. Mario + Rabbids Kingdom Battle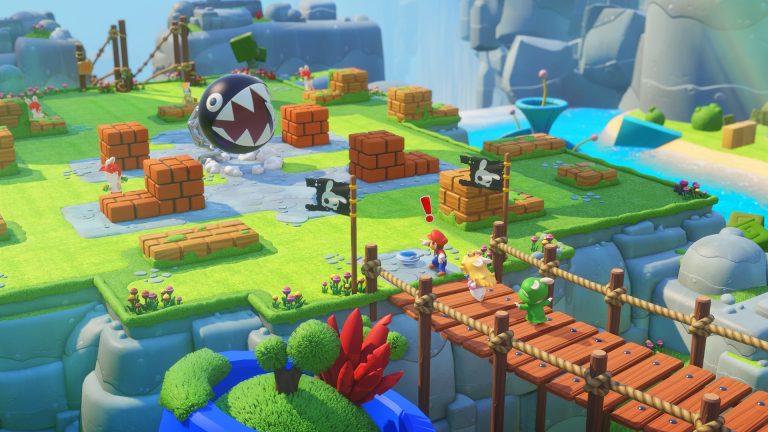 The unlikely pairing of Mario + Rabbids Kingdom Battle sees the heroes of the Mushroom Kingdom team up with Ubisoft's Rabbids in a turn-based tactics game where Mario wields a gun. If you're a fan of the XCOM franchise but wish it was more kid-friendly and colorful, this is the game for you. The fact that this game exists at all is still somewhat astounding, but even more surprising is that it's a genuinely great addition to this underserved genre.
15. Vampire Survivors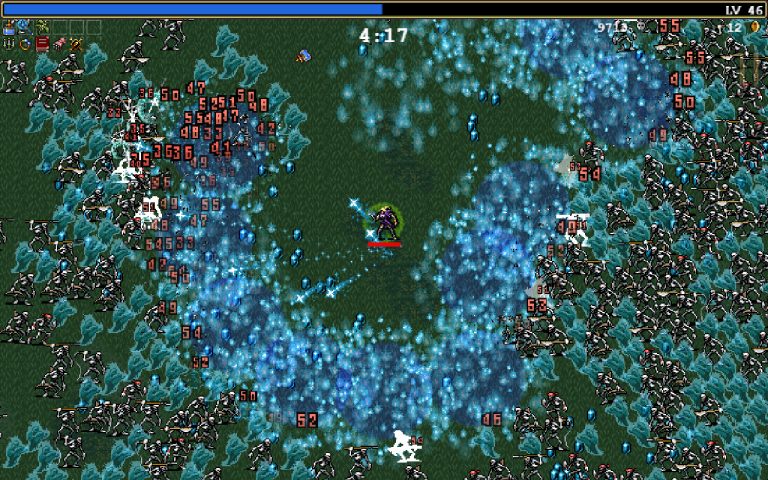 If there's one game worth having on every device you own, it's Vampire Survivors. This roguelike bullet hell shooter is deceivingly simple, tasking players with picking a character and moving them around the screen as they automatically fire projectiles at enemies that flood the screen. But the more you play, the more characters, maps, and items you unlock, and the longer you'll survive in future runs. Plus, it's only $4.99.
14. Bayonetta 2
Once a Wii U exclusive, Bayonetta 2 was fortunately revived for the Switch alongside its prequel in 2018. This action-adventure game from PlatinumGames follows an incredibly capable witch who uses pistols, whips, hammers, flamethrowers, and poison bows to dispatch angels and demons that get in her way. Every encounter in this game is somehow more ludicrously entertaining than the last, and pulling off combos never gets old.
13. Persona 5 Royal
One of the best RPGs of the last two generations finally made its way to Switch in late 2022. Persona 5 is two games in one, combining a social simulation game in which you go to school, make friends, and go on dates in Tokyo with a turn-based RPG full of dungeon crawling, leveling up, solving puzzles, and saving adults from themselves by stealing malevolent intent from their hearts. Persona 5 Royal is an enhanced version of the game that adds a new Phantom Thief that can join your team, a new Palace to conquer, and a third semester to complete.
12. Hollow Knight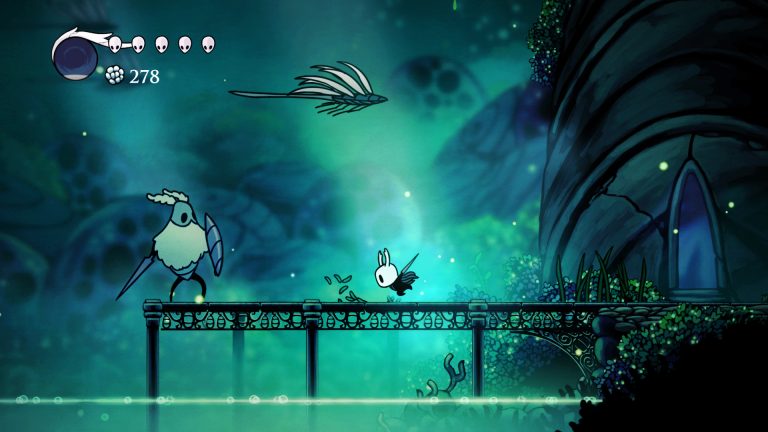 Even including the actual Metroid and Castlevania series, this might be the best side-scrolling action-adventure "Metroidvania" game of the last decade. Expertly balancing difficulty and fun, Hollow Knight forces you to learn enemy attack patterns and figure out where to go next with minimal direction while rewarding you with incredibly satisfying boss fights and an unmatched sense of discovery. As you power up, the world around you grows more dangerous, but the only way to find out the secrets of Hallownest is to press forward.
11. Stardew Valley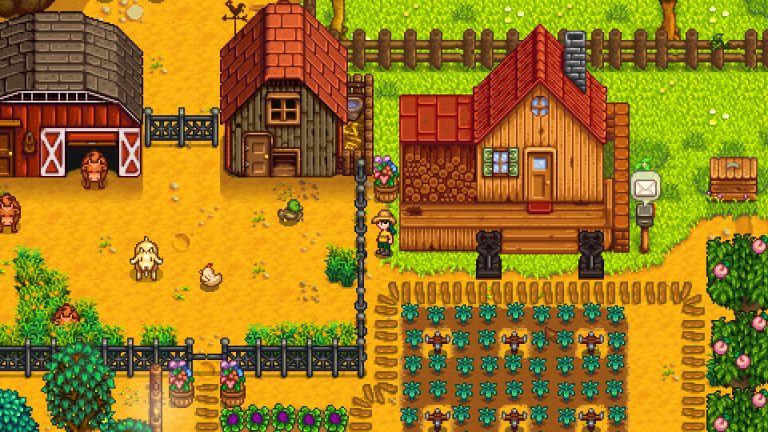 Most of the games on this list heavily feature combat, but if you're looking for the ultimate cozy game for your Switch, you can't go wrong with Stardew Valley. This farm and life simulator gives you the chance to start your own farm where you can grow crops, raise animals, decorate your home, and even get married and have children. Seven years after its debut, the game is still receiving updates, and these updates have added major features such as new locations, new characters, new farm layouts, new events, and online four-player co-op.
10. Metroid Dread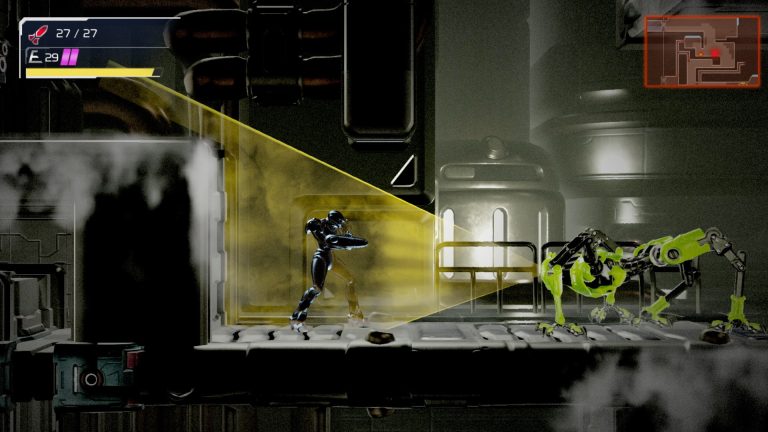 True to its name, Metroid Dread is the most nerve-wracking, anxiety-inducing game on this list. The first original side-scrolling entry in the series in over a decade and the conclusion to the story that started in 1986's Metroid, Dread is a towering achievement. Once again, Samus is stripped of her powers and has to traverse a treacherous planet to reacquire her weapons and items. Dread also puts an emphasis on stealth, as Samus has to avoid being caught by nearly indestructible robots that never stop hunting her until they are destroyed.
9. Hades
The "roguelike" subgenre of video games, which typically involves the player character starting over from scratch when they die, has been around for years, but Hades feels like its culmination. Hades puts you in the shoes of Zagreus, the son of Hades, and asks you to escape hell with one of six weapons. As you journey through the layers of hell, your weapon gets stronger, as do the enemies. You will fail and fail and fail, but it will never get old, and even once you finally succeed, you'll discover that the true journey has only just begun.
8. Super Smash Bros. Ultimate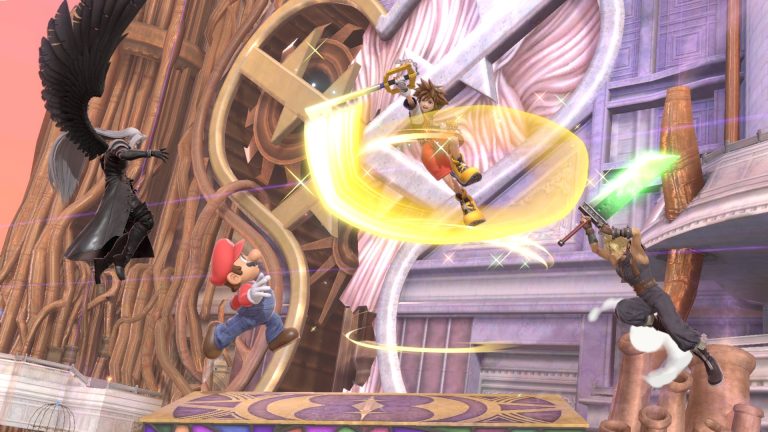 I'm not sure there's ever been a more appropriate tagline for a game than the one for Super Smash Bros. Ultimate: "Everyone is here!" With all of the DLC, there are over 80 fighters from 40 different game series in Ultimate, including Sonic, Mega Man, Solid Snake, Pac-Man, Banjo and Kazooie, Sora, and Minecraft Steve. This game is so impressive that it's genuinely difficult to imagine Nintendo ever topping it. In the meantime, Switch owners can duke it out with just about any video game character imaginable on dozens of chaotic stages.
7. Super Mario 3D World + Bowser's Fury
Super Mario 3D World is the follow-up to the equally spectacular Super Mario 3D Land for the 3DS. They mash up the 2D and 3D Mario games by allowing Mario to move in any direction while the camera stays fixed. Otherwise, it's relatively traditional, but there are new powers and several playable characters, each of which controls differently. This was originally a Wii U game, but the Switch version also includes a new game called Bowser's Fury, which tosses Mario into a fully 3D open world full of challenges to complete and items to collect.
6. Animal Crossing: New Horizons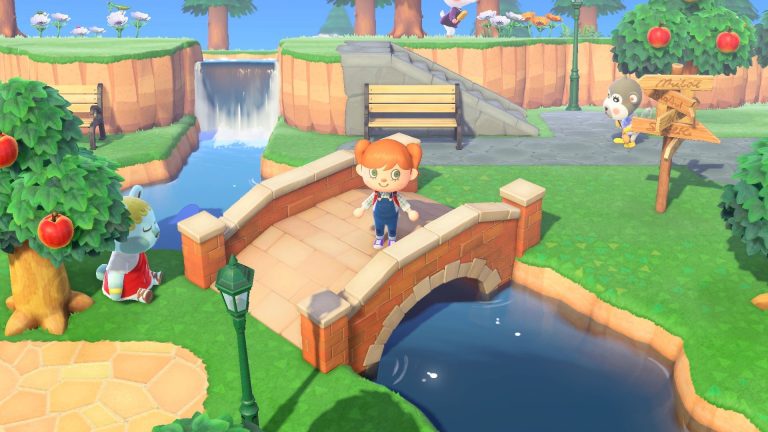 It's hard to separate Animal Crossing: New Horizons from the fact that it was released at the beginning of a viral pandemic. That aside, it's yet another example of Nintendo building upon a franchise while keeping what worked. New Horizons brings you to a desert island where you have to build a home and make a life for yourself, but this time around, you have more freedom to terraform the landscape, place houses and businesses wherever you like, and decorate the town as you see fit. It's also easier than ever to invite your friends to visit your town.
5. Mario Kart 8 Deluxe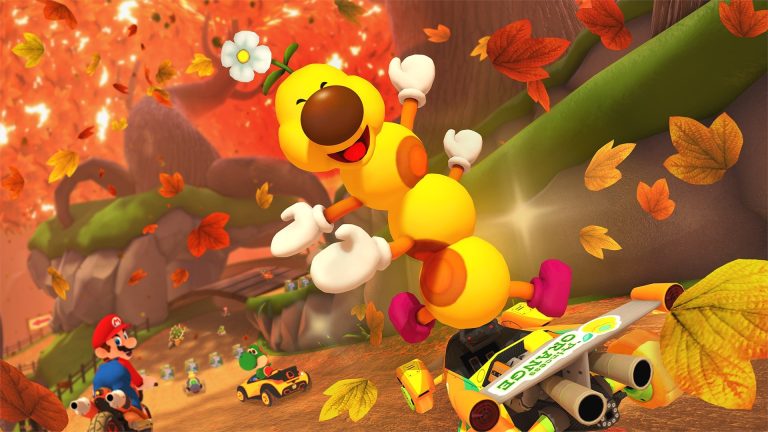 There are a few Wii U ports on this list, but Mario Kart 8 Deluxe has taken on a life of its own since hitting the Switch. While the base game features 42 racers and 48 courses, the Booster Course Pass has added 48 more courses while expanding the roster to include Birdo, Petey Piranha, Wiggler, and more. As desperate as many fans are for Mario Kart 9, it's hard to imagine how Nintendo will top this enormous (and growing!) remaster for the Switch.
4. The Legend of Zelda: Breath of the Wild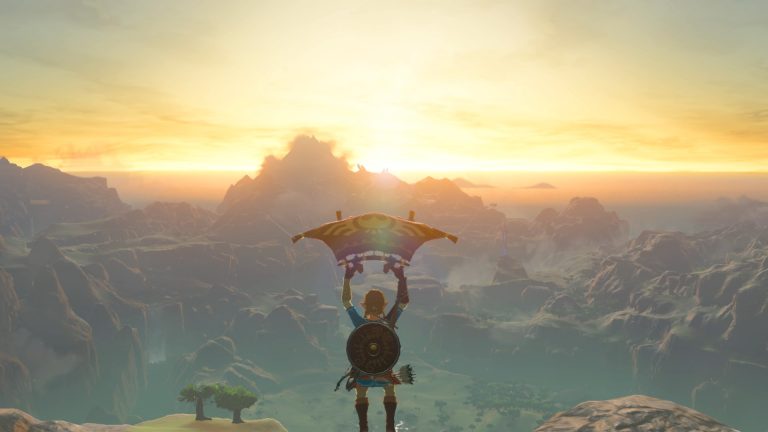 The only reason that Breath of the Wild isn't the #1 game on this list is because Nintendo showed us how much more meat was still on the bone in Tears of the Kingdom. That said, The Legend of Zelda: Breath of the Wild remains a towering achievement, successfully dumping the tried and true formula of the series in favor of a wide-open world with hundreds of dangerous foes to vanquish and even more secrets to uncover. Chances are that even if you've been playing Breath of the Wild since 2017, you still haven't seen everything it has to offer.
3. Super Mario Bros. Wonder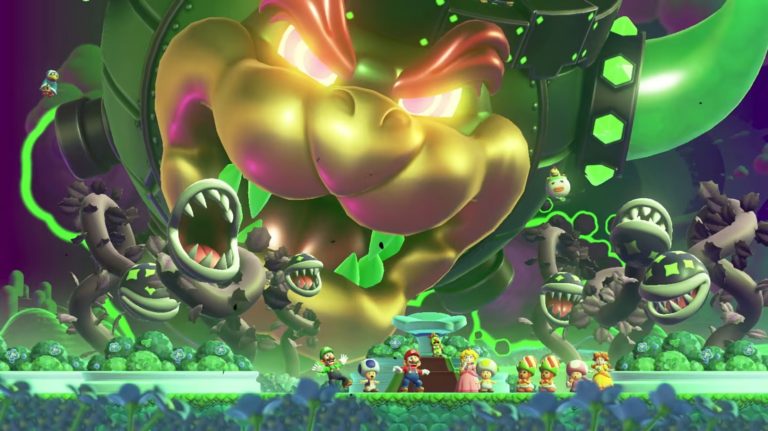 The imagination on display in Super Mario Bros. Wonder is almost overwhelming. There have been several new 2D Mario games in the last 15 years, but they all pale in comparison to Wonder, which recaptures the magic of the original NES and SNES games while refreshing the formula with wild new power-ups, riotous levels, and more than a pinch of hilarity. Every idea that made it into this game was a great one, and it's a must-have for the Switch.
2. Super Mario Odyssey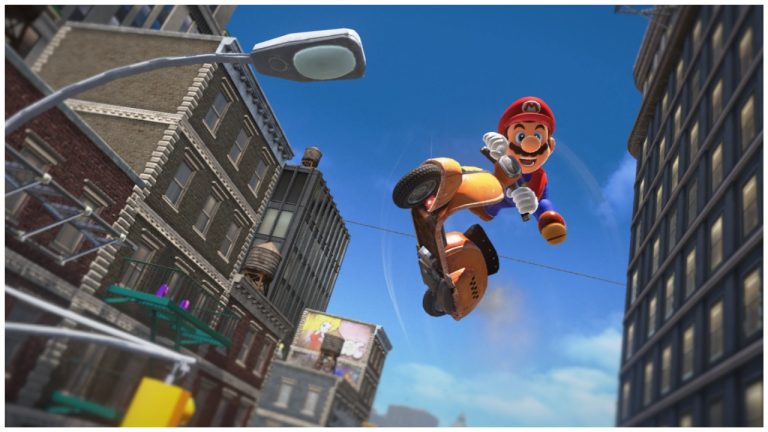 All these years after it launched in 2017, Super Mario Odyssey is still the best Mario game. I'm aware that there are countless old-school gamers who will disagree, but it's astounding how well this game holds up six years later. The worlds are bright, poppy, and expressive, the setpiece moments scattered throughout the game are genuinely impressive, and it's mind-boggling just how much there is to do. And Cappy is so much more than a gimmick, giving the developers the freedom to turn Mario into anything they want to surprise and delight the player.
1. The Legend of Zelda: Tears of the Kingdom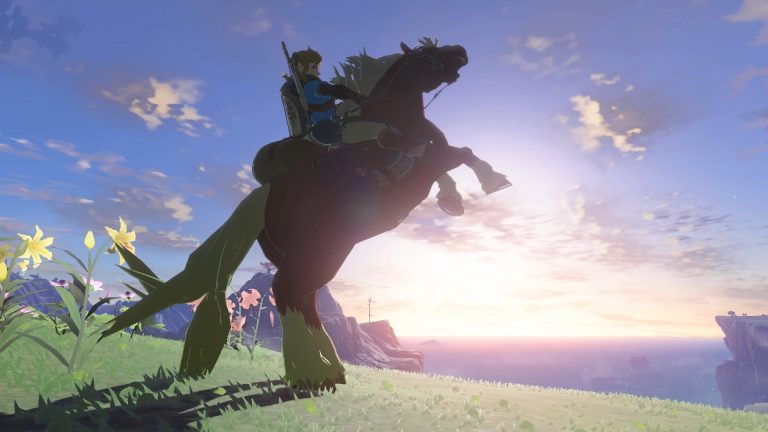 I'm not sure there's anything more to say about Tears of the Kingdom that hasn't already been said. It's nothing short of a masterpiece, improving upon everything that made Breath of the Wild so special while expanding the map upwards and downwards with mysterious islands in the sky and a whole new world underground. Link has a fresh suite of abilities that allow him to build contraptions and vehicles, ascend through solid ground, fuse weapons, and more. Even the story is more impactful and propulsive than what we're used to from a Zelda game. This is a playground that you could explore for a hundred hours and barely scratch the surface. This late in the Switch's life cycle, it's hard to imagine any game knocking Tears off the top spot.