Black Mirror, the cult favorite Netflix series that's played with our ideas about the future of humanity and technology in all kinds of weird and twisty ways, returns to the streaming giant next week for a sixth season. And ahead of the release of the season's five new episodes on June 15, Black Mirror showrunner Charlie Brooker has shared a pretty interesting admission: Befitting the era of generative AI, he actually played around a bit with ChatGPT to see if it could write an episode of the series.
Why not, right? An AI-penned episode of the series that first debuted on the British Channel 4 network back in 2011 would be so on-brand for Black Mirror that I can see why he thought it was worth a try. And it falls right in line with creators using AI these days to produce everything from realistic-sounding new Beatles songs to stunning artwork. Striking Hollywood writers, meanwhile, are worried enough about all this that they're currently pushing the industry to put limits in place on the use of AI so that writers' jobs aren't impacted.
Based on Brooker's experience, however, it doesn't seem like any of the scribes need to worry too much — at least, in the short term.
The Black Mirror creator went so far as to lament that what ChatGPT came up with after he asked it to generate an episode storyline was pretty terrible. Continued Brooker, in an interview with Empire: "The first thing I did was type 'generate Black Mirror episode' and it comes up with something that, at first glance, reads plausibly, but on second glance, is sh*t. Because all it's done is look up all the synopses of Black Mirror episodes, and sort of mush them together.
"Then if you dig a bit more deeply you go, 'Oh, there's not actually any real original thought here.'" Obviously, he decided not to use what the AI came up with.
So that's that for now, I guess. I have no doubt, though, that the technology will improve to the point that we get there, or close to there, eventually (for fun, I even tried my own hand at this, asking ChatGPT to come up with a real ending to Netflix's cancelled-too-soon series Warrior Nun). As for what we are getting next from Brooker's show, we've included the snippets of the description below that Netflix has released for each of Black Mirror's forthcoming episodes.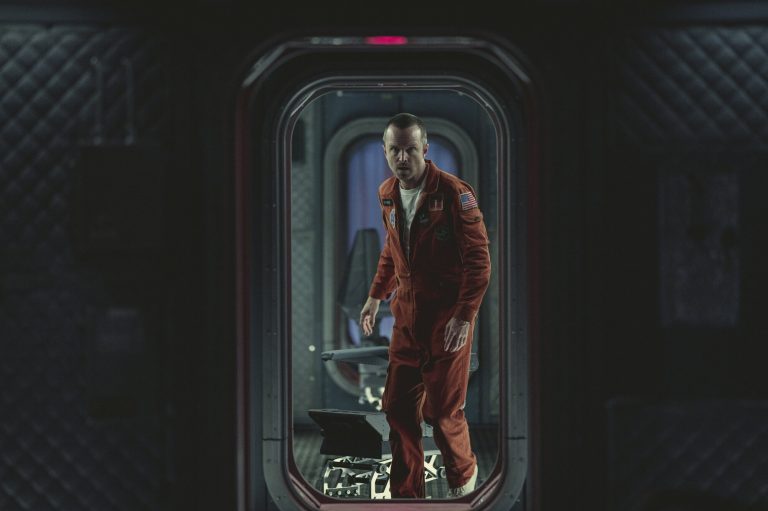 Episode 1, Joan is Awful: "An average woman is stunned to discover a global streaming platform has launched a prestige TV drama adaptation of her life — in which she is portrayed by Hollywood A-lister Salma Hayek."
Episode 2, Loch Henry: A young couple travels to a sleepy Scottish town to start work on a genteel nature documentary — but find themselves drawn to a juicy local story involving shocking events of the past.
Episode 3, Beyond the Sea: "In an alternative 1969, two men on a perilous high-tech mission wrestle with the consequences of an unimaginable tragedy."
Episode 4, Mazey Day: "A troubled starlet is dogged by invasive paparazzi while dealing with the consequences of a hit-and-run incident."
Episode 5, Demon 79: "Northern England, 1979. A meek sales assistant is told she must commit terrible acts to prevent disaster."