The Beatles, arguably the greatest rock group of all time, split up in 1970 amid acrimony and intense business pressures. Since that time, two members of the quartet have also died (George Harrison, from cancer in 2001, and John Lennon, murdered by a deranged fan in 1980). Nevertheless, thanks to the increasingly creative potential of artificial intelligence — which people are now using to produce everything from parody movie trailers to hyper-realistic photos and music — Beatles fans like me can get a small taste of what it might have been like had the Fab Four either stayed together, or gotten back together, to produce new music.
For years, The Beatles' story has always been frozen in amber, ending with the magisterial swan song album of Abbey Road. From there, the musicians splintered off into solo careers — and it's here where our AI-based look into one of the most fascinating "what ifs?" in music history begins.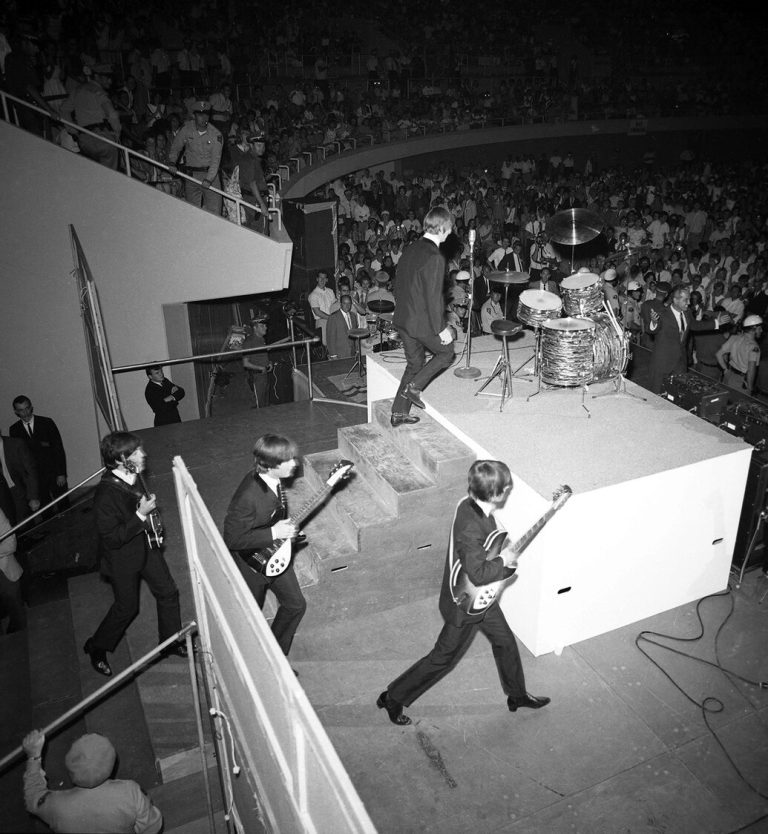 First up, fellow Beatles fans, we'll listen to AI-generated covers of how John Lennon and Paul McCartney might have sounded singing one of the other's songs. The two songs are Junk, a gorgeous acoustic ballad from Paul's first solo album, and John's classic Imagine.
Thanks to AI, here's what it might have sounded like if John, instead of Paul, had sung the latter's gorgeous tune about "the sign in the shop window" and the "junk in the yard."
While you're probably still reeling from hearing our faux John's take on one of the most beautiful melodies Paul ever wrote, now we'll flip the script and use AI to see what it might have sounded like had Paul, instead of John, recorded the landmark ballad Imagine.
For all of these recordings, by the way, it should go without saying that they're not perfect. In fact, there are even one or two slightly glitchy moments in Imagine, below, as well as moments where it sounds less like Paul singing alone but more like Paul and John together. Still, to this Beatles fan at least, it's fascinating stuff. Just suspend your disbelief for a moment and let yourself "wake up to the sound of music."
I've got three more songs to include here, wherein AI now imagines how The Beatles might have sounded singing other groups' songs. And then, to wrap things up, the piece de resistance is the use of AI to actually finish an incomplete Beatles demo, so you'll definitely want to stick around all the way to the end.
Moving right along: God Only Knows is generally regarded as one of if not the greatest Beach Boys song of all time, on the basis of its gorgeous melody and sublime harmonic structure. Here's how it might have sounded if it was The Beatles singing, instead. Tell me this is not a spookily accurate Paul McCartney singing the verses:
For a more modern sound, we turn next to Oasis, the '90s-era Britpop kings who made no effort whatsoever to hide their idolization of The Beatles. Thanks to AI, we can now imagine, no pun intended, what it might have sounded like had John, rather than Oasis frontman Liam Gallagher, provided the vocal for Wonderwall. Also, a caveat about this one:
This one is probably the least perfect, in my opinion, of the tunes included in this post, in that it sounds like the singer is a John impersonator rather than John himself. I was still blown away, nonetheless, at the overall effect.
Last but not least, we've now arrived at what's really an all-new Beatles song, which we can enjoy thanks to the magic of AI.
Watching Rainbows was an unfinished fragment of the song that materialized during The Beatles' Get Back sessions in 1968. A song that we can now enjoy in a fully polished and finalized form, imagining how it might have sounded on a modern Beatles album while also never forgetting the group's reminder that all you need is love (plus, as we now know, the power of AI).