After the Netflix original movie Murder Mystery starring Jennifer Aniston and Adam Sandler first debuted back in 2019, the streaming giant wasted no time in proclaiming that this release had the biggest opening weekend of any Netflix movie up to that point — drawing what the streamer said was 30.8 million views in the movie's first three days of streaming availability.
Four years on, Netflix is now getting ready to drop a sequel on us, with Sandler's and Aniston's Nick and Audrey Spitz teaming up again on another murder mystery following their anniversary last time on the Orient Express that led to their solving the murder of billionaire Malcolm Quince.
Murder Mystery 2 trailer and release date
Murder Mystery 2 will hit the streamer on March 31, and on Monday, Netflix released the movie's first trailer, which sets the stage for what's to come.
In the original Murder Mystery movie, Sandler plays a New York City cop who takes his wife on a trip to Europe that he's been promising her for years. On the flight, they meet someone who introduces them to an aging billionaire who ends up getting murdered, leaving the New York couple as the primary suspects.
The original movie was roundly panned, in spite of pulling in sufficient viewership that Netflix decided a sequel was in order. On Rotten Tomatoes, for example, Murder Mystery currently enjoys a 44% critics' score and a 43% audience score (based on more than 1,000 user ratings). "I never write reviews but I was so excited about this whodunnit movie, and it was one of the if not the worst movie I ever saw," one Rotten Tomatoes reviewer lamented.
"The humor was terrible, over the top, and really didn't match the movie genre. 1.5 hours wasted really."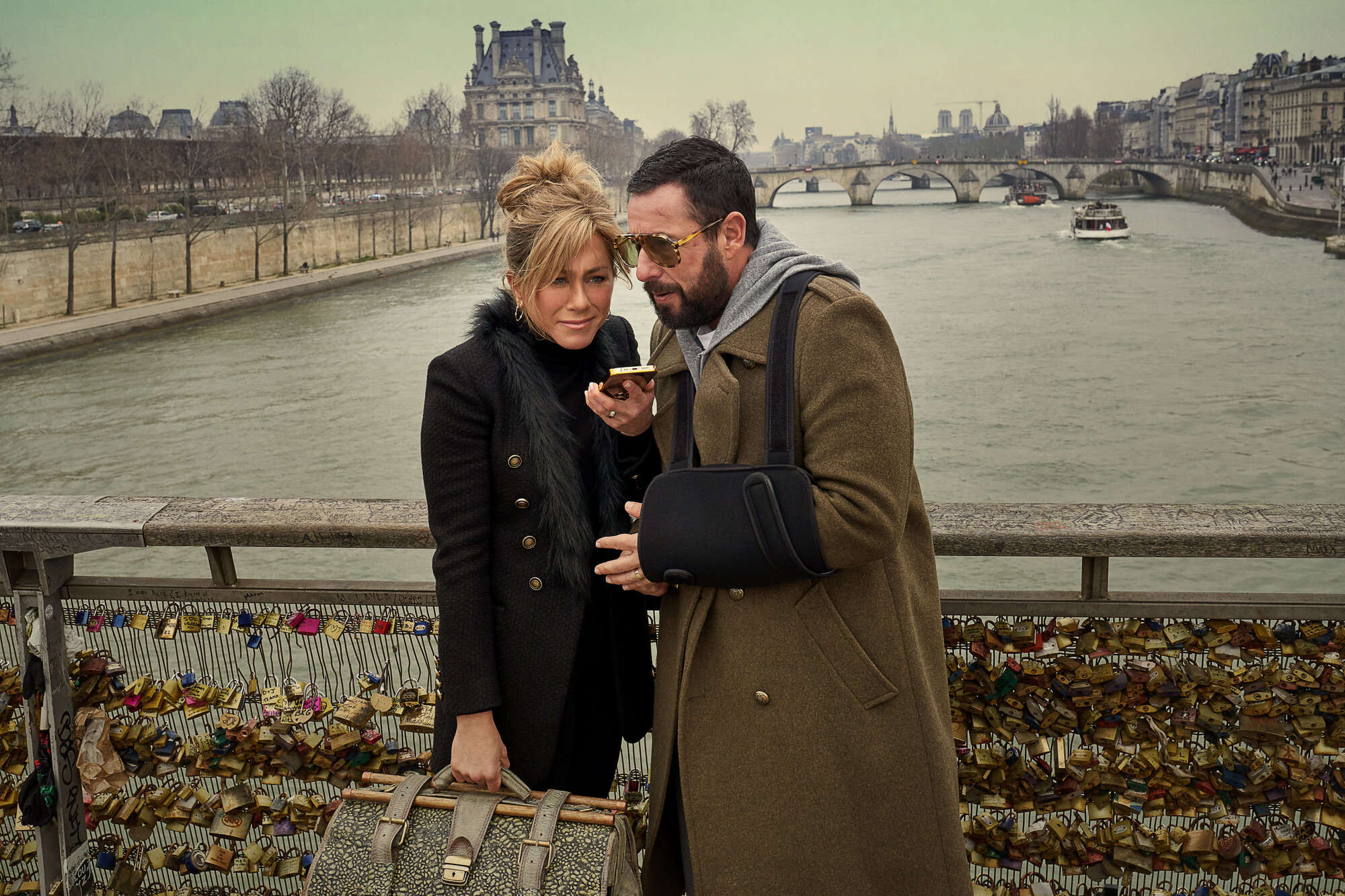 The cast, story, and more
The Murder Mystery 2 cast includes Adeel Akhtar and John Kani reprising their roles as Maharaja Vikram Govindan and Colonel Ulenga. Also joining them are Mark Strong, Mélanie Laurent, Jodie Turner-Smith, Kuhoo Verma, Enrique Arce, Dany Boon, and Zurin Villanueva.
From Netflix's official logline for the new movie:
"Now full-time detectives struggling to get their private eye agency off the ground, Nick and Audrey Spitz find themselves at the center of an international abduction when their friend the Maharaja is kidnapped at his own lavish wedding."
The Spitzes are now full-time detectives in Murder Mystery 2, and their goal of finding and bringing home the Maharaja comes amid the couple dealing with their own business struggles. In real life, speaking of struggles, Murder Mystery 2 will almost assuredly find a huge audience on Netflix and give the streamer yet another hit Adam Sandler movie (along with previous titles like the sports drama Hustle).