The best Marvel movies of the past few years (which encompasses all of Phase Two and some of Phase Three) haven't looked much like Marvel movies at all.
Guardians of the Galaxy was an intergalactic adventure film, Ant-Man was a small-scale heist film and Doctor Strange, which arrives in theaters next week, feels like a grown-up Harry Potter film mashed up with Inception.
Although Civil War and Iron Man 3 were entertaining and worthwhile additions to the Marvel Cinematic Universe, nothing has expanded it quite like Doctor Strange.
DON'T MISS: The 7 biggest announcements from Microsoft's October event
Marvel's ability to introduce us to and make us care about characters with whom we are only faintly familiar cannot be overstated. Going into Doctor Strange, I knew only bits and pieces about the character's origins, his powers and his connections with the larger Marvel universe. And yet, two hours later, I not only feel like I know the character intimately, but I want to spend more time with him.
Much like Tony Stark, Stephen Strange (Benedict Cumberbatch) never stops working. As a brilliant and renowned neurosurgeon, he cares more about his work than the people closest to him (much less the people he's actually working on).
So when he suffers a tragic, potentially career-ending injury, there's only one person there to help get him back on his feet: colleague and former lover Christine Palmer (Rachel McAdams). Their dynamic shifts dramatically throughout the movie, but despite the fact that their strained relationship is more window dressing than anything else, the two actors play well off of one another.
But this isn't a love story — it's an origin story, and possibly the studio's strongest since Iron Man. After trying and failing to restore full use of his hands through traditional means, Strange goes off in search of a mysterious location known as Kamar-Taj, where at least one other man with a hopeless diagnosis had miraculously recovered from his injury. But rather than a healing center at Kamar-Taj, Strange finds a training grounds for would-be sorcerers.
After some convincing by The Ancient One (Tilda Swinton), Strange agrees to study within the sacred city, learning the ways of magic alongside other trainees. He becomes increasingly curious about the history of Kamar-Taj and its purpose, and eventually learns that sorcerers are the only thing standing between our planet and the mystic forces of the multiverse that seek to do it harm.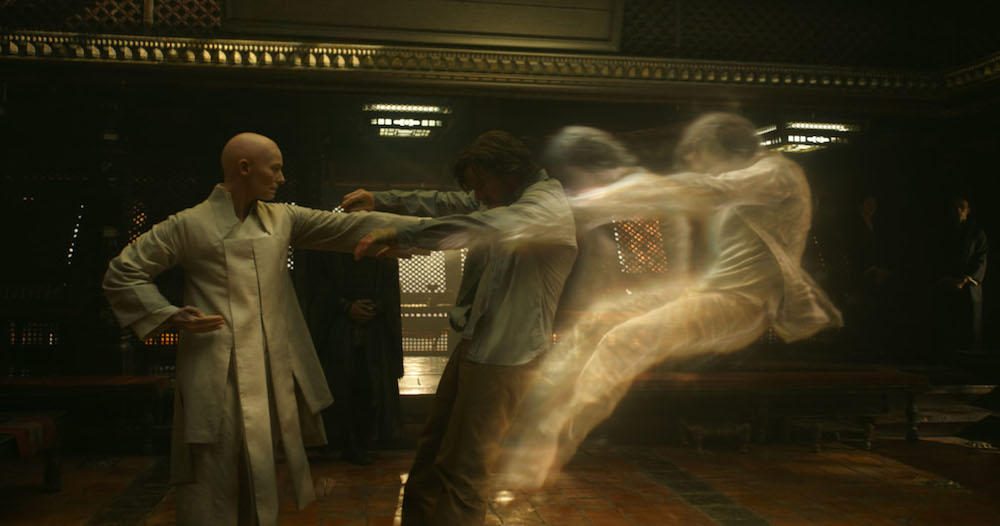 Those forces soon make themselves known, and what follows are some of the most compelling, mind-bending and impressive action sequences in any Marvel movie to date. Using their mystic powers, the sorcerers are able to manipulate time and space, project their astral forms from their bodies and fold cities in on themselves. With some of the most stunning visual effects in recent memory, Doctor Strange promises to be the spectacle of the holiday season.
Although some of the jokes fall flat and the brisk pace of the film might give you whiplash, Doctor Strange is an incredibly fun adventure, a rewarding tale of redemption and my favorite Marvel movie since Guardians of the Galaxy.