Inspired by Beats' recent campaign The King and The Viking, Apple's headphones subsidiary is partnering with EA to launch an exclusive permanent Erling Haaland item in FC's Ultimate Team with a custom-digital, Haaland-inspired Beats Studio Pro Vijking vanity in VOLTA Football.
You can earn these rewards if you play EA SPORTS FC 24 by November 1st. This Beats x EA SPORTS FC collaboration campaign spot was built entirely within EA'S proprietary Frostbite engine to celebrate Haaland, FC's first-ever cover athlete and Beats' most recently announced brand ambassador.
In addition, by December 2023, players on FC 24 Player Carrer mode can purchase virtual Beats headphones with their in-game salaries to earn Personality Points and elevate their performance in-game.
Further along in their career, players can also become Beats Ambassadors for additional salary and in-game PlayStyle benefits. In Manager Career mode, players will be able to assign Beats-inspired kits to their custom-created clubs.
Alongside these features, Beats also released a campaign with Erling Haaland, both as an FC 24 player and the company's ambassador, which is pretty nice.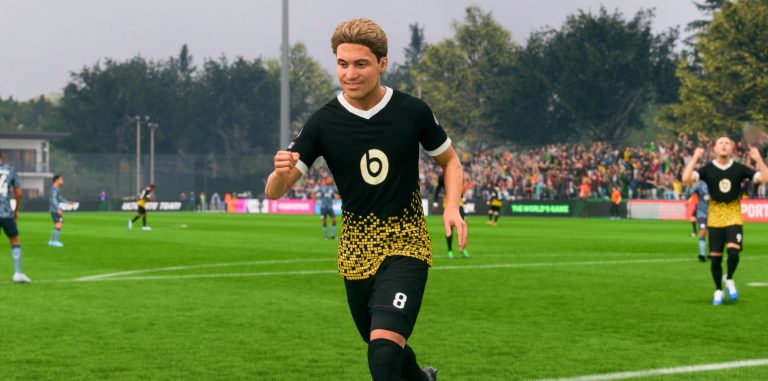 Beats Studio Pro headphones were released in July. These are Apple's first headphones with lossless support, and they are a throwback to 15 years of the Beats Studio brand.
Beats says Studio Pro offers next-level audio fidelity, fully adaptive Active Noise Cancellation and Transparency modes, Personalized Spatial Audio with dynamic head tracking, Ultra Plush leather cushions, up to 40 hours of battery life, Lossless Audio via USB-C, and enhanced call performance.
Although it doesn't have a custom Apple chip, such as the H1 or H2, Beats says this device's "custom acoustic platform delivers an immersive listening experience. Each custom 40mm drive has been engineered for optimal clarity, with near-zero distortion even at high volume.
BGR has reviewed Studio Pro and recently published some tips and tricks to master your usage of these headphones. Watch the company's campaign in partnership with EA SPORTS below.