May has proven a satisfyingly packed month of big Netflix releases, giving us everything from the massive Queen Charlotte (which is on track to break into Netflix's all-time biggest Top 10 TV ranking) as well as returning favorites like Selling Sunset (Season 6), plus new movies like The Mother and McGregor Forever. And the coming week will prove just as crowded with tons of big new releases from the streaming giant — including Arnold Schwarzenegger's TV debut — the highlights of which we'll get into below, to hopefully give you some ideas about what you want to put on your own watch list next.
New Netflix series Fubar
As far as the first of the upcoming week's Netflix releases I want to highlight — here's the thing. Work has been piling up. I'm busy and stressed up to my eyeballs. And as far as the streaming content I choose to enjoy, every new Netflix release that I binge doesn't need to be The Crown or Stranger Things. Am I going to watch the new action-comedy Fubar, knowing that it stars the hero of Kindergarten Cop and the title of which practically begs critics to poke fun at it?
Look, it's the former California governor's debut in a TV series. Of course, I am.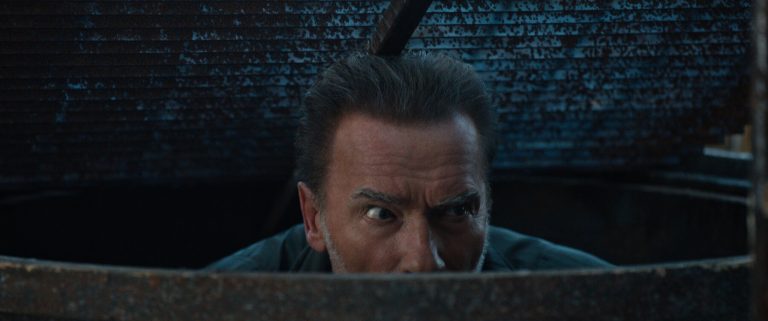 Fubar, which hits Netflix on May 25, also conveniently comes just a few weeks before Netflix drops a three-part documentary, titled simply Arnold and which explores the life of the "Austrian Oak." In the 8-episode Fubar, the 75-year-old Terminator star and father-in-law of Guardians of the Galaxy's Chris Pratt portrays a CIA operative on the verge of retirement who discovers a family secret.
It's one of those back-into-the-field-one-last-time kinds of things, wherein the characters are set against a backdrop of family dynamics, mixed with global espionage, action, and humor. Schwarzenegger both stars in and executive-produces this Netflix release, along with showrunner Nick Santora.
Old habits die hard, and so, apparently, do grizzled and aging action stars.
More new Netflix releases on my watch list
As for what other releases are coming to Netflix over the upcoming week, other worthwhile new titles include everything from comedy standup to documentaries, as well as a Tarantino-inspired World War II film.
Wanda Sykes: I'm an Entertainer: The always uproariously funny Wanda Sykes, for example, is back for her second hour-long Netflix comedy special. Per the streamer, "From the challenges of raising Gen Z teens to the dilemmas of being a liberal in a hyper-charged political climate, Sykes, renowned for her social commentary, delivers her insightful and ferocious wit and candor audiences have come to know and love." Release date: May 23.
Victim/Suspect: Fans of Netflix's deep library of true-crime content will definitely want to check out this release from Emmy-winning reporter Rachel de Leon, in which she investigates a series of sexual assaults. A crime that's awful enough on its own, but here the victims ended up being charged with crimes.
The young women in this Netflix film tell the police they've been sexually assaulted, yet one by one they're charged with making a false report, arrested, and even imprisoned by the system they thought would bring them justice. Release date: May 23.
MerPeople: In my opinion, one of the areas in which Netflix delivers the most consistently compelling content is on the documentary front. There are, quite frankly, too many examples to count at this point wherein a story looks completely bonkers on paper — gay, bigamist meth user caught up in a murder-for-hire plot in the world of big cat breeding sound familiar? — and it turns out to be a massive hit on the streamer. I'm not saying MerPeople will end up replicating the buzz of Tiger King, but the strangest-sounding Netflix documentaries often turn out to be the most memorable.
In this particular Netflix release, viewers will be introduced to the world of underwater performers, who've turned a love for mermaids into real-world careers. Over four episodes, MerPeople will take its audience from small-town shows in Florida to the crowning of the King and Queen of the Seas in the Bahamas. Release date: May 23.
A German-language homage to Inglourious Basterds? Yes, please!
Finally, we come to Blood & Gold — a Netflix release that comes at a time when World War II films are kind of having a moment. Specifically, WWII films that revel largely in just seeing how many Nazis can be butchered onscreen by the time the credits roll.
Just a few weeks ago, for example, I wrote about Sisu — a film with so much gore and dead Nazis that it, in my opinion, out-Tarantinos Inglorious Basterds and basically gives viewers John Wick: The WWII edition. As I said in my review of Sisu, from Finnish screenwriter and director Jalmari Helander: Some things, like watching a horde of Nazis die in all manner of gruesome, extremely bloody ways at the hands of a one-man, John Wick-like killing machine, never go out of style.
You can also say the same thing about Blood & Gold, a movie from filmmaker Peter Throwarth that Netflix will release on May 26.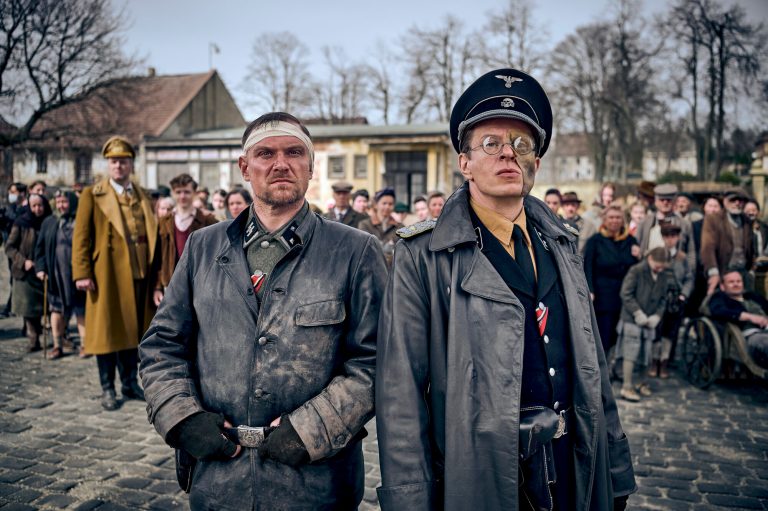 What it's about: The action takes place during the spring of 1945 and introduces us to a German deserter named Heinrich. While on his way home from the front and desperate to see his daughter again, Heinrich stumbles into a marauding band of SS troops — whose leader decides to leave him hanging from a tree. At the last minute, though, a young and courageous farmer named Elsa cuts him down, saving his life.
While Heinrich hides out on her farm, the SS troops antagonize a nearby village by scouring it for hidden treasure. Heinrich and Elsa soon find themselves unwittingly dragged into the hunt for the gold — and into a bloody showdown at the village church.
This Netflix release should do well, especially coming from a German director who's already proven that he knows how to craft a hit Netflix title (his first Netflix movie was 2021's Blood Red Sky). And speaking about Inglourious Basterds as I did above — Throwarth added, in a promotional interview with Netflix, that without the influence of that Tarantino masterpiece, Blood & Gold probably wouldn't exist. I don't know about you, but that's enough to have me massively excited for this one all by itself.