Painkiller, Netflix's new drama about the opioid crisis, has clearly struck a chord with subscribers around the world — so much so that the 6-episode drama from showrunner Noah Harpster is currently the streamer's #1 English-language show in the world. And, honestly, I can't say I'm all that surprised.
I should point out that the show has racked up so much viewership so fast that it actually debuted at the top of Netflix's global Top 10 chart during its first week of streaming availability. And, really, if you paid attention to who's behind the show, you'd have probably seen that coming. For example, the director of Painkiller — which presents the real-world origin story around OxyContin, its drugmaker Purdue Pharma, and the wealthy Sackler family behind that company — is Peter Berg, whose past credits include the superb NBC drama Friday Night Lights.
His co-executive producer, meanwhile, is Eric Newman, who's working on Zack Snyder's upcoming Netflix film Rebel Moon. Furthermore, Newman's involvement in Painkiller is all the more interesting, considering he also previously worked on Narcos, a binge-worthy Netflix drama focused on an entirely different aspect of the drug business.
What else to watch after Painkiller
As for Painkiller — honestly, this story is so massive that one Netflix series, no matter how well-made, could possibly do it justice. Certainly, the right source material was there; the non-fiction works that underpin the series include Patrick Radden Keefe's New Yorker piece "The Family That Built an Empire of Pain," as well as Barry Meier's book "Pain Killer: An Empire of Deceit and the Origin of America's Opioid Epidemic" (both Patrick and Barry also consulted on the series).
Meanwhile, here's what else I'd recommend watching after you're finished with Painkiller to get an even deeper understanding of the events at play here:
Dopesick: This 8-episode Hulu drama with a cast including Michael Keaton, Kaitlyn Dever, and Will Poulter is a near-flawless drama about the very same series of events in Painkiller that went on to pick up 14 Emmy nominations — and, in my opinion, set the standard for how this story about the opioid crisis should be told.
Again, this one is a drama inspired by real-life events, taking viewers from Big Pharma boardrooms to the corridors of the DEA and the small towns hardest hit by the opioid epidemic. Also worth noting: This series was inspired by Beth Macy's book "Dopesick: Dealers, Doctors, and the Drug Company that Addicted America."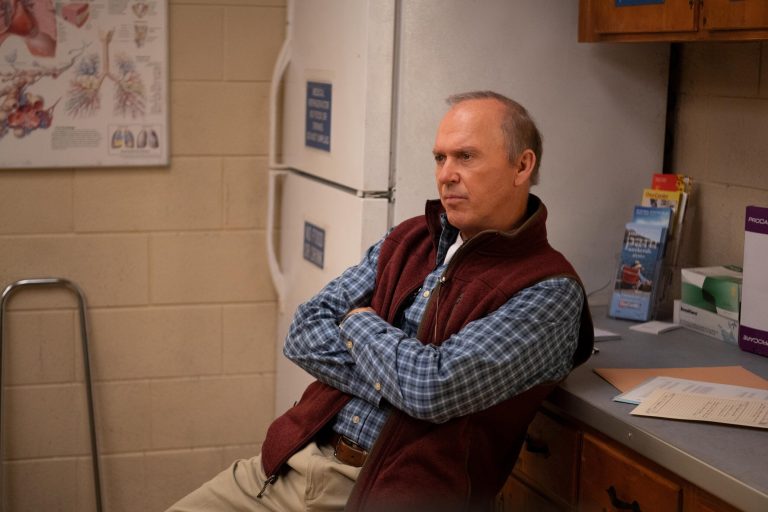 The Crime of the Century: Per WarnerMedia, this two-part HBO documentary directed by Alex Gibney and presented in association with The Washington Post "is a searing indictment of Big Pharma and the political operatives and government regulations that enabled over-production, reckless distribution and abuse of synthetic opiates.
"(The film) explores the origins, extent, and fallout of one of the most devastating public health tragedies of our time, with half a million deaths from overdoses this century alone, revealing that America's opioid epidemic is not a public health crisis that came out of nowhere."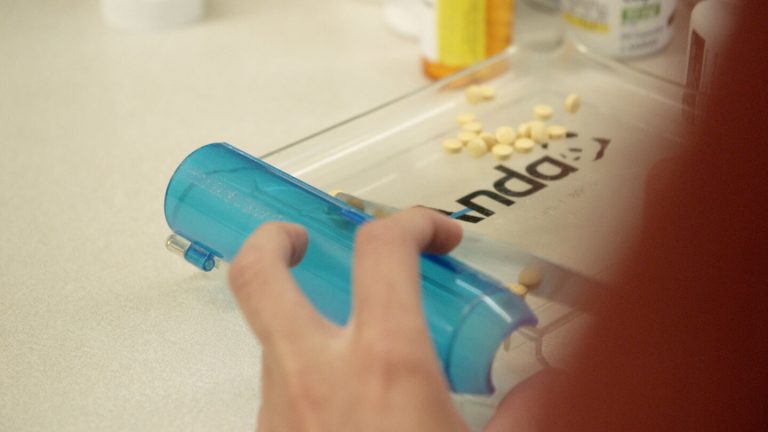 Finally, there are two relevant Netflix documentary releases that I also think, like Painkiller, shine an important light on the drug crisis and are worth seeking out once you've finished the streamer's new hit drama.
The Pharmacist: Directed by Julia Willoughby Nason and Jenner Furst, this Netflix limited series is about how one man channeled his grief after the loss of his son into a crusade against the power players behind the opioid epidemic. From Netflix's official synopsis: "In 1999, after losing his son in a drug-related shooting in New Orleans and lacking answers from police, a small town pharmacist — Dan Schneider — beats the odds when he embarks on a dogged pursuit to find and bring his son's killer to justice.
"But months later, the ripple effects of his son's addiction and tragic death would find him again when a troubling number of young, seemingly healthy people begin visiting Dan's pharmacy with high dose prescriptions for OxyContin. Sensing a crisis long before the opioid epidemic had gained nationwide attention, Dan stakes a mission: Save the lives of other sons and daughters within his community."
How to Fix a Drug Scandal: Produced by Alex Gibney's Jigsaw Productions and directed by Erin Lee Carr, this 4-part Netflix limited series tells the story of a crime drug lab chemist arrested by Massachusetts State Police in 2013 after tampering with evidence.
Turns out, the authorities learned she'd been actually using the drugs she was supposed to be testing. Over time, you also learn the degree to which the story is so much bigger than that one lab tech.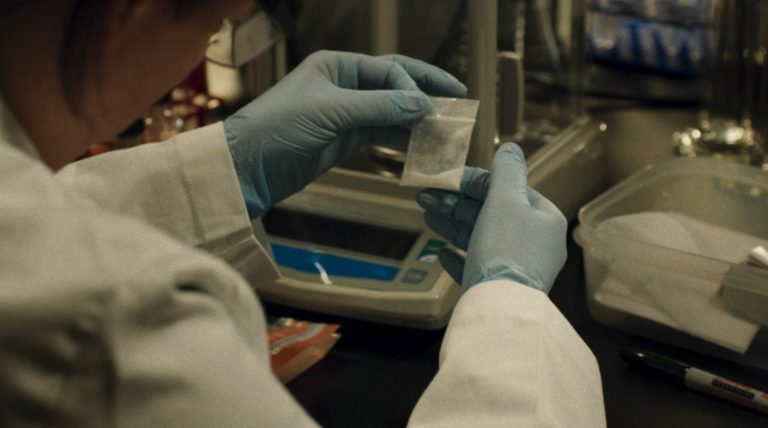 A Purdue Pharma postscript
Having said all that, meanwhile, it's also worth adding one final note about the Purdue Pharma scandal that's dramatized in Painkiller by way of explaining why this story is so depressingly massive.
For one thing, the company filed for bankruptcy in 2019, following some 2,600 federal and state lawsuits that had been filed against the company. The Netflix series was actually in production while the company was in the process of being dissolved. A federal judge also ordered that the Sacklers pay $4.5 billion as punishment — though, to this day, none of the Sacklers has been criminally charged in connection with OxyContin.
At the same time, an estimated 300,000 people have died over the last 20 years from overdoses involving painkillers like OxyContin.