So many of my favorite HBO Max titles at the moment include the TV shows that you can't get anywhere else — HBO originals like The White Lotus, for example, as well as international imports like Gomorrah (a mafia saga that's seriously one of the best TV shows of all time). Of course, baked right there into the name of the network itself is a reminder that there are also so many movie gems available on HBO Max — two of which, The Menu and The Banshees of Inisherin, are among the highest-rated newest additions to the streamer.
Top-rated movies on HBO Max
These two recent arrivals on HBO Max, which both made their streaming debuts in recent days, have been among the most-talked-about movies in recent memory as well as critical darlings — albeit, for different reasons. The Menu, for example, is a horror comedy set in an exclusive restaurant and, as of this writing, has already grossed more than $76 million (on a budget of just $30 million).
The other movie now streaming on HBO Max, The Banshees of Inisherin, had a nice showing at the 80th Annual Golden Globes over the weekend, taking home three statues, including one for Best Actor (Colin Farrell).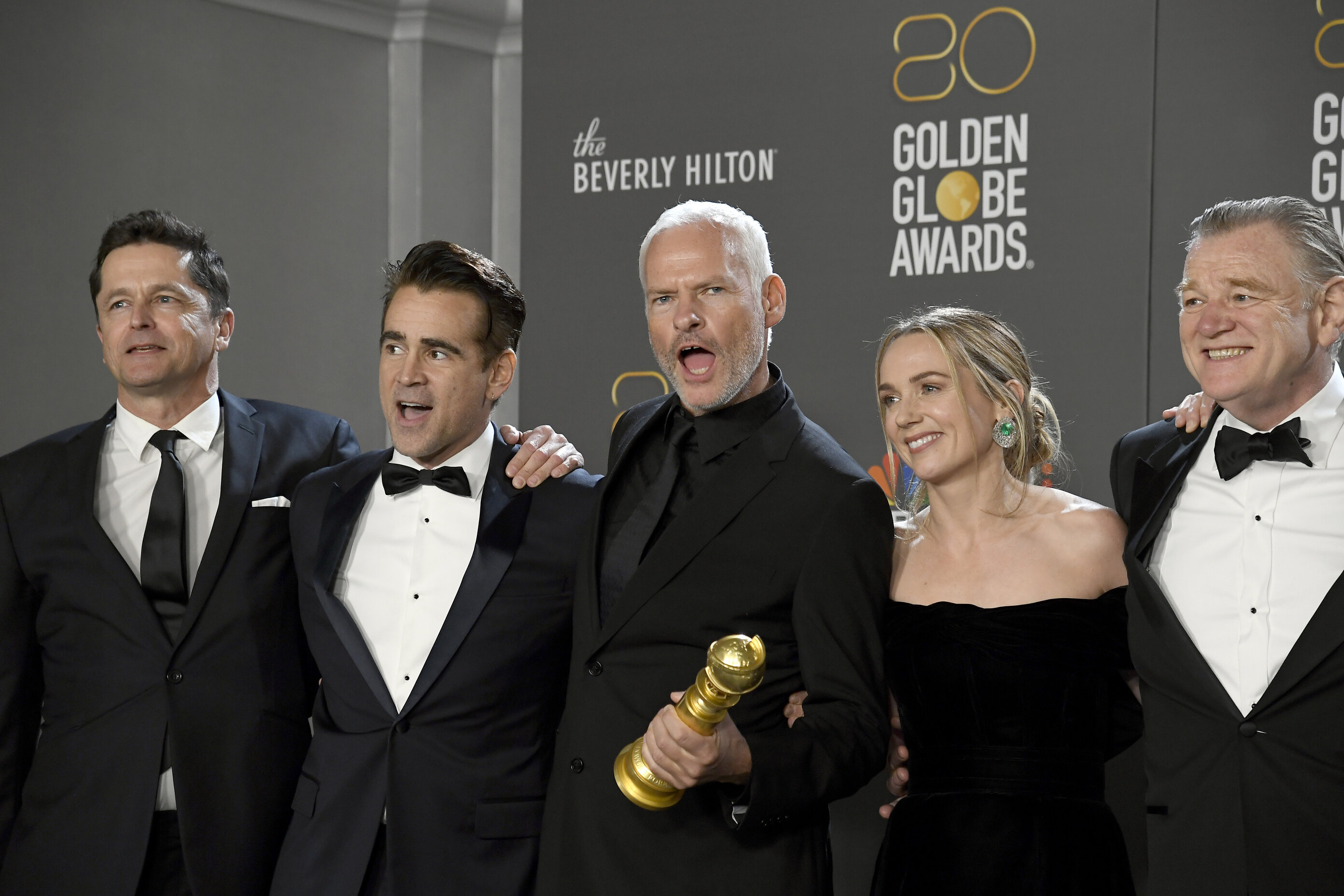 The Banshees of Inisherin
Director Martin McDonagh's film is a dark comedy about two lifelong friends, set at the end of the Irish civil war in the early 20th century. The acting is phenomenal — no surprise there, given that the leads are Farrell and Brendan Gleeson — and the visuals are sumptuous, making this sad film nevertheless breathtaking to look at.
The plot: Per Searchlight Pictures, "Two lifelong friends find themselves at an impasse when one abruptly ends their relationship, with alarming consequences for both of them."
Try this one if you also liked: In Bruges, The Guard
Rotten Tomatoes scores, and critics' consensus: As of this writing, the movie has a 97% critics' score on Rotten Tomatoes and a 76% audience score. As for the critics' consensus summation from the site: "Featuring some of Martin McDonagh's finest work and a pair of outstanding lead performances, The Banshees of Inisherin is a finely crafted feel-bad treat."
The Menu
Among the other top-rated movies on HBO Max at the moment is director Mark Mylod's The Menu, which hit the streamer just a few days ago.
The plot: Per 20th Century Studios, "A couple (Anya Taylor-Joy and Nicholas Hoult) travels to a coastal island to eat at an exclusive restaurant where the chef (Ralph Fiennes) has prepared a lavish menu, with some shocking surprises."
Try this one if you also liked: 2014's Chef, starring Jon Favreau; also American Psycho
Rotten Tomatoes scores, and critics' consensus: As of this writing, the movie has an 89% critics' score on Rotten Tomatoes and a 76% audience score. As for the critics' consensus summation from the site: "While its social commentary relies on basic ingredients, The Menu serves up black comedy with plenty of flavor."