It's never a bad idea to think about getting a new TV. You may think you have the TV that you want. But then you could read an article about a new one or go over to a friend's house and come home with TV envy. You should have the right TV in every room of your house and it should be a smart TV at that. Some of the best on the market at smart Fire TVs.
You can turn almost any TV into a smart TV with the help of things like Fire TV Sticks. These allow you to stream thousands of movies and TV shows without having to upgrade your actual television set. But if you do want a smart TV without the need for a separate device to help you with streaming, smart Fire TVs are a smart way to go and Amazon has a big sale on them right now.
The high demand for smart TVs has never been felt like this before. Make sure you pick up the best one for you while the time is right. That time may be right now, as you can get one of these smart Fire TVs for only $79.99!
Best smart Fire TVs on sale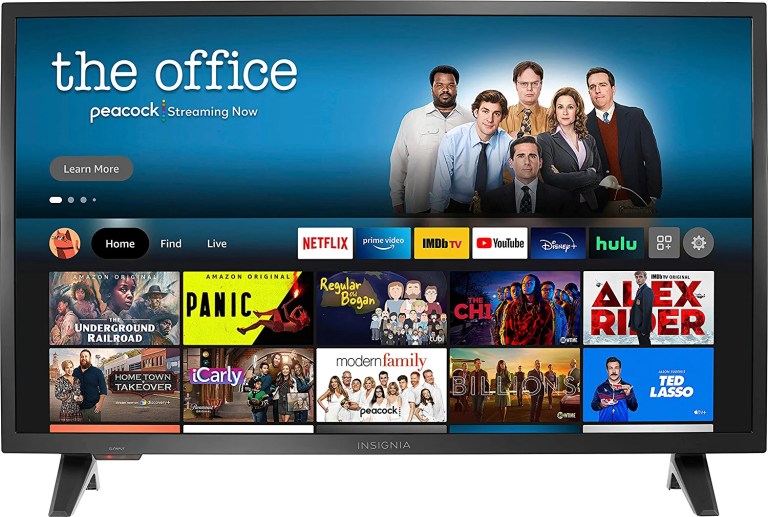 We have to start off with the biggest deal available right now. You can get a smart Fire TV for only $79.99 as we mentioned. That's 53% off the normal sales price. Plus, it's one of our favorite TVs.
The INSIGNIA All-New 24-inch Class F20 Series Smart HD 720p Fire TV is down $90 today. This comes with an Alexa Voice Remote, allowing you to control the TV with simple voice commands. It also supports Apple AirPlay and HDMI ARC. You can watch over 1 million movies and TV episodes with the built-in Fire TV stick.
If you want to upgrade the size, you can also save on the 39-inch option that's down 30% today to only $159.99.
For those who want to bump up the resolution and the clarity of the TV, you can choose another INSIGNIA line that is on sale too. The INSIGNIA All-New 42-Inch Class F20 Series Smart Full HD 1080p Fire TV is also marked down. Watch your favorite movies and TV shows in high definition on this. Save 33% by snagging this for just $179.99.
More Fire TV options on sale
If none of those are what you're looking for, Amazon has other options today. The Pioneer All-New 55-inch Class LED 4K UHD Smart Fire TV can be yours for just $269.99, a savings of $180. This has 4K Ultra HD resolution and you can watch in Dolby Vision for ultra-vivid picture quality.
It has DTS Virtual-X sound, creating an immersive experience without the assistance of additional speakers. This also has an Alexa Voice Remote, making using the TV simpler. This is the lowest price on this in the last 30 days and we don't know when this discount will go away.
But, if you're looking for an even bigger smart Fire TV, the Hisense 58-inch ULED U6 Series Quantum Dot LED 4K UHD Smart Fire TV is one you should be eying. It uses Hisense's exclusive ULED technologies to boost color, brightness, and motion. The Quantum Dot Wide Color Gamut brings vibrant images to life in front of your eyes.
With a full array of local dimming zones and multiple ways to enhance how you're watching TV with the help of Dolby Vision HDR, HDR10, and HDR10+, you'll love watching this TV. Plus, the built-in Fire TV Stick technology and Alexa Voice Remote make using it a breeze. Get this for just $429.99 and save yourself $170.
These kinds of deals don't last forever, so if you want any of these smart Fire TVs, snag one now.