If you purchase an independently reviewed product or service through a link on our website, we may receive an affiliate commission. Learn more.
Okay, so you've had a full day now to play with Apple's new iOS 10 update and you've read our coverage to learn all of the best tips and tricks out there. Now it's time to get back to filling your phone with nifty paid iPhone and iPad apps that are on sale for free for a limited time.
MUST SEE: You've never seen an iPhone that looks like this
These are paid iPhone and iPad apps that have been made available for free for a limited time by their developers. There is no way to tell how long they will be free. These sales could end an hour from now or a week from now — obviously, the only thing we can guarantee is that they were free at the time this post was written. If you click on a link and see a price listed next to an app instead of the word "get," it is no longer free. The sale has ended. If you download the app, you will be charged.
SnapTube Premium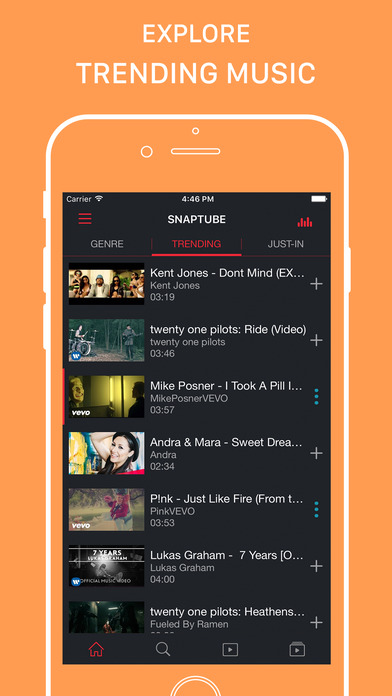 Normally $2.99.
SnapTube Premium is buit for music lovers. Search, discover, organise and play millions of youtube music, vevo music, live stream music videos. Keep tracking on trending, hottest, just released youtube music videos.
– Discover trending youtube music videos in your country
– Discover just release youtube music, vevo music
– Explore new youtube music, vevo music hits
– Control music playback from lock screen
– Search unlimited youtube music tracks, playlists
– Seamless play millions of youtube music, vevo music
– Video streaming is optimized for both speed and quality

Media Library

– Add unlimited youtube music, vevo music
– Browse by Date or Duration or Name
– Search by Artist, title

Playlist manager

– Create playlists and listen to your favorite music seamlessly
– Organise unlimited number of playlists

Player

– Best youtube player for youtube music videos
– Play all high quality music video Smoothly and Seamlessly
– Streamer is optimized

Stay in touch with popular playlists, youtube music channels: pop, rock, hip-hop, rhythm, iheartradio, ustream, tunein, the voice, billboard, indie music…
Please do send your voices so we can get it and deliver your favourite features at the best manner.
SnapTube Premium is based on YouTube Music.
YouTube Music, Youtube trademark and logo are registered trademarks of Google, Inc. All Rights Reserved.
Personal Keyboard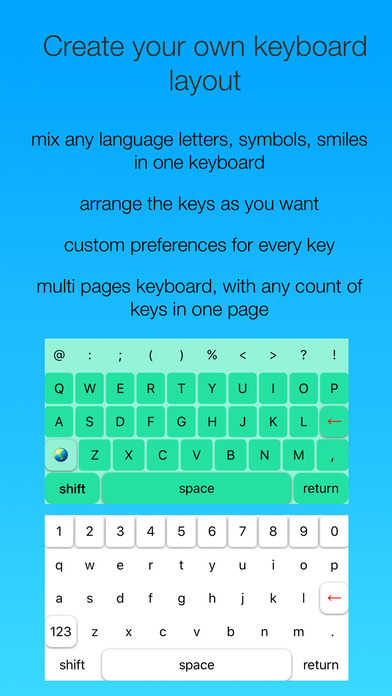 Normally $0.99.
With Personal Keyboard you can create your own keyboard layout and personalise it. Imagine the best keyboard for you and do it yourself.

Features:
– mix any language letters, symbols, smiles in one keyboard
– arrange the keys as you want
– custom size for any key
– keyboard can have any count of keys
– keyboard can have any count of pages with keys
– setup for every key (font size, background and font color etc.)
– custom shift function, for every button you can setup with shift analog
– create keys with custom label
– templates have a text format and you can easily share it

Many other improvements in next versions.
Symmetrica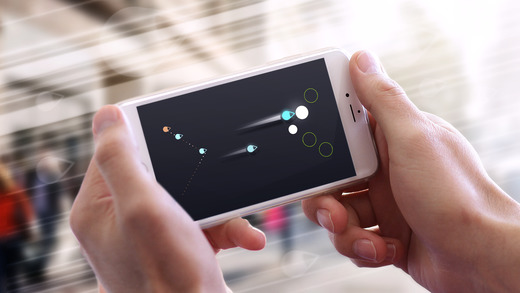 Normally $0.99.
Explore captivating world of geometry. To pass each challenge, you have to focus power of blue cone-shaped projectiles into green circles.

Quite simple, isn't it?

Remember, right timing is everything.
DuMore
Normally $2.99.
Split Screen app DuMore lets you do two tasks on one screen with Split View. Stop constantly switching between apps or browser tabs and start viewing two things at the same time in split screens on your iPhone and iPad. DuMore Split Screen Multitasker is designed for your new iPhones and iPads that do not have the native iOS Split Screen app with Split View. Using the DuMore Split Screen App offers an experience similar to using two apps on one screen.
► Download Now! ◄

Use the extra space on the large screen of your iPhone or iPad for split screen multitasking. Pay once for DuMore split screen app and use it on your iPhone, iPad and iPod touch.

We love doing two things on iPad and iPhone multitasking but keeping an eye on both at the same time was impossible until now. Haven't we all wanted to be able to view more than one thing on our iPhone and iPad simultaneously? Now you can.

► Start doing two things with the iPhone dual screens app DuMore. ◄
f Watch a YouTube video while you check your social network accounts.
$ Imagine keeping one eye on the stock market while checking an urgent email at work.
;) Or playing Music and checking Facebook while navigating through Google Maps on a road trip!
:D How about having the superpower to play your little one's favorite cartoon while tracking the score :)

» There are millions of possibilities!

$ How will you DuMore with Split View?

► Download Now! ◄

The DuMore Split Screen MultiTasker App comes with:
» Social Plugin: Instantly switch between social networks with left/right swipe in a cool cube animation. Access all your social media accounts in one app.
» Child Lock: Control which web pages or plugins and extensions your child has access to with a passcode.
» File Manager: Download and save files or screenshots in the file manager.
» Download Manager: Desktop-class download manager coming soon.
» Split View Management: Resize, Maximize, Minimize, Add, and Remove Split Tabs.
» Plugins: Full featured mini apps that allow you to get more out of DuMore split screen experience.
» Extensions: support for Evernote, 1Password, Translate and more apps coming soon.
» Optional Left Hand User Interface: First and only iOS app to support left handed users on iOS. Toggle interface for left-hand or right-hand users in settings.
» Page shot: Full Page screen capture now allows you to turn a full web page into an image. View it in the app or your Apple Photos app.
» Enjoy many more features in this best dual screen app.

► DuMore has a desktop class screen split browser that includes:
– Smart address box.
– Private Browsing.
– Translator.
– Fully Customizable Home Page
– Maximize, Minimize, Add or Remove a Tab in split screen view or
– Edge-to-edge full-screen.
– Customizable search box: Select your favorite search engine and category to fine tune your search and save time.
– Bookmark, History, Reading List: Easy to access, save and manage.
– Share Web page: Share a web page through social media, mail, other apps, etc.
– Send Link via AirDrop, Mail,etc.
– Screen shot and the only iPhone app featuring PageShot.
– PageShot: now capture an entire web page regardless of its length. Save a complete web page as a pdf or image file.
– And much more in this multiview productivity app.
This is the perfect iPhone split screen app and split screen multitasking browser for your large screen iPhone 6, iPhone 6S and iPhone Plus. DuMore also includes split screen multitasking and split view for all iPads, old and new. You don't have to switch between two iOS apps when you can view two things simultaneously. Resize the two split view windows or close one split screen tab for an edge-to-edge full screen view of your favorite websites and videos.

New features and improvements are added to each update.
Download now to explore all features and tell me what you'd like to see next.
Big Action Mega Fight!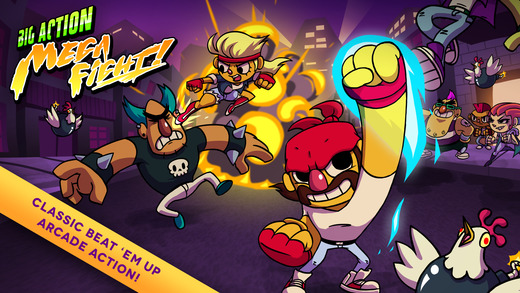 Normally $2.99.
Big Action Mega Fight! is a classic-style beat 'em up/brawler game with a modern twist! Hilarious cartoon fighting action meets incredibly fluid touch-screen controls, designed from the ground up for smartphones and tablets.

Megatropolis is overrun with vicious criminal gangs and it's up to Brick Strongarm and his killer moustache to save the city!

————————–

"Double Stallion is clearly paying homage to a simpler time of gaming. A time when you could tell a man was a real man because he was wearing a cut-off denim jacket and studded leather gloves."
~PocketGamer

"There's no denying the primal charm that comes from a scrolling beat-em-up, and Big Action Mega Fight! achieves this with aplomb."
~148Apps

————————–

FEATURES

– Punch your way through over 35 stages of non-stop fighting action
– Upgrade your fighter and learn new special attacks like: Fistnado, Orbital Punch, Poultry Rain, and more
– Intuitive touch-based controls will make you forget you ever needed a controller to play fighting games
– Luscious hand-drawn sprite animation and varied detailed environments
– Gripping dramatic storyline
– Bodacious soundtrack that'll make you wish it was still 1989

– iOS controller support
– iCloud support
– Game Center achievements and leaderboards
– Optimized for iOS 8
Download Big Action Mega Fight!
Time Trial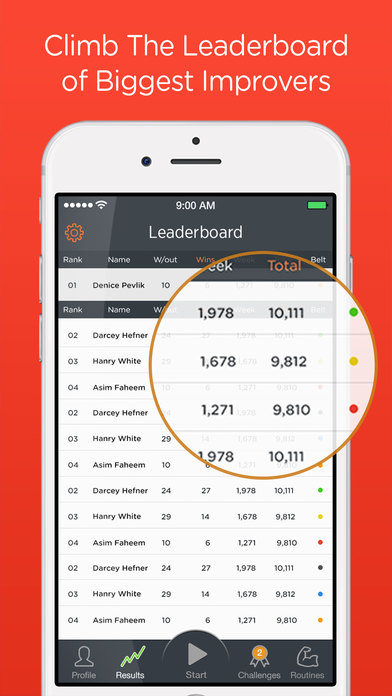 Normally $1.99.
14 high intensity body weight workouts that get you fit, fast.

Life is busy. Gyms are a hassle, and running takes too long, right? Well then stay at home, see your kids and try these on for size. We promise you'll still have time to get fit and have a life with these clever little workouts.

Even better, you can choose from a selection of 14 body weight only workouts of varying lengths and difficulty that keep all fitness levels interested. These workouts don't require any equipment either, and most take less than 15 minutes.

With 4 free workouts, and 10 more available for in-app purchase, there's a workout to suit every fitness level, so please buy a few!

There are quick 5-10min work outs for CEO's & founders in the middle of funding rounds, all the way up to the 30 minute workouts for those with a bit more time to craft some rock hard abs and still maintain work life balance.

Each workout follows the HIIT formula (high intensity interval training), and the goal is to improve the number of reps you can do over time, while maintaining proper form. But you need to know your own limits. If you're not sure, check with your Doctor first. There is a big disclaimer in the app too, so please look after yourselves.

Every rep counts towards a new personal best score.

Time Trial workouts combine 50-second bursts of exercise with 20-second rest breaks in between. Every second counts. Literally.

Choose single player or challenge a partner to finish all 14 super competitive aerobic cardio workouts. Sessions last from 5-30 mins for beginners to elite athletes.

6 reasons to play:

Reason #1: There's no equipment needed. So you can do a workout anywhere, anytime.

No fitness devices, steps, weights, bars or bands. With only 100% bodyweight routines you can do a workout anywhere at anytime. At home, in a hotel room, at the gym or during lunch break.

Reason #2:
Maximum results for people with limited time.

Who has time for 2 hours at the gym anyway? These 14 power packed HIIT (high intensity interval training) workouts get your heart pumping and our tracking system keeps you motivated to improve.

Reason #3:
You get to see graphs, stats, and proof of progress by tracking your scores. Nothing is more motivating than seeing measurable results.

Reason #4:
Choose from 14 Competitive Workouts

Never struggle for motivation again with 14 highly effective and super competitive workouts.

Choose from 5 minute challenges to 10 minute Arm-ageddon, 15 minute Abs, the 20 minute Total Body, Cardio Abs, Arms, Core and Plyometric sessions, or for the really ambitious the 30 minute Unfinishable workout get super fit, super fast.

Reason #5
Working out is better with friends.

Tracking your own results is great, but workouts are more fun with a friend. So Time Trial Challenges let you compare workout scores with friends, and beat them by improving your scores over time.

Reason #6
Your starting fitness level doesn't matter. Time Trial only tracks improvement.

This is the key to the whole process. Time Trial lets anyone compete no matter what your starting fitness level. By completing these workouts you will build up to some great scores, but most important is to see improvement each time.

Losing weight, toning up and looking great happen automatically with these highly addictive and competitive workouts. The goal is to beat your score from last time, and with out challenges you get rewarded for improvement, not total score. Time Trial doesn't worry about where you starting fitness is, only your improvement counts.

Challenges are won by beating your previous best, So competing against yourself or a friend encourages you to keep getting fitter by rewarding improvement and celebrating new milestones.

Try Time Trial today and you'll wonder why this had never been thought of before. Add some fun back into your exercise routine, challenge yourself and your friends, and look great, together!
Siren Pro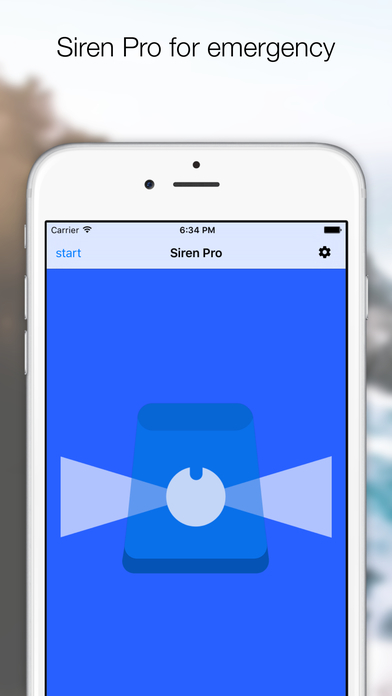 Normally $0.99.
An useful tool with Emergency alarm and Police Beacon Light.
Human Interface Designed, easy to use.
ASAP to launch the app and boot siren in emergency situation.

If you are in emergency
If you need any help
Or you just want to scare some bad guy
Press it.

– Siren Pro.

4 kinds of interfaces.
16 kinds of emergency sounds.
more options for you.

Thanks for your support !
Have a nice day !
TaskOrganizer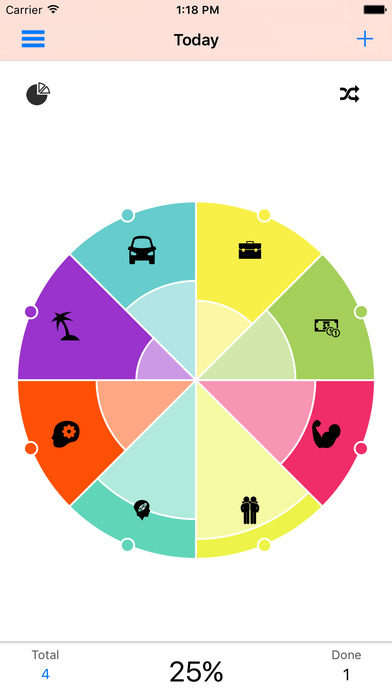 Normally $0.99.
TaskOrganizer – App with a new approach to the management of tasks lists.

The possibility of dividing tasks lists into various areas will help you to sort all your tasks and easily get access to them. For each area, you can give a rate of the current situation, set an icon and choose a colour.

Making up collections of tasks, you can separately keep and work with the tasks for the day, month, year and even with aims for a whole life. With the help of the project settings, you can set your own collections you need.

The most simple function of a random choice of the next task will help you to do more tasks daily. The app allows you to make a choice from all the tasks or from the tasks with pointed priority.

Key Features:
– Customizable areas
– Unlimited set of collections tasks
– Multiple projects
– "Accelerator productivity"
– Setting priorities for the task
– Adding tags for task
– Percentage of each area
– Percentage of all the collection on the whole
– Pleasant not boring interface with a coloured circle in the center.
Poke Tracker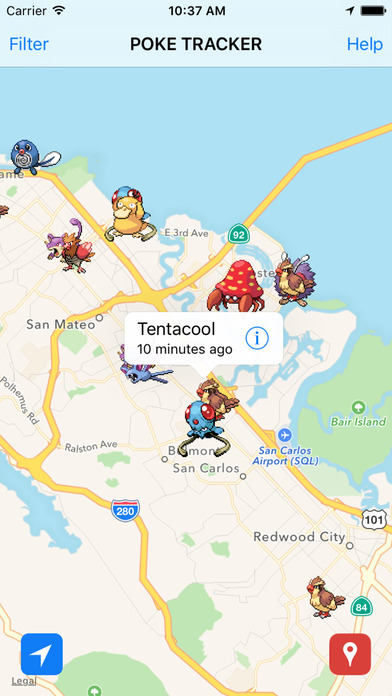 Normally $0.99.
Pokemon Tracker For Pokemon Go

If you wonder how to find as more Pokemon as possible, here is the answer! Use the help of your friends and all Pokemon Go community to find all the Pokemon. Save your time and find more Pokemons with "Poke Tracker".
Behold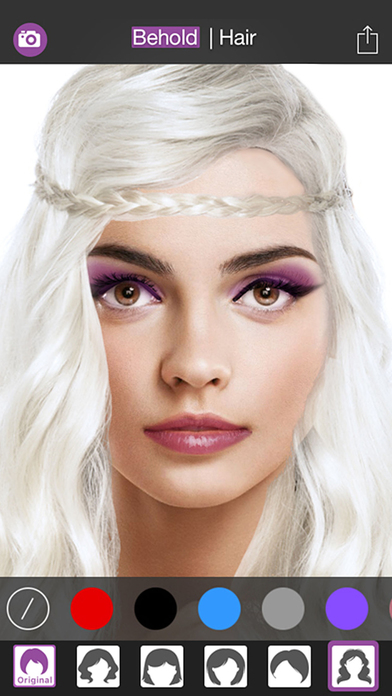 Normally $1.99.
Behold! Finally a makeup app to help you Slay like Bey

Behold transforms your mobile device into a virtual beauty salon providing you with tools to create, preview, and save stunning new looks with ease.

Not only can you try new looks on instantly with the easy-to-use virtual makeup editor, you can also try different hairstyles, contouring techniques, and use the built in photo-retouching mode to remove red-eye, blemishes, whiten teeth, and even draw directly onto your photos. We want to become the go-to place for selfie, makeup, and beauty enthusiasts around the world. Want to try a brave new matte lipstick or a bold new hair color? Make your skin look flawless? Be up to date with the new beauty trends? Well, Be Bold, Behold! Get it now before the price goes up.

Key Features:

* More than 30 makeup, hair, and beauty tools to customize your personal style – Contouring, shadows, liners, lipsticks, and more!
* Full photo editor powered by Aviary from Adobe®, creators of Photoshop® will make your pics pop!
* Multiple Preset Styles – tap-once for a new fabulous look!
* Millions of custom color options with the Color Wheel – design your own styles with unique color combinations.
* Video tutorials from your favorite IG/YouTube artists in the tutorials section.
* Subtle touch-up features make pimples vanish and enhance your portraits.
* Auto and Manual makeup placement with cutting-edge face detection!
* Works with every skin tone.
* Save and share your looks via Facebook, Twitter and Instagram.

Behold! Beautiful portraits at your fingertips.
---
Our deals and product reviews are picked by BGR's expert editors and team.

Follow @BGRDeals on Twitter to keep up with the latest and greatest deals we find around the web. Prices subject to change without notice and any coupons mentioned above may be available in limited supply.