It's hump day, and one of the best ways to get over the hump is to download a bunch of free apps to distract you from the fact that Friday is still two whole days away. Thankfully, we've managed to cobble together a list of 10 free iPhone, iPad and iPod touch apps for you to download, but you'll have to act fast, because they'll only be free for a limited time.
MUST SEE: PlayStation VR review
These are paid iPhone and iPad apps that have been made available for free for a limited time by their developers. There is no way to tell how long they will be free. These sales could end an hour from now or a week from now — obviously, the only thing we can guarantee is that they were free at the time this post was written. If you click on a link and see a price listed next to an app instead of the word "get," it is no longer free. The sale has ended. If you download the app, you will be charged.
ACDSee Camera Pro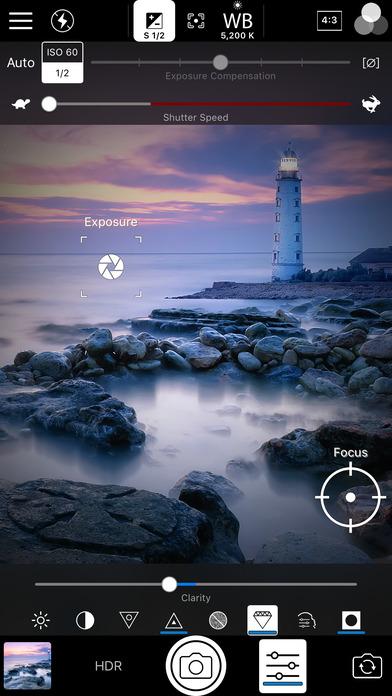 Normally $4.99.
ACDSee Camera Pro lets you harness the full power of your device's camera.

RAW Support
Shoot RAW on capable devices and write captured photos in DNG format.

Lossless TIFF/PNG
Write captured photos in lossless TIFF or PNG format, or choose one of three JPEG quality settings.

Manual Controls
Precisely control exposure, focus and white balance, including a custom white balance preset. Real-time overexposure and underexposure visualization.

Shutter Priority Mode
Set the shutter speed and ACDSee Camera Pro automatically chooses the ISO for proper exposure.

Selfie Mode
Look your best with skin smoothing and lightening, plus a front-facing torch/flash for low light situations.

Real-time Effect Filters
Choose from 24 effects including high quality black & white, Orton, film grain, halftone, and various color tone filters.

Real-time Adjustments
See brightness, contrast, vibrance, sharpness, clarity, skin tune and vignette adjustments in real time and add additional noise reduction during capture.

Exposure Bracketing
Capture three exposures at once at different exposure levels.

HDR Fusion
Combine three shots taken at different exposures to create a single image with high dynamic range, with manual override of composition parameters.

Flash Fusion
Combine a naturally-illuminated capture with a flash-illuminated capture.

Video Mode
Capture those special moments with video and apply filters and adjustments in real-time.

Flash Modes
Choose from six flash modes: Off, On, Auto, Torch, Torch & flash, and Flash Fusion. All modes work with either the rear-facing or the front-facing camera.

Touch Focus and Exposure
Touch to select focus and exposure point. For more precise control, independently select focus and exposure points.

Lockable AF, AE and AWB
Independently lock focus, exposure, and white balance.

Cropping modes
Crop before you shoot to square, 4:3, 3:2, and 16:9 aspect ratio. Independent settings for front and rear cameras, still photo and video modes.

Level Indicator
Compose your shots with precise alignment using a dual-axis level indicator.
PaintMee
Normally $1.99.
Prepare to experience something quite unique: Just pick any photo from your library. Watch it immediately animate stroke by stroke into a high quality impressionistic oil painting. Share your masterpieces with the world.

PaintMee combines rock solid, world unique art generation algorithms and professional quality output with extreme ease of use and a high level of entertainment. Only available for iPad, iPhone and iPod Touch!

Exceptional ease of use is employed through-out the app. Only the currently relevant controls are visible at any time. No screen cluttering, to keep focus on your art.

Six carefully balanced parameter controls are available for you to play around with. Individually, all deeply impact the look of the final painting, and when used in combination the possibilities are virtually endless. Even applying identical settings twice generates two completely unique paintings! You make the settings, you are the artist

The algorithms are very flexible and stable to guarantee great results with any input image. Although the processing is highly complex, heavy optimization keeps waiting times at a minimum, making PaintMee not just incredibly powerful but also, just as importantly, fun to use!

The finished paintings are internally stored in a resolution independent format, so you can zoom as deep as you like into them to inspect the paint. Any painting can be saved in sizes up to 1920 x 1280 (2.5 megapixels), regardless of the size of the source photo.

A full screen crop feature lets you quickly and easily specify exactly what part of the source photo to use and the shape of the canvas in a single simple step.

Support for smooth animation is built right into the core of the algorithms. If you wish, use the slider to enjoy the painting at a lower pace. You can even halt the animation completely and save snapshots of your unfinished work of art!

Save your paintings to your photo album, to facebook, to an email, to the shared documents folder or to the clipboard for use in other apps.
We Maps
Normally $6.99.
We Maps is a simple navigation app on the Google Maps and Street View.

We Maps Features:
– Auto Navigation for current location
– Create a route on the Google Maps
– Latest Street View
– Simple Search
– Multiple Pins
– Full Screen
– Latest traffic data
– Latitude and Longitude
– Four kind of maps
– Landscape
– Designed by Meruem
Weather Now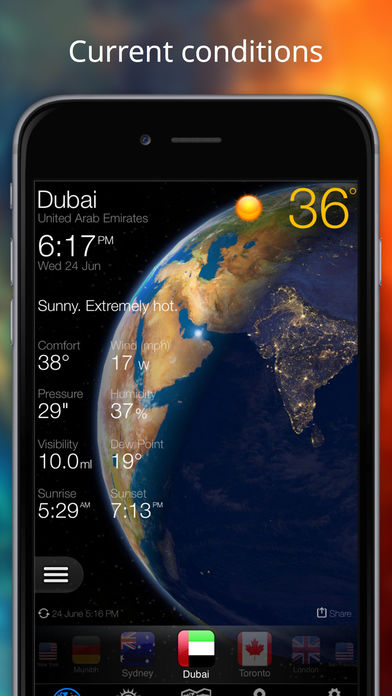 Normally $3.99.
Amazingly beautiful 3D images of our planet draws your attention for so long that you may forget that the application has other useful features that allows you easy access to precise, global weather information.

Features:
• Easily select different cities using the city carousel with national flags
• Chic 3D "home screen" with high-quality real-time image of the earth, atmosphere, the stars and the sun
• 15-day forecast chart with detailed daily weather conditions, independent day and night temperature charts
• 48-hour hourly forecast with detailed information with real-time changing of chart step
• Database of 80 000 cities with weather information, quick look-up and automatic detection of location
• Temperature on the icon badge
• Customized Weather Widget
• Weather Maps

The main features of "Weather Now" are the "home screen" and the forecast page with a unique way of scaling the charts. On the "home screen", you can get information on the selected location such as local time and current weather with detailed weather conditions, and, of course, an incredibly beautiful three-dimensional image of the globe with realistic-looking atmosphere, the sun and the stars. You can manually turn it, increase and decrease its size, run the slow spinning animation or stop it. Installed in a cradle or dock station, the application can run as a screensaver, attracting your friends and fellows.

The weather forecast is provided by CustomWeather, Inc, an American weather provider of global weather information for over 15 years. CustomWeather is a leader in technology and meteorological innovation, providing local weather information to companies and application developers around the world.
IMPOSSIBLE ROAD
Normally $2.99.
Guide THE VESSEL down the roller coaster-like track at speed, scoring for each gate you make it through. Navigate hair-pin bends, jumps, banked curves and adverse camber in the quest for the perfect line.

And when you learn how to cheat the game, and you discover that it is rewarded not punished, the leaderboards will belong to you.

– Universal app, for iPad, iPhone, iPod touch.
– 3D Touch support (3D Touch compatible device required)
– Support for iOS controllers and some other arcade control peripherals.
– 4 colour themes
– Original minimal techno soundtrack.
– Game Center leaderboards.
– Challenge your friends to beat your score (iOS 6.0 and Game Center required).
SelfieX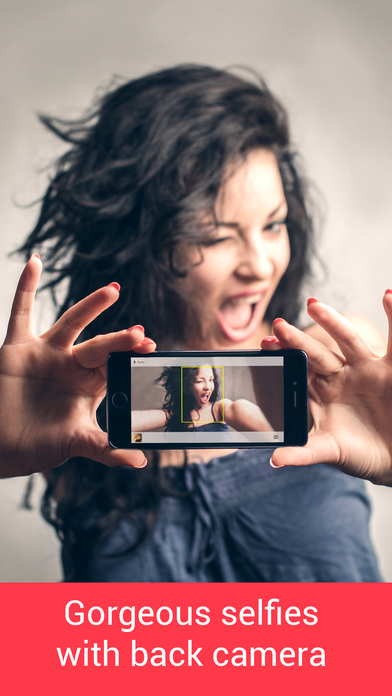 Normally $0.99.
The app lets you take selfies with the better rear camera of the iPhone. The problem is, when you turn the screen away, you can't see if your face is framed the way you want it to be. This app voices directions to guide your framing: right, left, up or down.

When you aim the iPhone at your face at the right angle, the app automatically takes a photo.

Turn your phone back to make quick edits (crop and tune brightness, contrast, saturation) and share.

How it works:
1. Aim your iSight camera at yourself
2. Listen to the instructions while catching the angle
3. Turn your device back
4. Edit, save and share
Sleep Note
Normally $0.99.
Alarm Clock, dream notes, timer, stopwatch, night clock – all this is Sleep Note.

Now dream analysis by lunar cycles is an innovation in the world of alarm clocks. After waking up you have the opportunity to create short notes about dreams and keep your records chronology according to the lunar calendar. By analyzing the nature and theme of your dreams you can find a pattern of moon influence on your emotional state which provides you with a better understanding of your subconscious mind.

Sleep Note includes a multiple alarm with all the features you need for a pleasant and secure awakening. We've endeavored to create for you a truly useful alarm clock with unique melodies which is able to detect the rising and setting of the sun automatically and the moon phase as well.

Use Sleep Note as a bedside clock with a convenient function of screen brightness change with movement of one finger. Sleep Note is equipped with very flexible settings for each user and doesn't leave anyone indifferent.

By downloading the Sleep Note you additionally get a very beautiful and stylish timer with a stopwatch.
2BeDone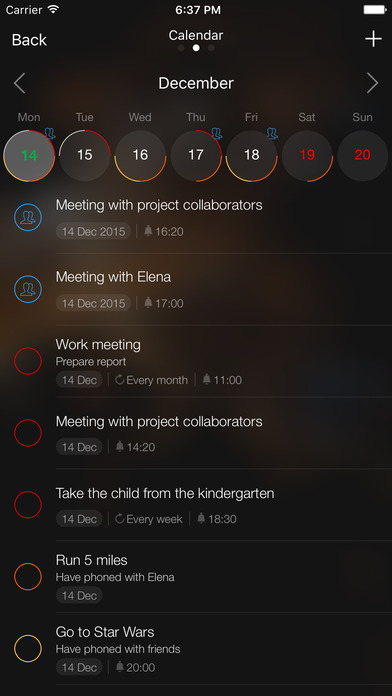 Normally $0.99.
2BeDone organizer can become your perfect companion!
You can easily organize your life with 2BeDone!
2BeDone will help you effectively manage your time. It is also an ideal application for learning how to optimally organize your personal time and professional activities.
The application allows you to create unlimited numbers of notes, tasks, reminders, things to do, and shopping lists. Outsource everything that does not fit in your head!
2BeDone is also a convenient and safe place for your thoughts, ideas and wishes.
Working with 2BeDone is much more comfortable than with other standard applications. All thanks to an intuitive, feature-rich and informative organizer, as well as its user-friendly interface.
Try it once, and you will realize that you can't live without it!

The main advantages of 2BeDone:
• Ability to set tasks for the day, week, month, and the whole year;
• Real time synchronization;
• Synchronization of data between all your devices;
• Reminders via push-notifications;
• Ability to leave comments for tasks;
• Ability to create notes to store your thoughts and ideas;
• Scheduled events;
• Easy navigation between sections "Tasks and Events" and "Notes";
• Functional colorful calendar that gives full information about the list of things to do and your scheduled events.

Organize your life easily!
Stixels 8 Bit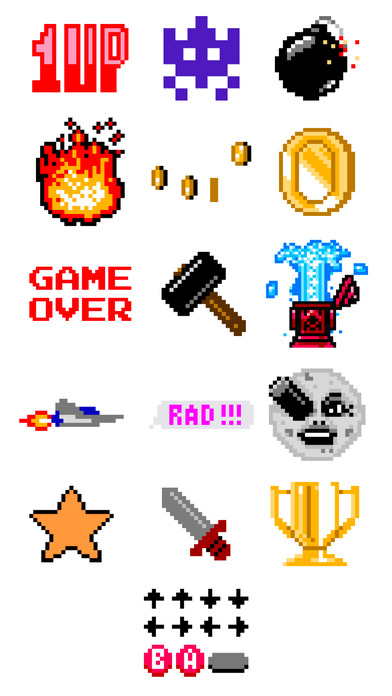 Normally $0.99.
All the 80's kids dance! Stixels is an awesome collection of 1980's style pixel art for you to use to give your messages flair! Whether you need to reward a friend with some coins, send them an extra life or toss them back down the ladder with a hammer, this set makes messing an 8-bit blast!
The Mystery of the Crystal Portal HD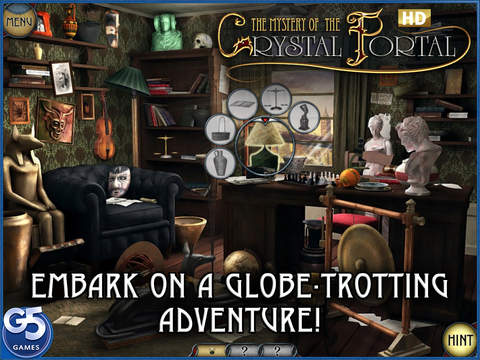 Normally $4.99.
Featuring innovative hidden object gameplay, an intriguing storyline, and stunning full-screen graphics, The Mystery of the Crystal Portal is a thrilling escape for the whole family. Embark on a brain-bending adventure with Nicole, whose father went missing after making a discovery that could "change the course of humanity". Nicole searches the globe on an eye-popping quest to discover the truth behind his invention.

● 7 Picturesque Settings
● 22 Levels and Mini-Games
● Loads of Brain-Bending Fun
● Use pinch to zoom in and out to find all objects
● Support Game Center